Maine Bill of Sale Templates
In Maine, a bill of sale is a crucial legal document that records the sale of a property. It is an essential part of recognizing a sale and works for anything from vehicles to smaller items.
Maine General Bill of Sale
A general bill of sale is a document that recognizes the sale of any item changing in ownership between two parties. You can use it for anything, and it works as crucial legal protection. Should there arise a disagreement between the parties, it will record the agreed-upon price and terms of sale.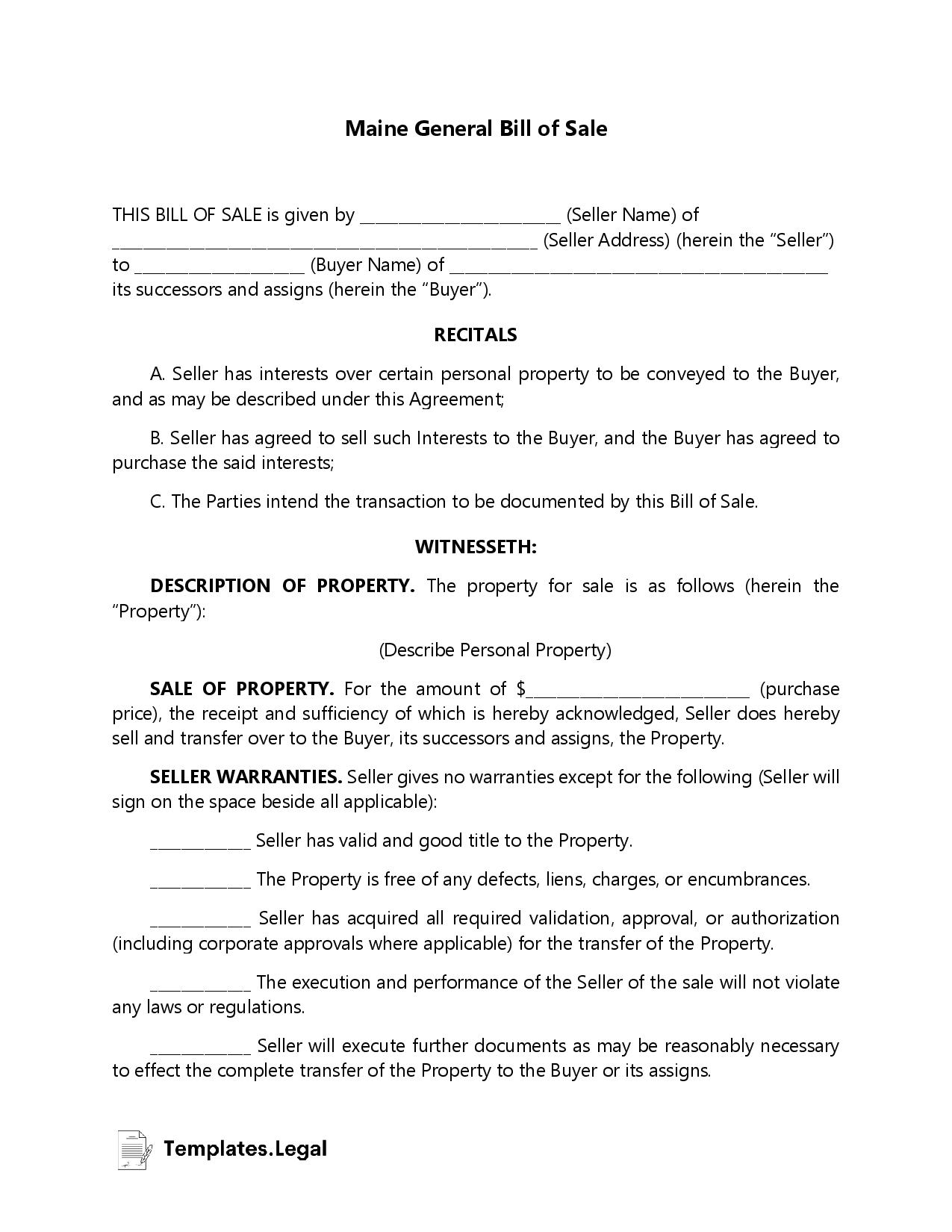 Maine Car Vehicle Bill of Sale
A Maine car bill of sale is specifically for the sale and purchase of a motor vehicle. Maine OMV may require a form for some transactions, and this document includes all relevant and necessary information in a motor vehicle sale.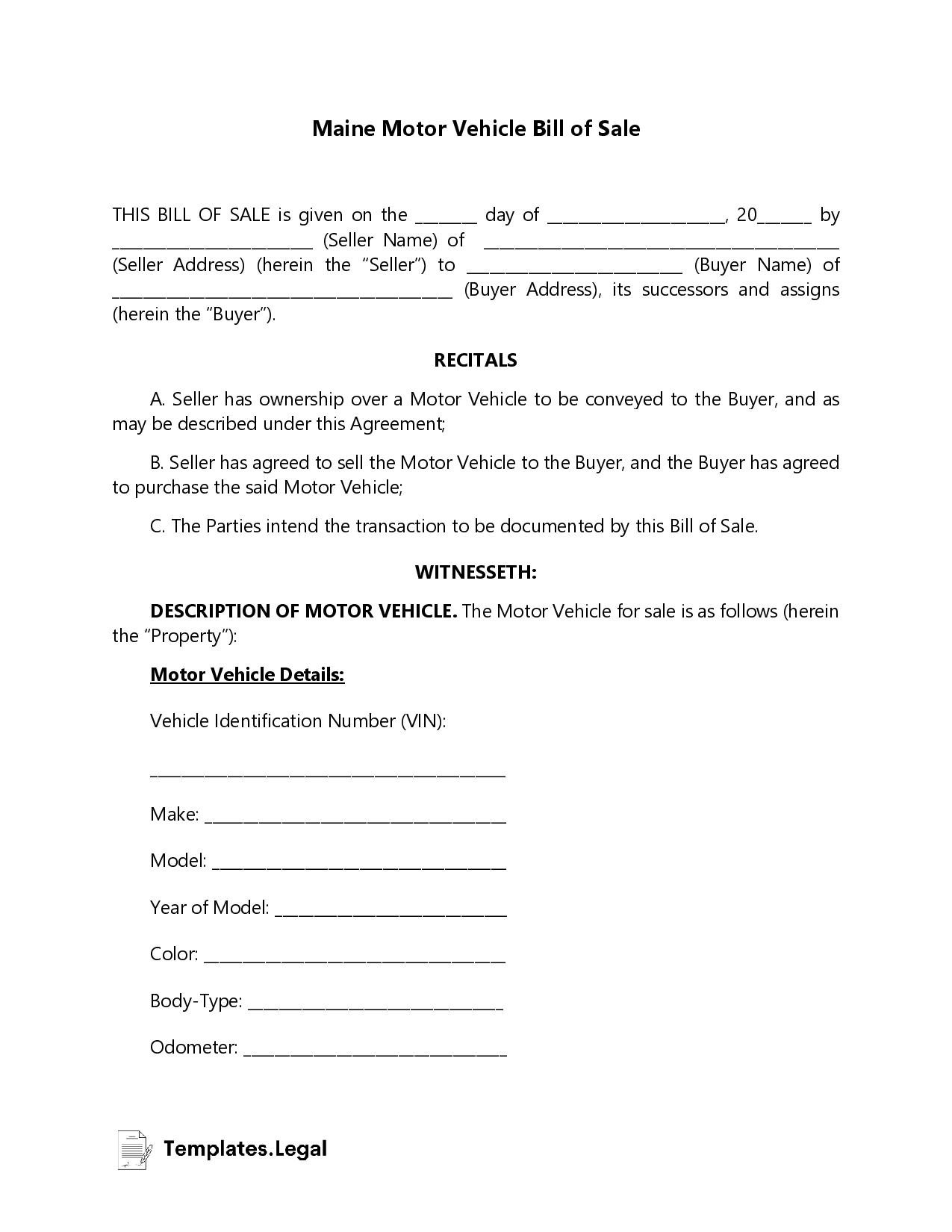 Maine Motorcycle Bill of Sale
The motorcycle ownership transfer document records the transfer of ownership of a motorcycle and will record important information such as the odometer at the time of the sale. If you are purchasing or selling a motorcycle, it is essential to use this document and retain a copy for your records.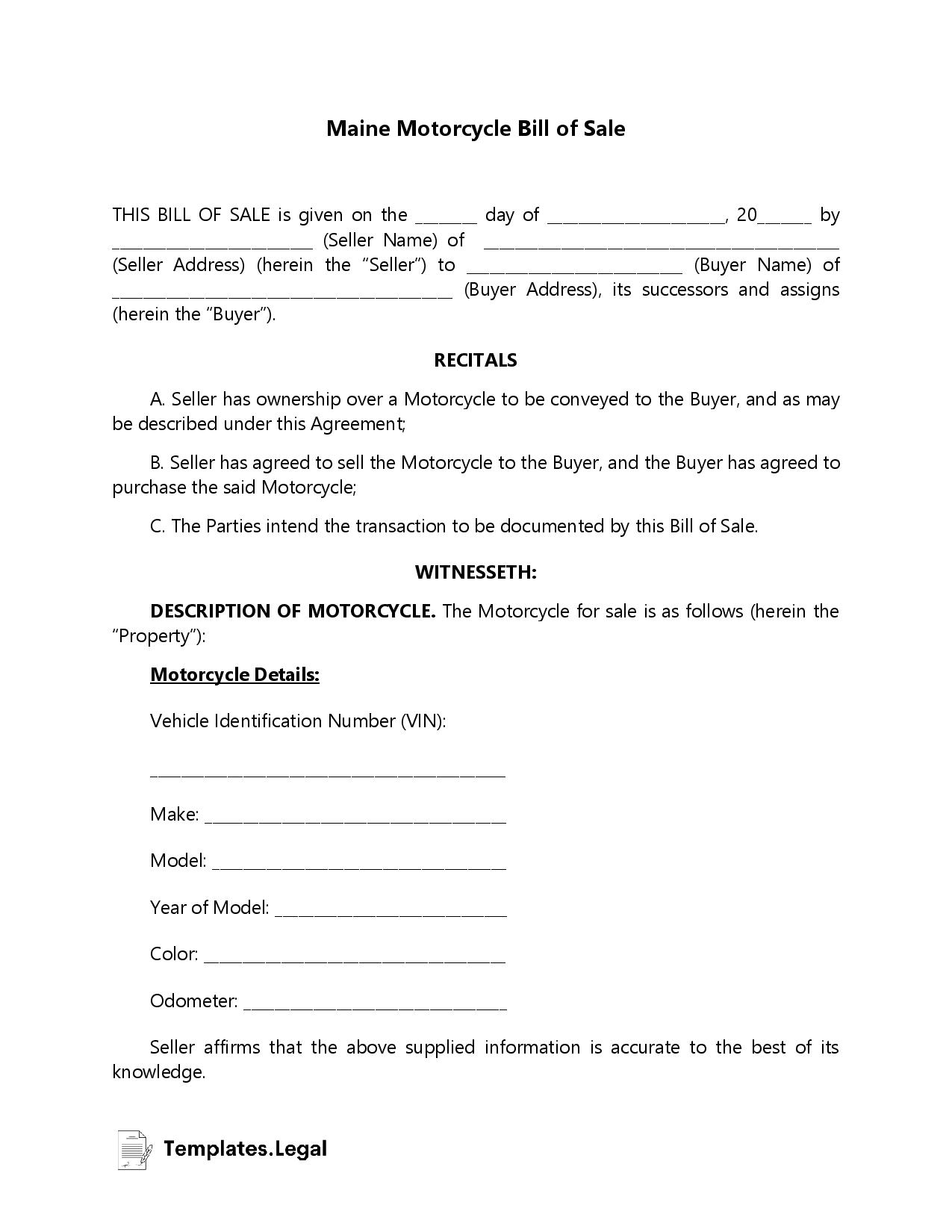 Maine Boat Bill of Sale
The boat bill of sale is used to either purchase or sell a watercraft. It is required during vehicle registration if there is no room for the title, or in cases such as proving the sale for a tax credit or if you do not have a registration card.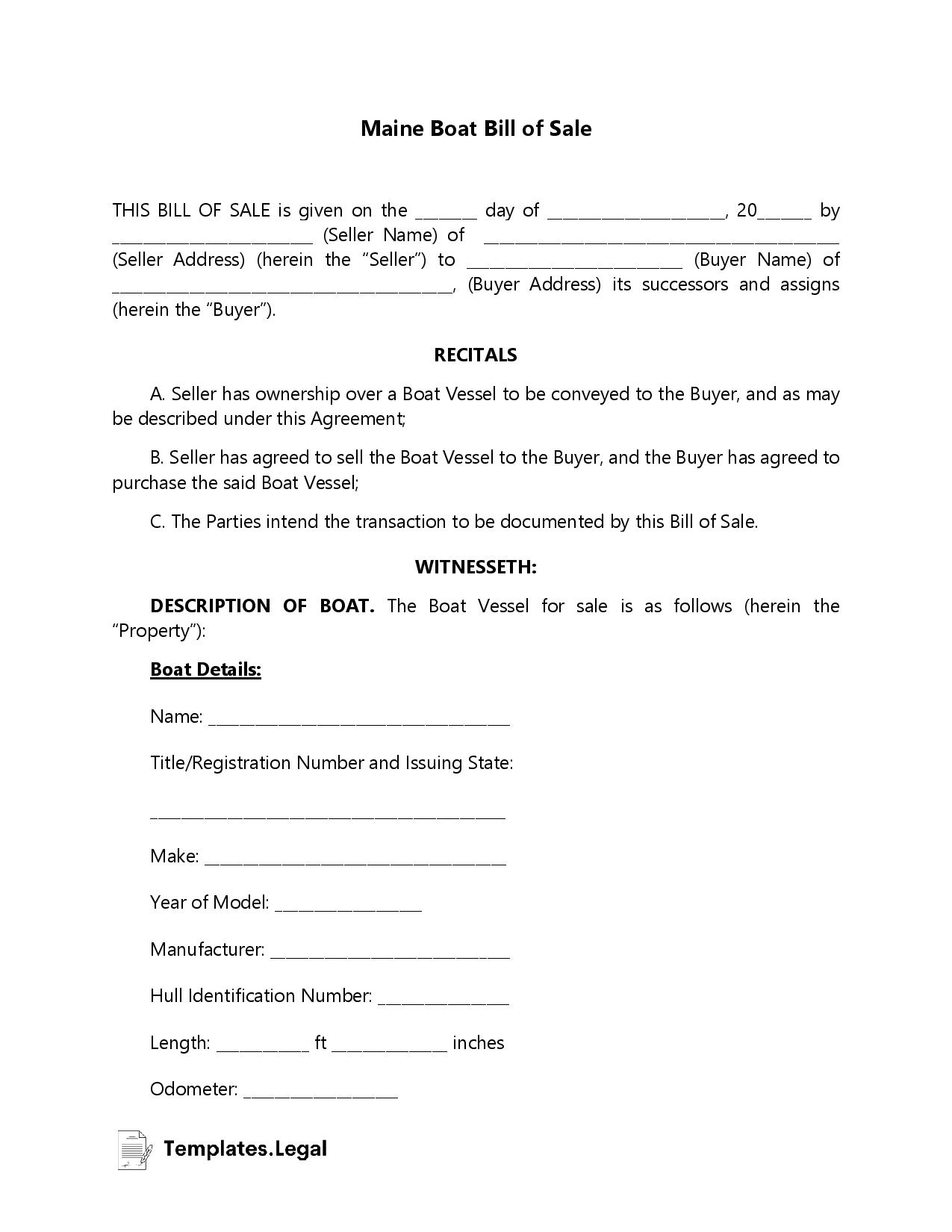 Maine Trailer Bill of Sale
If you are purchasing or selling a trailer, use this document to establish the conditions and terms of sale. Retain a copy for your records like you would with any other legal documents.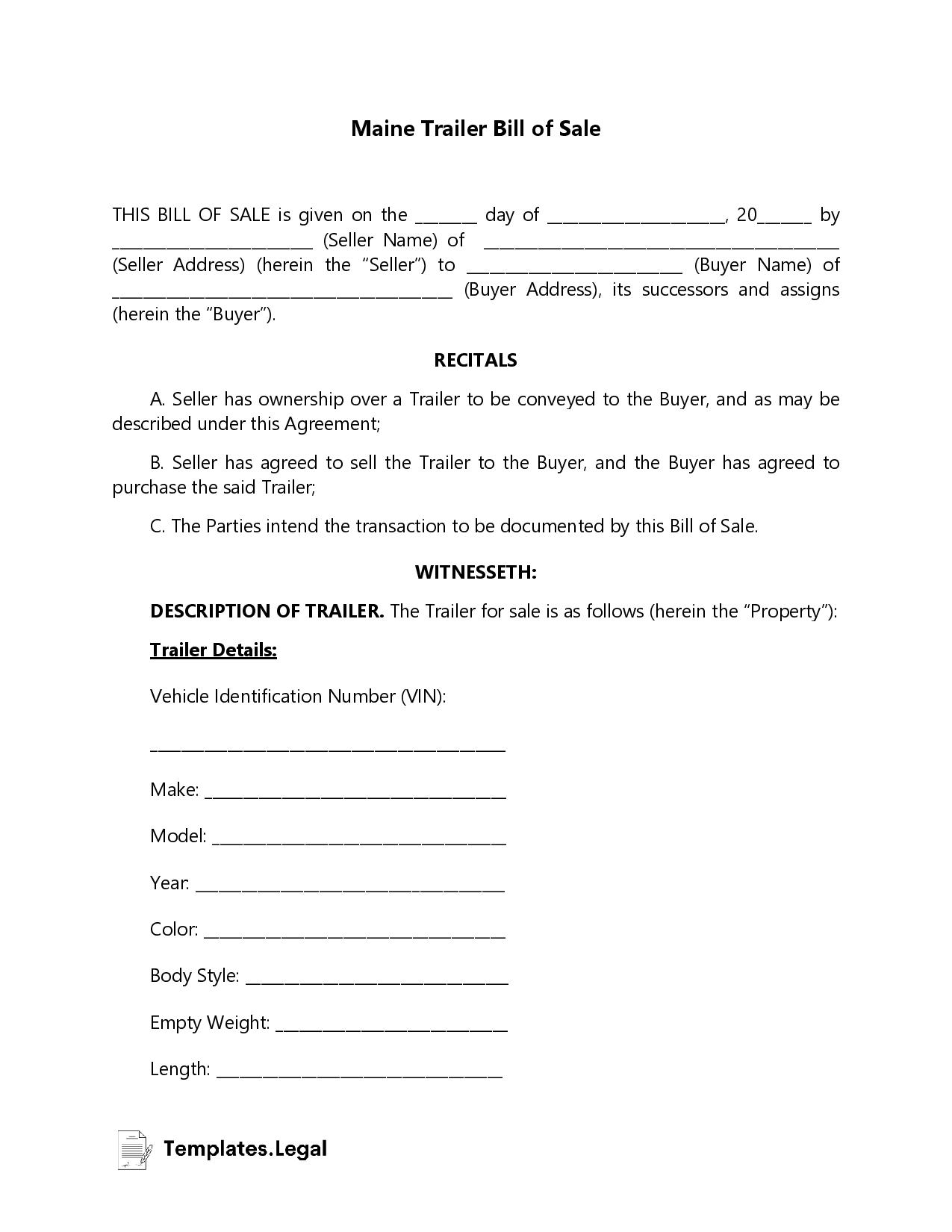 Maine Firearm Bill of Sale
Maine state law, Maine does not require firearm registration, and you do not have to submit a form to the state after a transaction. However, it is wise to keep a Main gun bill of sale in your records to document the purchase or sale of any firearm.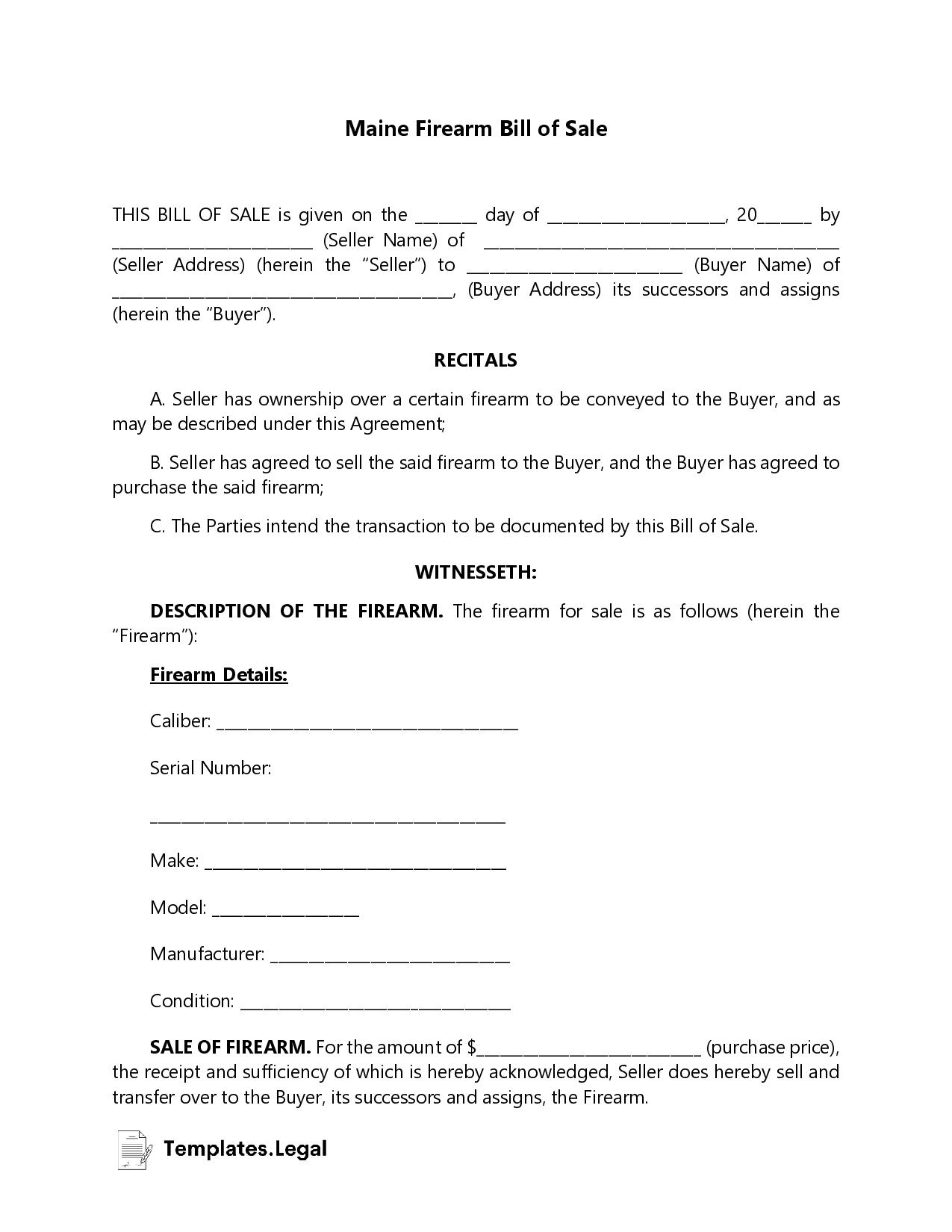 Maine Horse Bill of Sale
Purchasing or selling a horse can often be surprisingly complicated and expensive. This ownership document records the transfer of ownership of a horse and provides proof of ownership for the buyer.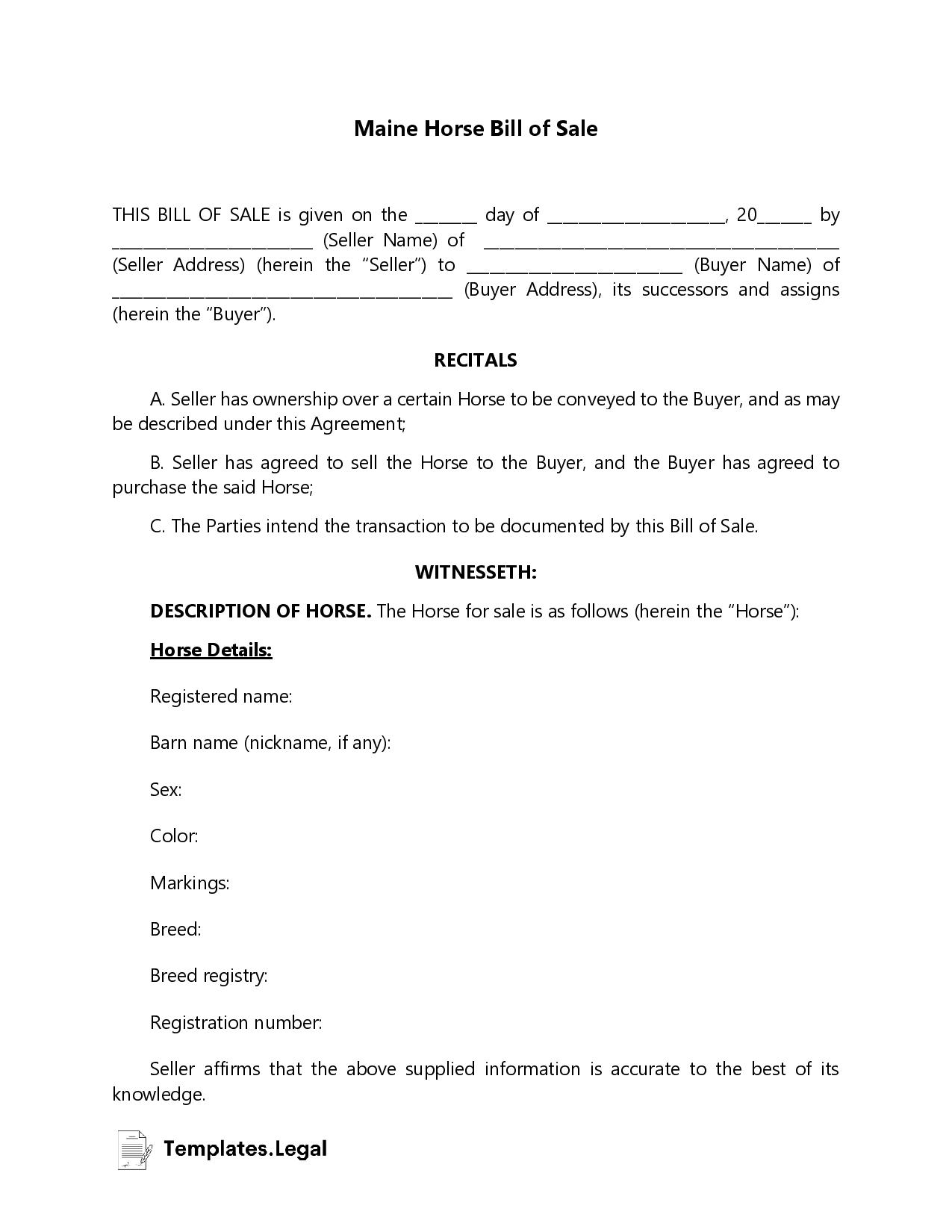 It is common to make a deposit before the sale pending a health inspection of the animal, and if the parties decide to finalize the sale, the deposit amount will be deducted from the final balance due.
FAQs
More helpful information for Maine residents is available below.