Alabama Bill of Sale Templates
Alabama has several rural counties, and these counties often have their laws and forms for bills of sale covered in those counties. There's no general bill of sale covering the entire state, and different bills of sale can differ by county.
When an Alabama bill of sale is required, you must file a copy with both parties and the state. However, you just need to draft copies for the buyer and the seller if it is not required.
Alabama bills of sale must be filed in English with the state, and the state will provide no translators. If the state does not require the bill of sale, it can be in any language as long as both parties understand the contents.
Alabama General Bill of Sale
A general bill of sale can cover anything from equipment to clothing and is used between two parties to solidify an exchange of money and goods. The state does not require it of Alabama, but it's still a good idea.
Alabama Car Vehicle Bill of Sale
Alabama doesn't require bills of sale on vehicles. However, that's only if the vehicle has a title that can transfer ownership. If the vehicle lacks a title, you must use a bill of sale to register the vehicle.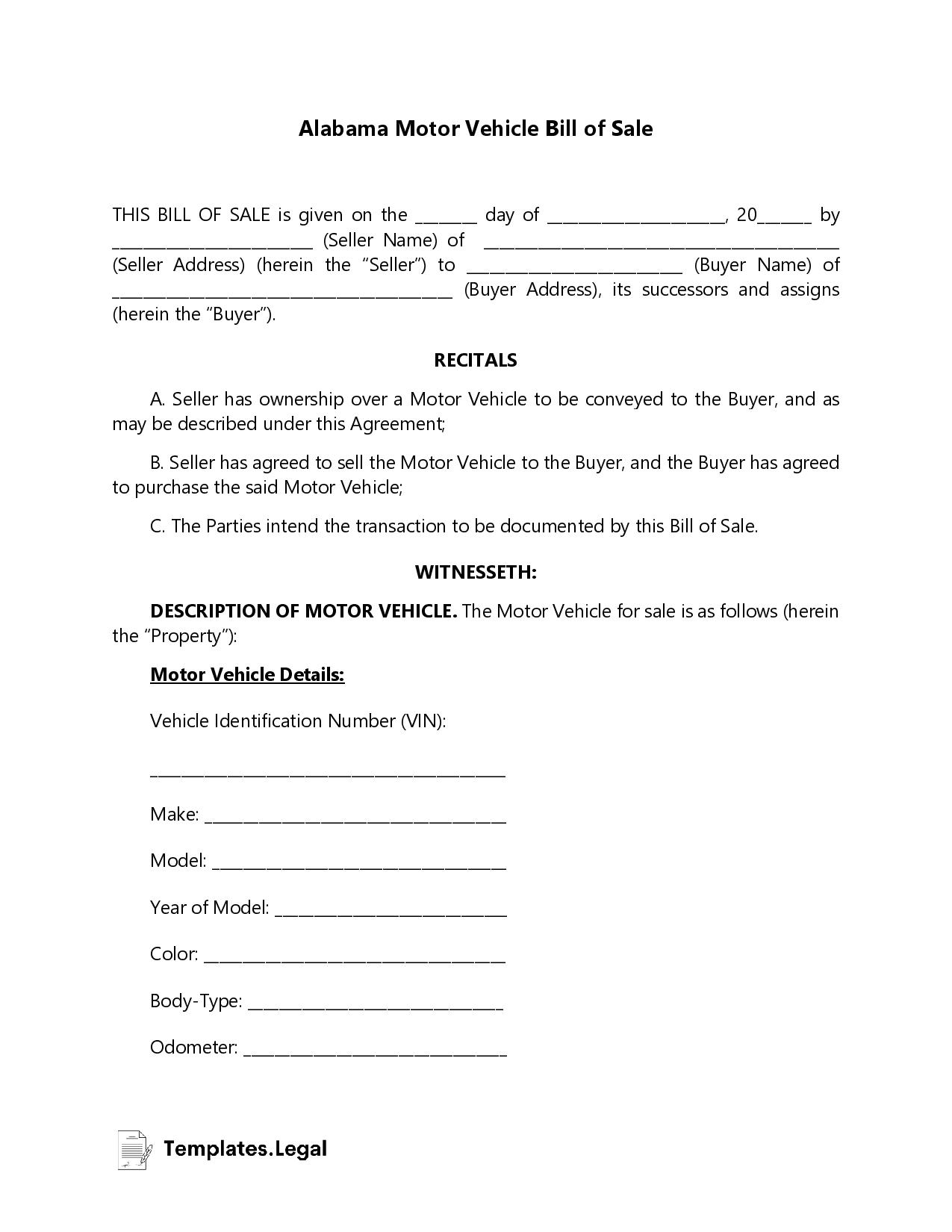 In addition to running vehicles, junk and salvage vehicles can also be sold this way, as long as the bill of sale lists that they are junk.
Alabama Motorcycle Bill of Sale
Motorcycle bills of sale function as a motor vehicle bill of sale, not required if there's a title that can transfer ownership. Otherwise, a bill of sale is needed.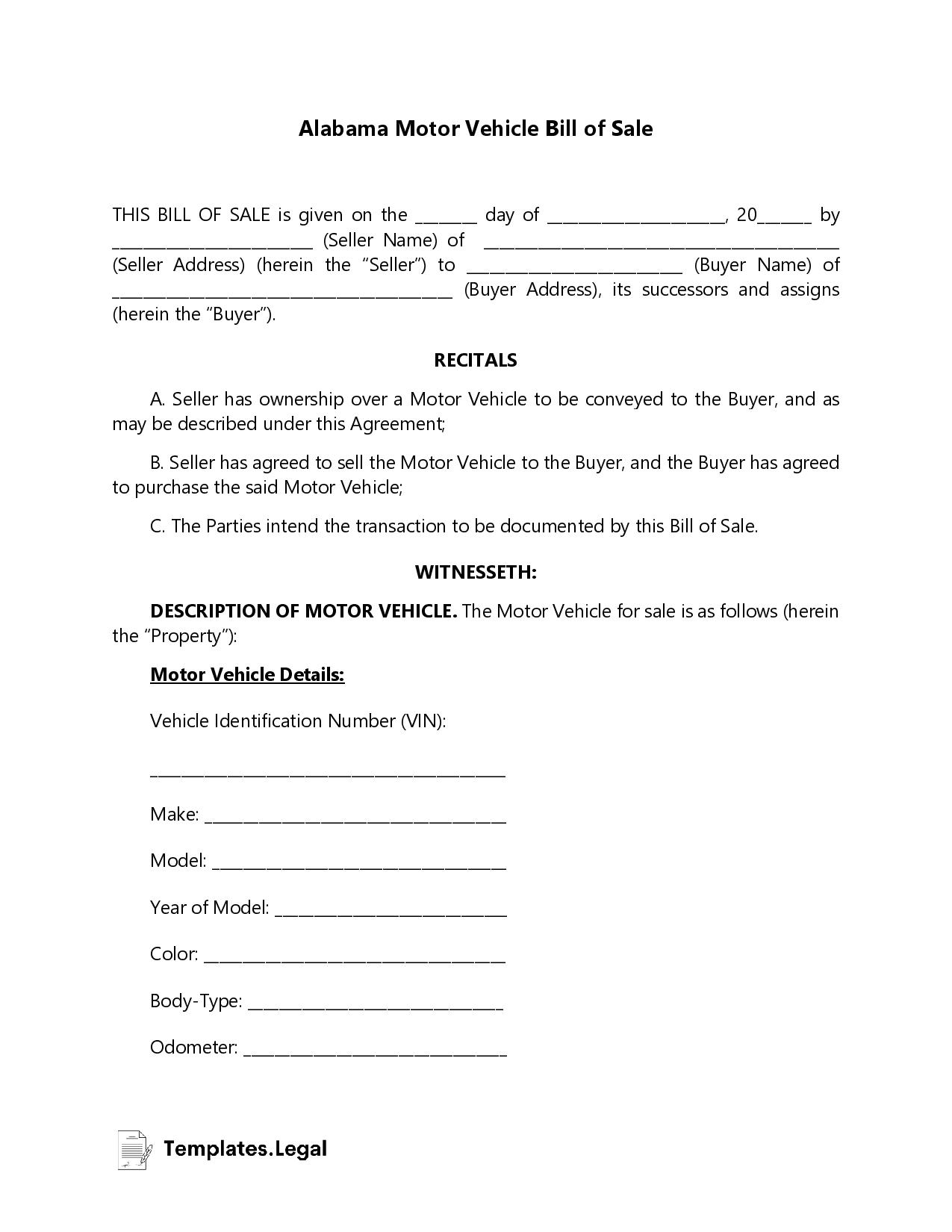 Alabama Boat Bill of Sale
Vessels always require a bill of sale, and many counties allow you to use vehicle bills of sale. Check with your county to see what forms are available.
You register your vessel with the Alabama Marine Patrol Division with your local county judge. Just bring all the correct paperwork to transfer the boat into your name.
Vessels traveling through Alabama for less than 90 days don't need to be registered.
Alabama Trailer Bill of Sale
Trailers don't need bills of sale if they have titles. If they don't have titles capable of transferring ownership, a bill of sale is required to register your trailer with the state.
These same rules apply to utility, travel, and semitrailers, and you must register your trailer within 20 days of purchase, and there are fees to register your trailer.
Alabama Firearm Bill of Sale
Alabama does not require bills of sale for firearms. However, they are still an excellent way to track the ownership of a weapon.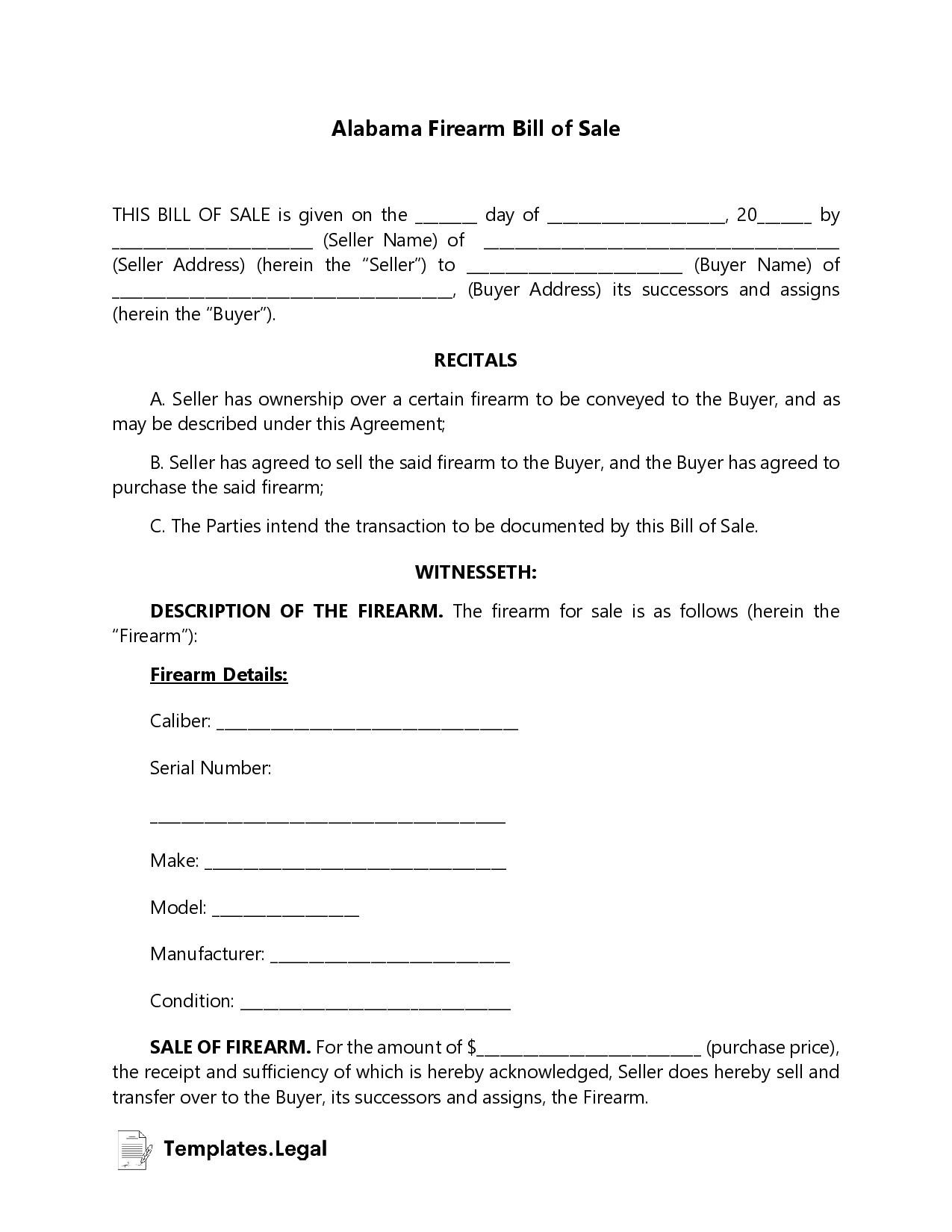 Alabama Horse Bill of Sale
Alabama does not require bills of sale for livestock or horses. However, such bills of sale are a good idea for the parties involved as they set the terms for the deal.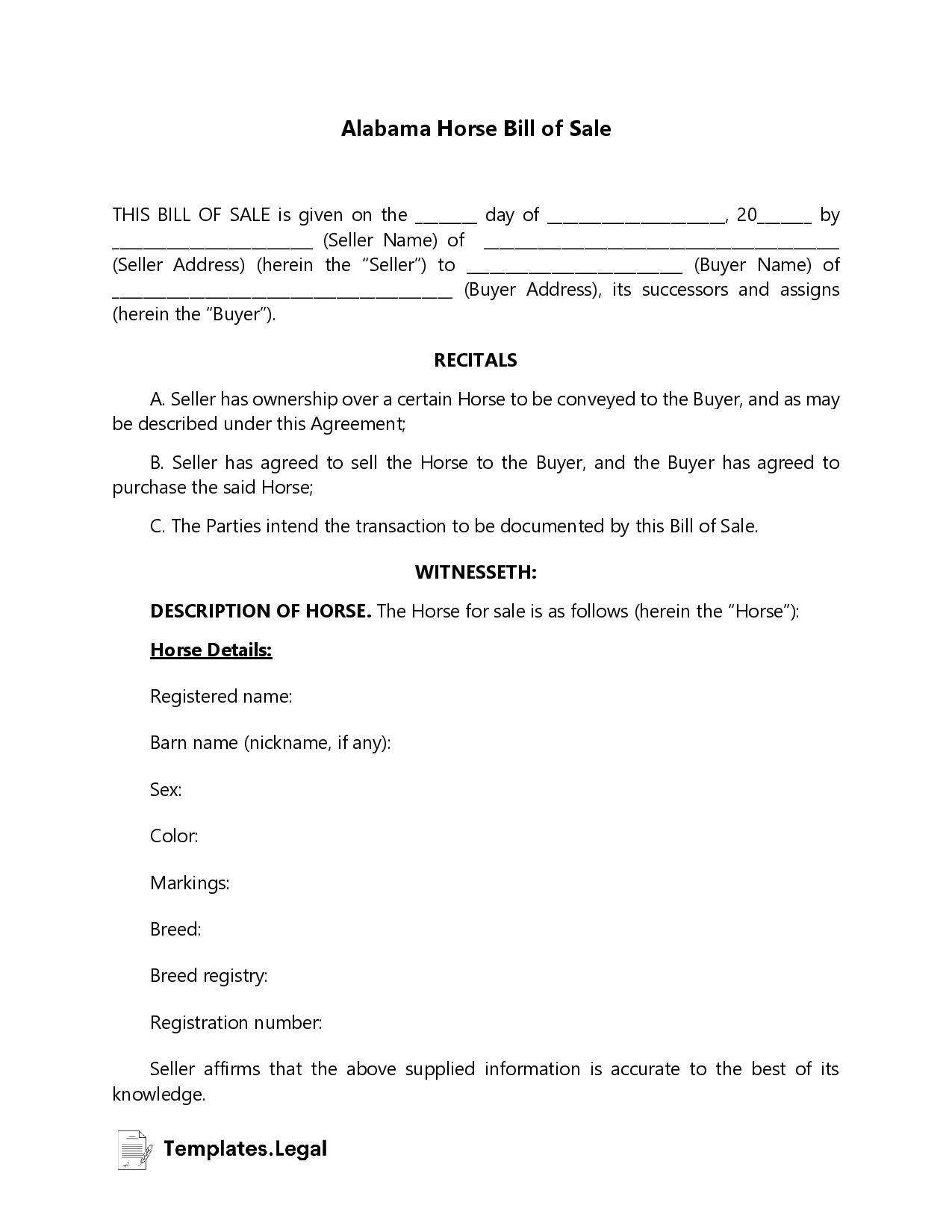 FAQ
In general, bills of sale are handled by the counties in Alabama, as each has different rules and forms.