Ohio Bill of Sale Templates
Some people question if they need a bill of sale in Ohio. If you want the simple answer, we found it for you: no, you don't need to have this document in Ohio. This means the government doesn't provide a template for you to use.
Despite this point, creating this type of form protects you legally, so you need to make one. You still require proof of ownership when you seek a title, so using the document works as an option.
Since Ohio doesn't provide templates, we want to mention seven bills of sale types and a FAQ section to help you out.
Ohio General Bill of Sale
An Ohio General Bill of Sale states you sold or bought a used object. The bill lists the names of the seller and buyer to keep track of who owns the object. It also includes the date of the sale, the amount agreed upon, and details about the object.
You also need signatures from both people, though having another signature from a witness provides further authenticity. This information will help you create an Ohio general bill form though using one of our templates will help you address the important points.
Ohio Car Bill of Sale
An Ohio car bill follows a similar format to the general one. Instead of providing details about the object, you mention details to identify the car. This includes the model, year, and vehicle identification number (VIN) to make it clear which vehicle you plan to sell.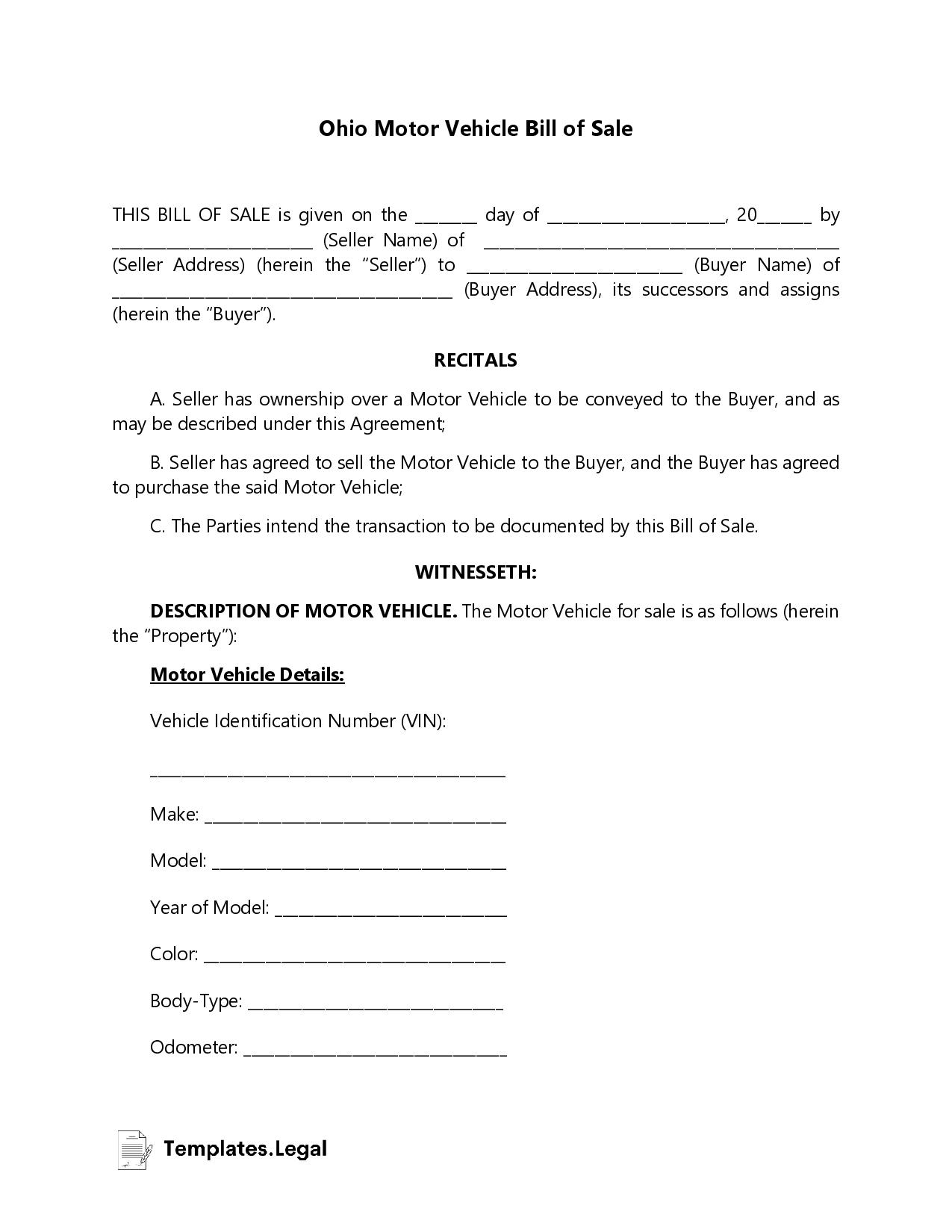 Ohio Motorcycle Bill of Sale
As for an Ohio motorcycle document, you include information about the buyer and seller. As you fill out the standard information, you need to include details about the model and year of the motorcycle alongside the VIN.
Ohio Boat Bill of Sale
This one involves ownership of a boat. Just like with the others, you use an Ohio boat bill to prove you owned or sold the boat. Along with the standard information, you need to include the boat model, the hull identification number, and any defining features.
Ohio Trailer Bill of Sale
Similar to vehicles, creating an Ohio trailer bill form makes it easier to know who owns the trailer. You need to record the VIN for the trailer along with the model, year, and any identifying features to avoid confusion.
Ohio Firearm Bill of Sale
Since firearms stand out as dangerous property, you need to include an Ohio firearm bill document to avoid potential legal problems. This means the bill needs to include the gun model alongside the serial number to verify the gun owner, so you don't receive blame after selling it.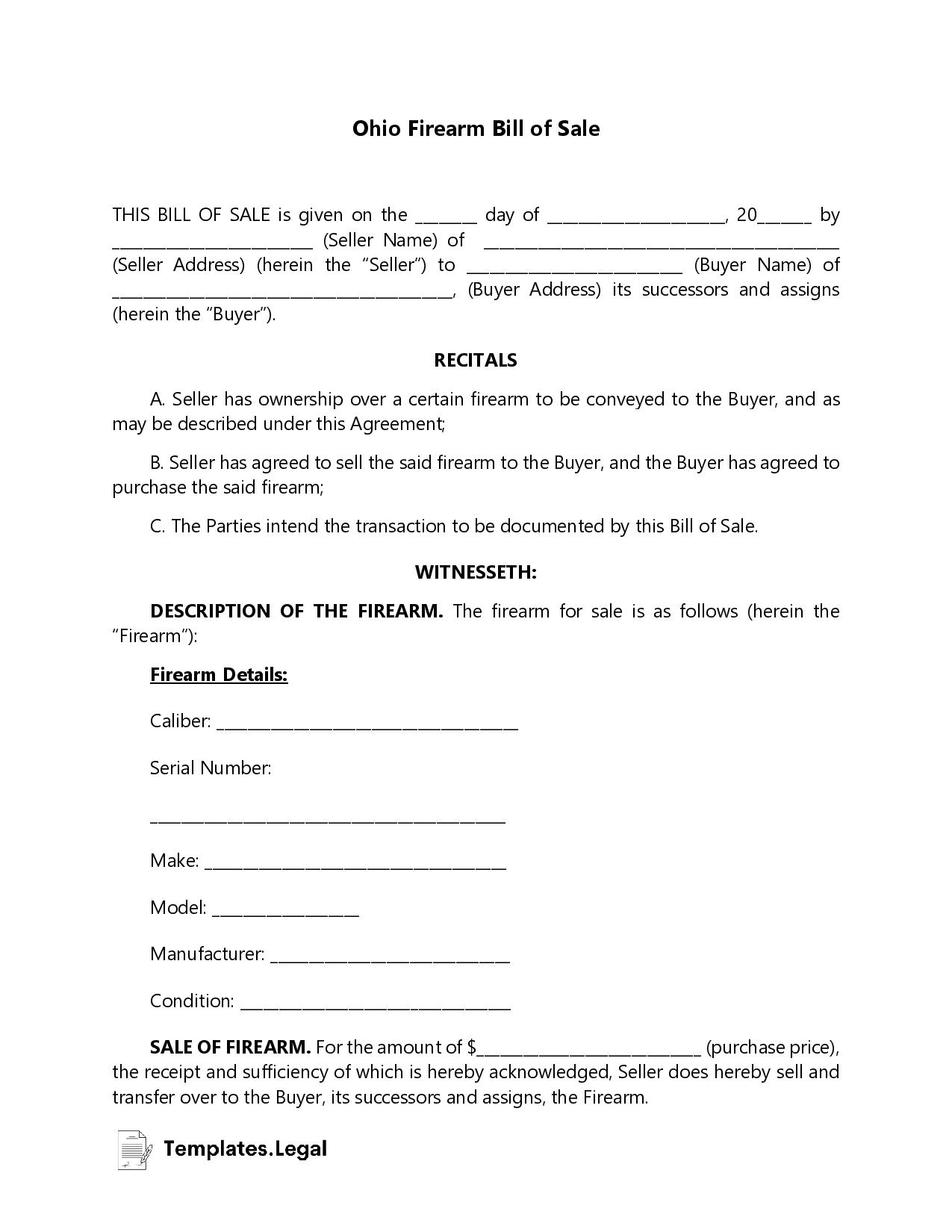 Ohio Horse Bill of Sale
If you want to sell a horse, you need to create an Ohio horse bill form. This bill must include the name of the horse, the breed, and any identifying numbers. Since horses can run away, this matters even more when selling a horse, so the correct owner can get the horse.
FAQs
People tend to ask questions when it involves an Ohio bill of sale, so we want to address two common ones.