Indiana Deed Forms & Templates
In a nutshell, a deed (specifically a property deed) is a document detailing who owns a piece of land, especially during a property transfer. Each state imposes different restrictions on deeds and recognizes various types of deeds differently. Indiana deed forms come most commonly in warranty deeds and quitclaim deeds.
Indiana General Warranty Deed
People use an Indiana Warranty Deed when they buy residential property for full value or when the buyer does not intend to purchase title insurance. It shows that the current owner has an unlimited warranty of title, and may be legally responsible for problems that came up before they purchased the property.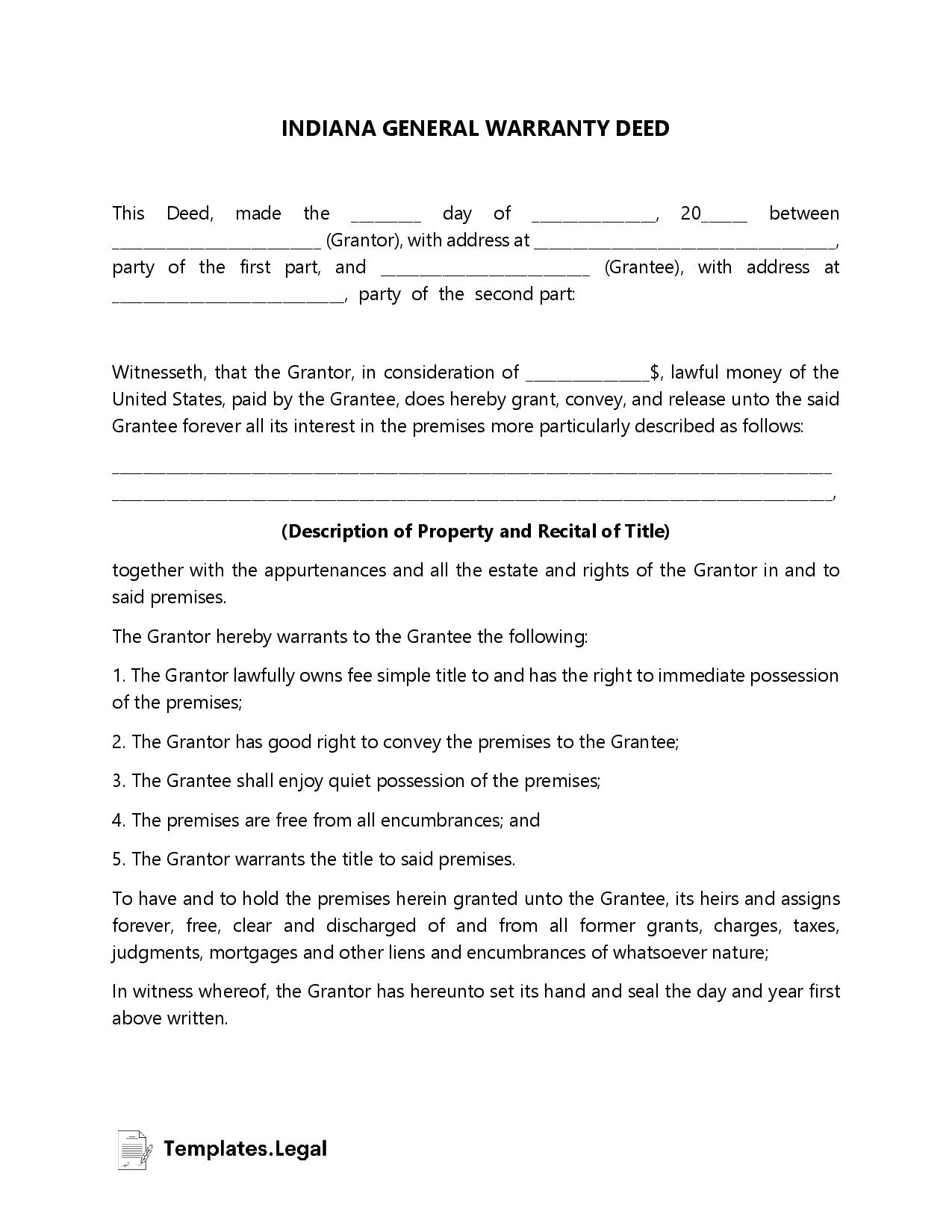 Indiana Quitclaim Deed
An Indiana Quitclaim Deed helps transfer real estate property from the grantor to the grantee. The grantor signs the Quitclaim Deed, which states who now legally has the title to the property.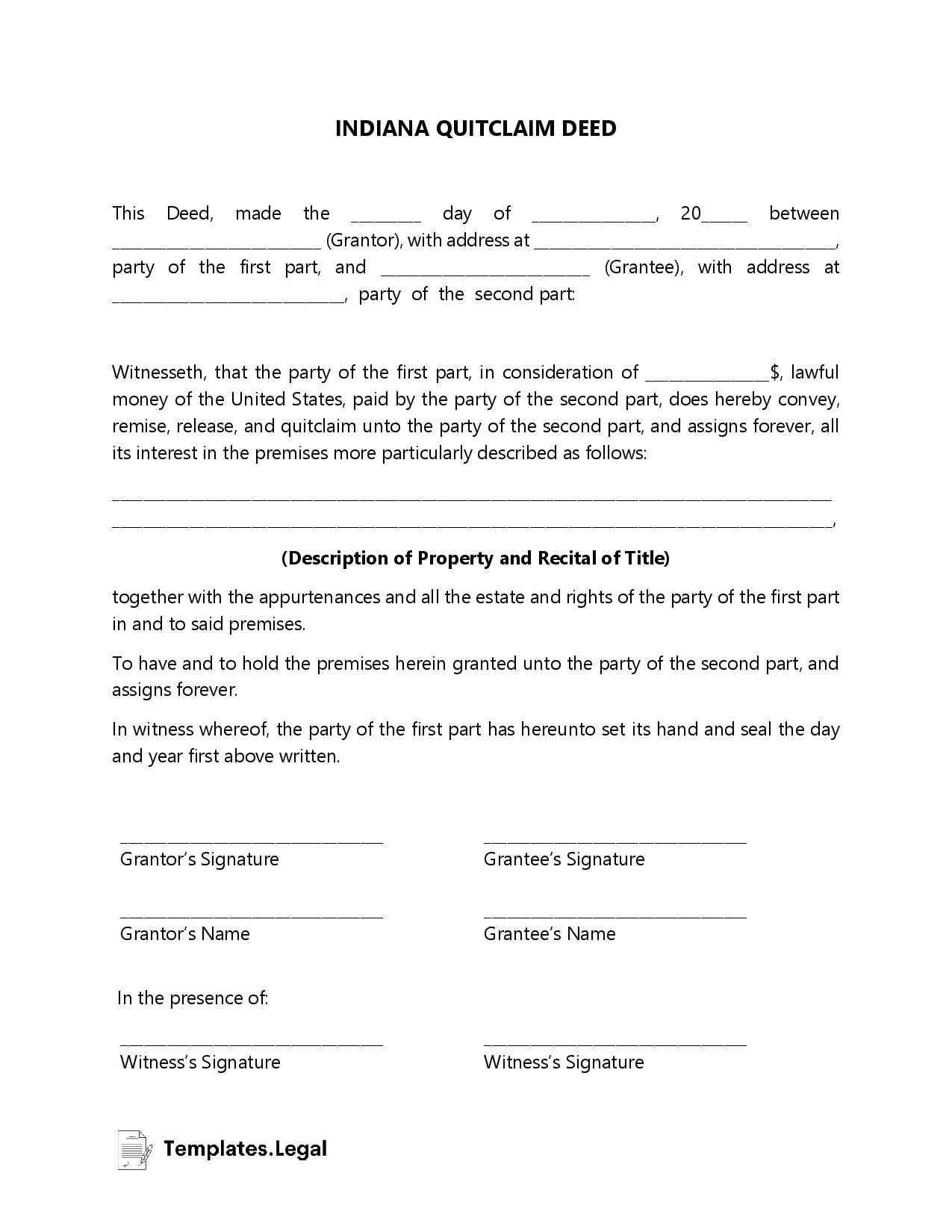 Keep in mind that an Indiana Quitclaim Deed can only legally transfer whatever legal ownership the grantor has. If you do not legally own a piece of property, but you sign a Quitclaim Deed saying that another person now owns it, they own nothing since you legally owned nothing. You can use an online title search to find out who has rights to which property.
Indiana Special Warranty Deed
An Indiana Special Warranty Deed, also known as a Special Limited Warranty Deed, transfers legal title, but the seller's warrants or guarantees are limited. Rather than guaranteeing the title against all defects prior to the current ownership, it only protects against defects that occurred during the current ownership.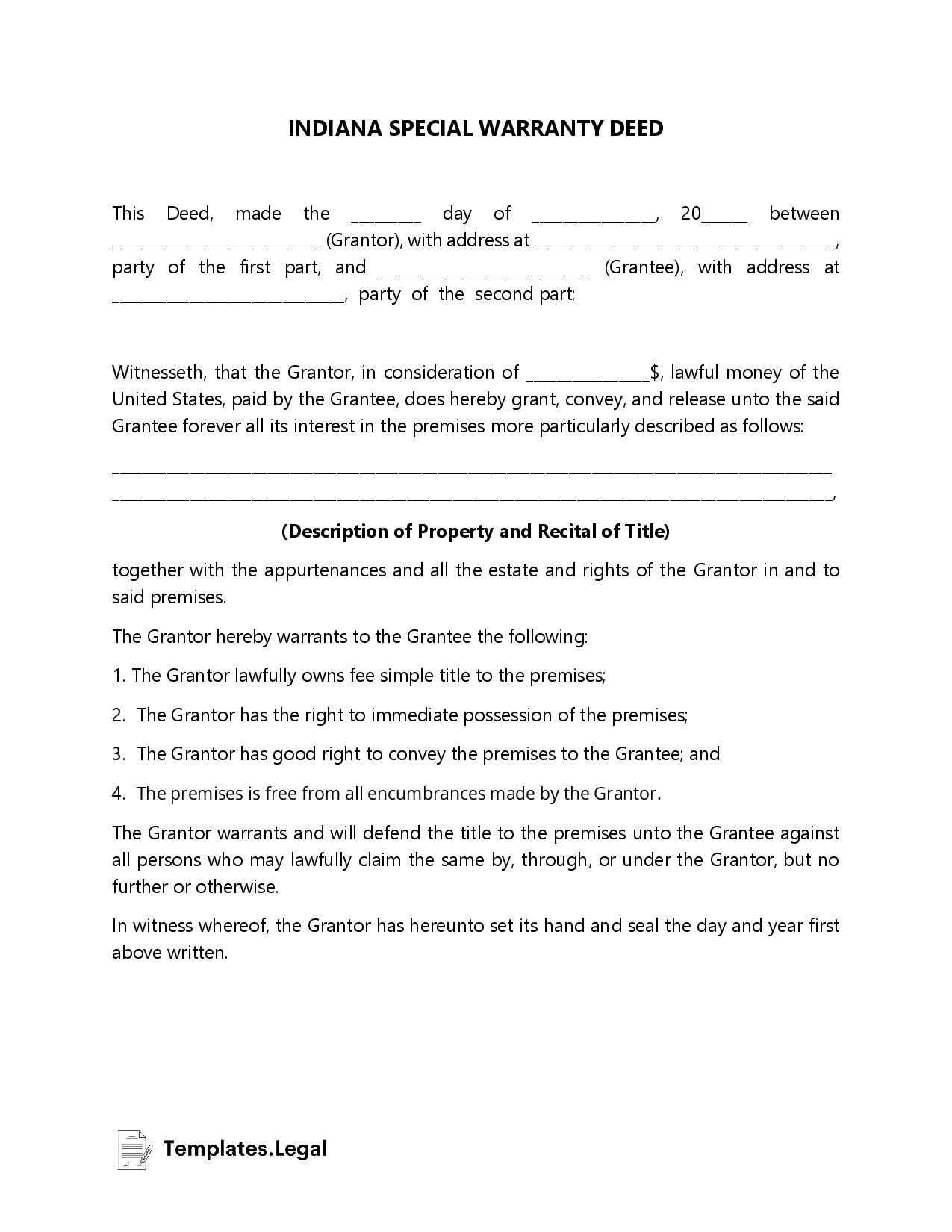 Indiana Deed of Trust
An Indiana Deed of Trust helps ensure that a loan used to purchase a piece of property will eventually get paid off. The form helps the borrower transfer the property's title to someone who will hold the title until the lender's loan is repaid, after which time the title will belong to the borrower.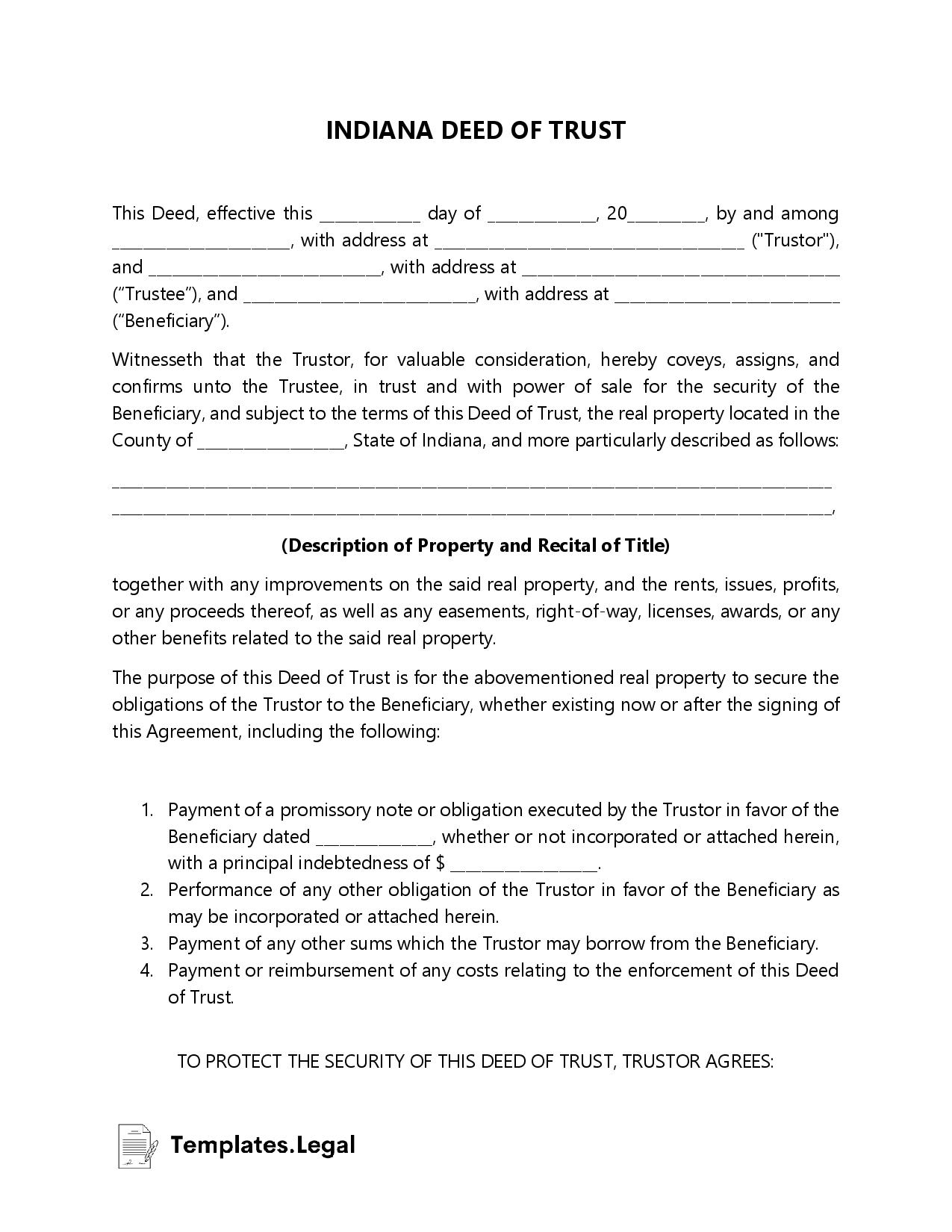 If the borrower does not pay the full loan back, the trustee will perform non-judicial foreclosure steps to ensure the loan's full payment.
FAQs
Here are a few frequently asked questions about Indiana property deeds.