Missouri Deed Forms & Templates
A Missouri deed form is a document that allows the transfer of real estate property between two parties. The deed is proof of legal ownership of the property. Missouri deed regulations are outlined in the Title XXIX Ownership and Conveyance of Property.
Information in a deed includes a statement that the document is a deed, a description of the property, the signature of the person/entity transferring the property, and information on who is receiving the title.
The four types of deeds in Missouri are listed below.
Missouri General Warranty Deed
This deed is often used for residential transactions. It guarantees that the seller of the property has the legal right to do so and that there are no liens or other debts associated with the house.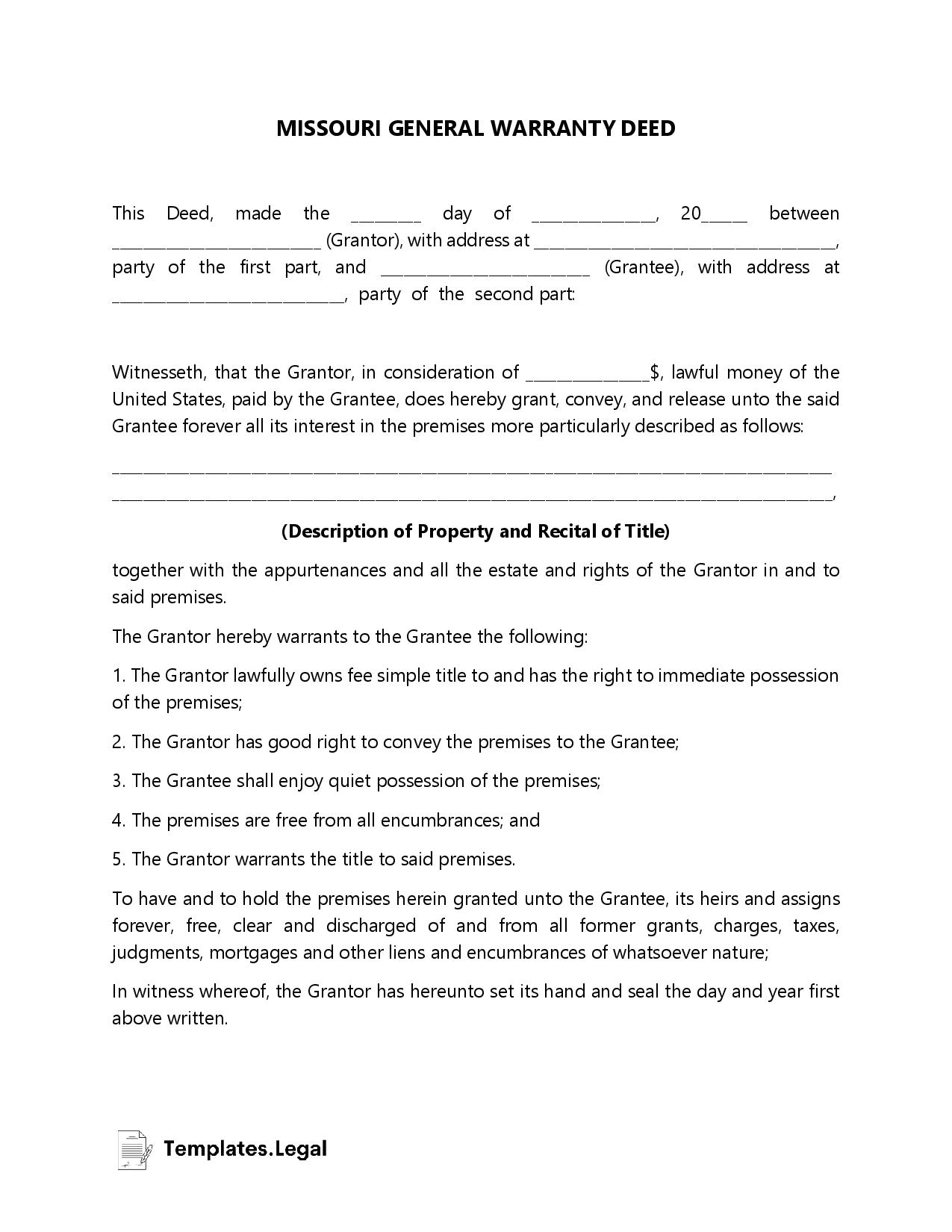 Missouri Quitclaim Deed
This deed is used to transfer property between family members, including ex-spouses. Quitclaim deeds offer little protection against liens or any unknown issues with the property once the deed has been transferred.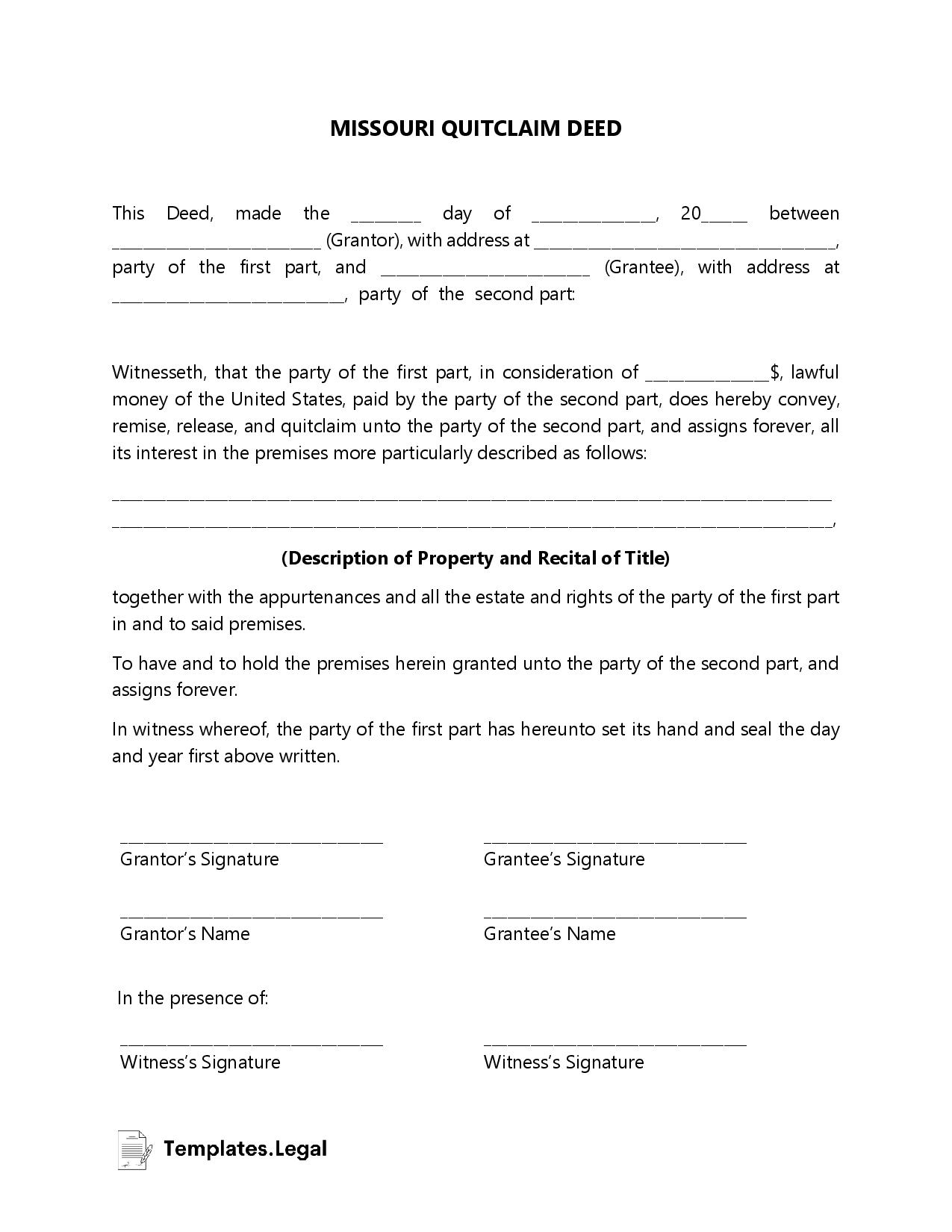 Missouri Special Warranty Deed
Used for residential or commercial property, this deed ensures that the seller is the legal owner of the property title and that the property was not encumbered before the transfer. It's different from a general warranty deed in that it only stipulates that the said encumbrances haven't happened while the seller was the owner. It does not guarantee that there are no prior records or claims.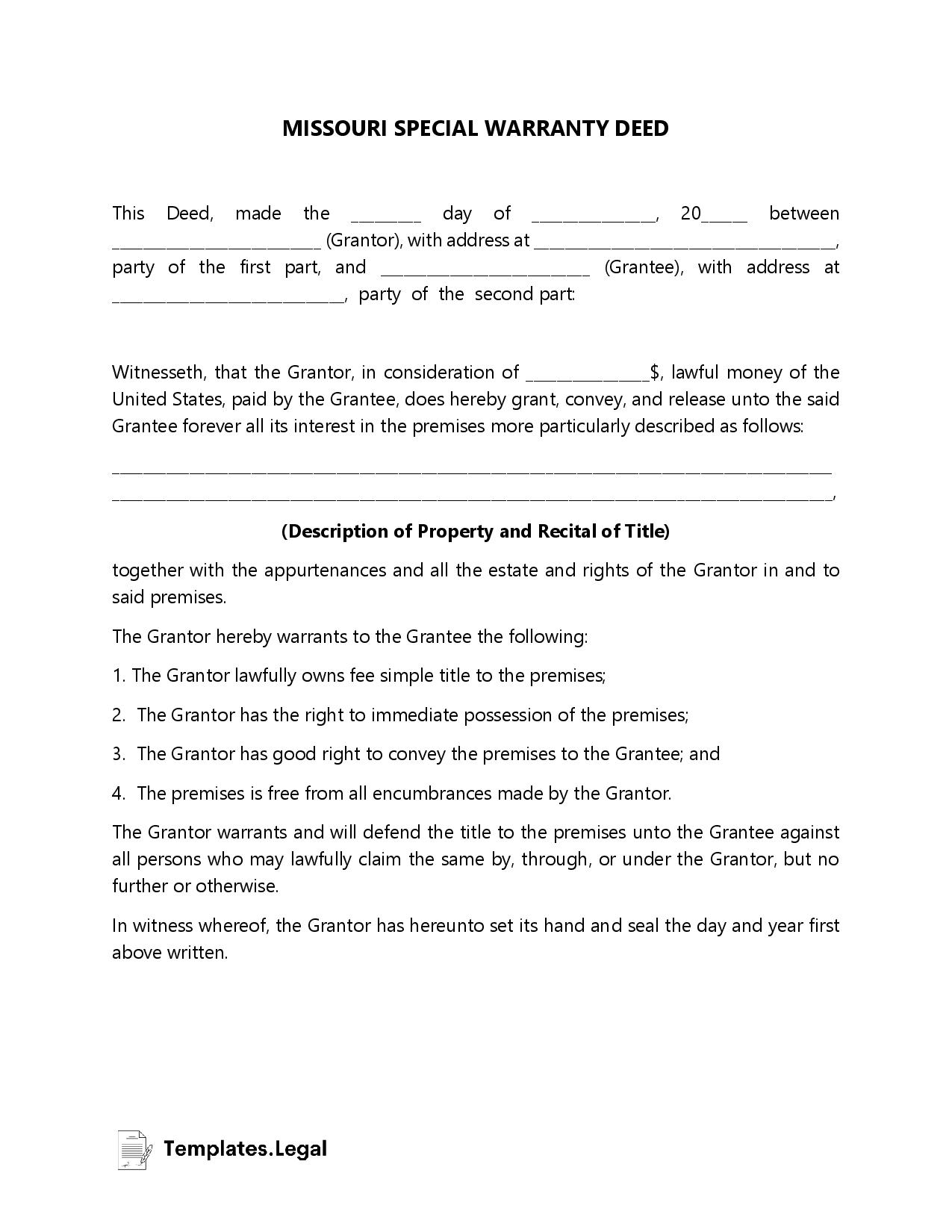 Missouri Deed of Trust
A Deed of Trust is similar to a mortgage and transfers the title to a third party trustee, known as the beneficiary. It gives the lender rights to foreclose on the property if the borrower doesn't make payments on their loan. Deeds of Trust are outlined in Section 443.185.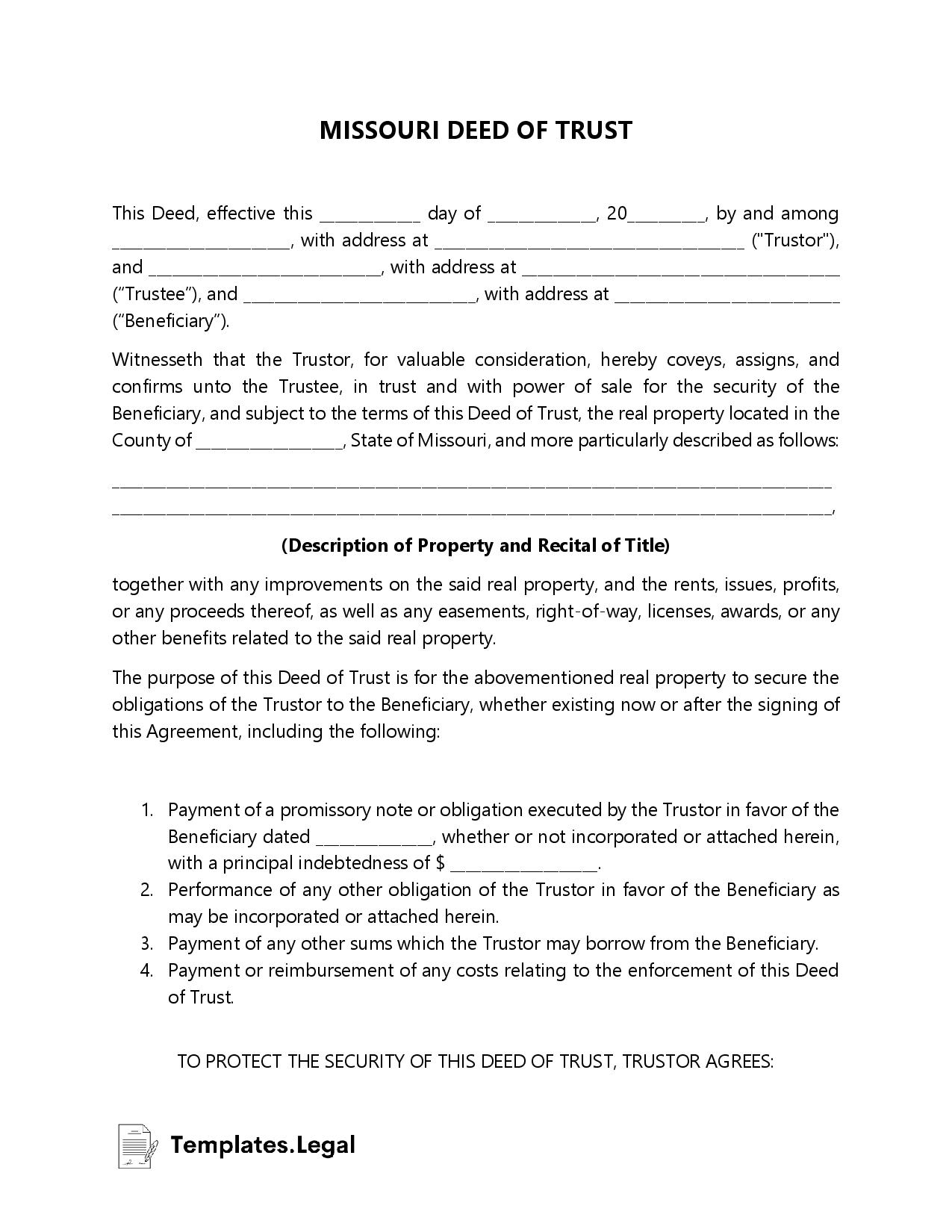 Frequently Asked Questions
Below are the most frequent questions and answers about Missouri deeds.