Wisconsin Deed Forms & Templates
In Wisconsin, property owners can transfer ownership quite easily by using Wisconsin deed forms. While the process is fairly simple, there are various state laws in place, along with different types of deeds for each situation.
A Wisconsin deed form is a 2-page document that outlines the purchase, the seller's information, and the buyer's information. Both the buyer and seller must sign this form in the presence of a Notary Public.
After the signatures are completed, the buyer must then bring the document to the County Register of Deed and present both the filing fee and the Real Estate Transfer Return.
Wisconsin General Warranty Deed
A Wisconsin General Warranty Deed is a document that allows a seller, or grantor, to officially transfer the ownership or title of a real estate holder to someone else.
The mandatory portions of a Wisconsin General Warranty Deed include:
Must be written/printed
Seller and buyer by name
Description of the property, including address and locations
Guarantee from seller
Signatures of both seller and buyer
The General Warranty Deed should be filed with the County Clerk, County Recorder, Land Registry, or Register of deeds.
Wisconsin Quitclaim Deed
A Wisconsin Quitclaim Deed is not used for property sales, but to convey interest that a grantor may have in said property.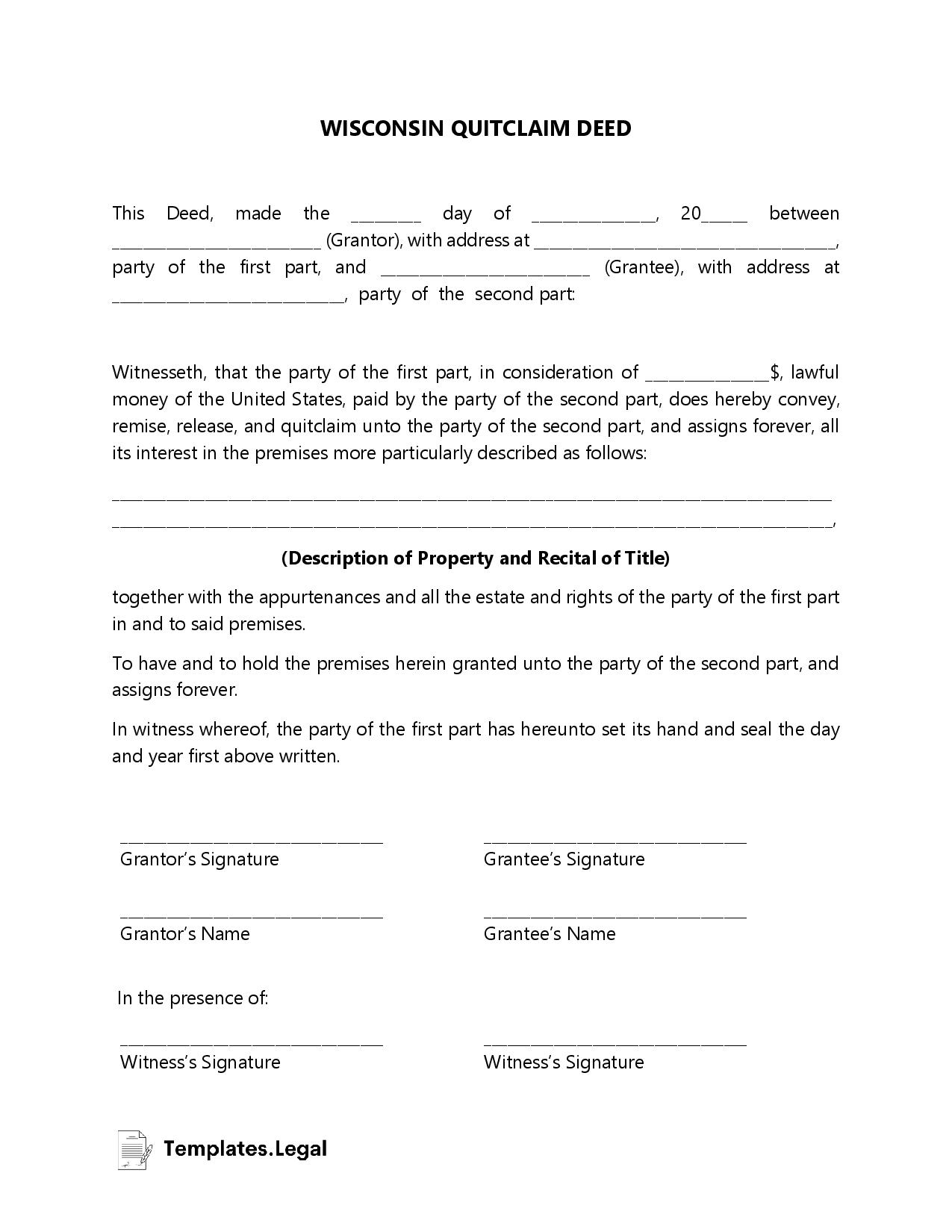 When a grantor signs a Wisconsin Quitclaim Deed, they relinquish any possible rights or interest they may have in a property.
A Wisconsin Quitclaim Deed does not guarantee a title to a buyer. It also caters to these Wisconsin laws:
Quitclaim deeds must have a Real Estate Transfer Return attached
Quitclaim deeds must be filed at the County Register of Deeds
Must be signed with the grantor(s) and a Notary Public
Wisconsin Special Warranty Deed
Grantors can use a Wisconsin Special Warranty Deed to transfer the ownership of their real property and guarantee that there were no problems with their property during their ownership.
This grantor promises that the title is free and clear of any debts, has not done anything to cause issues with the title, and that the seller has received the title.
Wisconsin Deed of Trust
A Wisconsin Deed of Trust, or a Trustee Deed, allows a living grantor to transfer a property to another person – the trustee – so they can take over the fiduciary duties upon the grantor's inability to or death.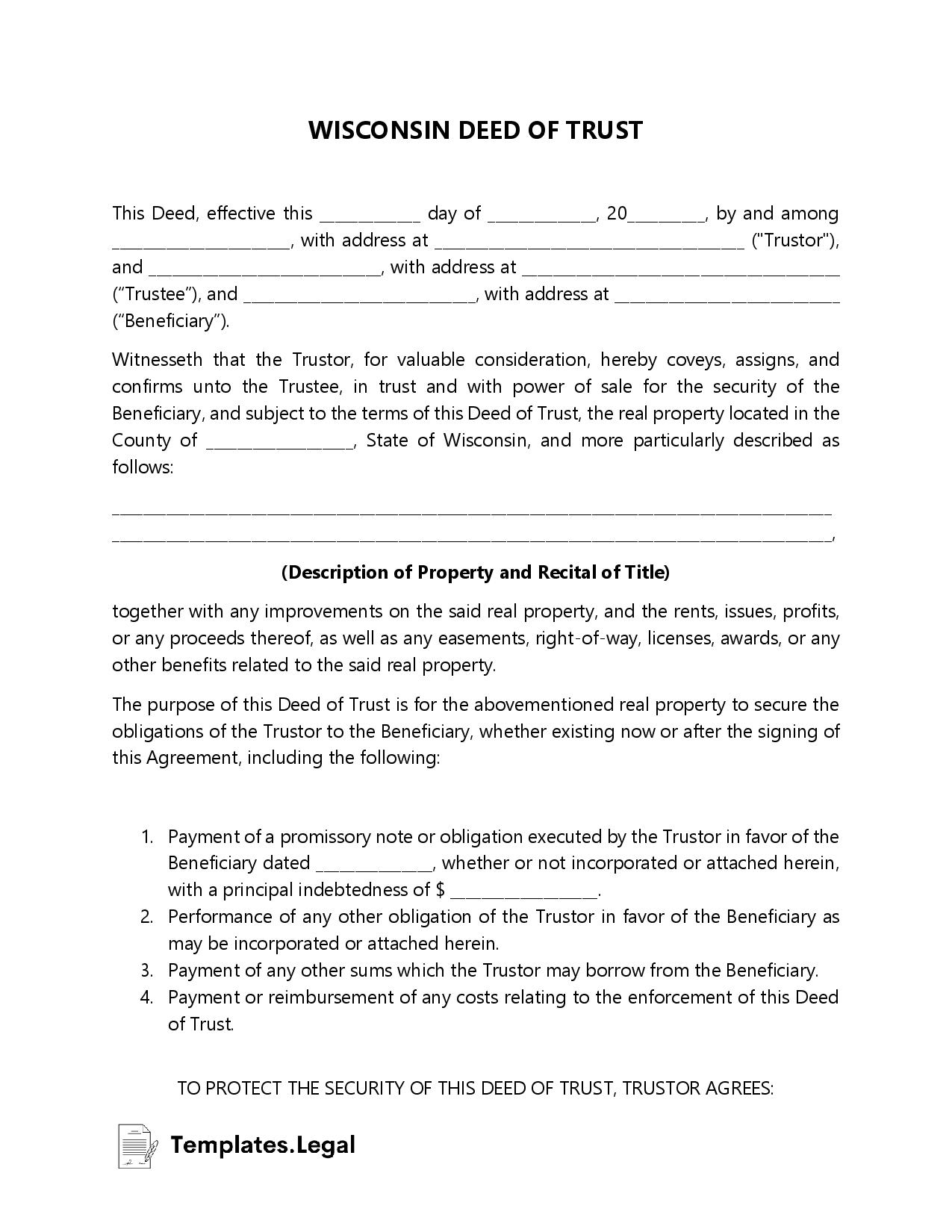 The trustee, according to the outlines of the trust, becomes responsible for the property and/or estate of the grantor for a third party, or the beneficiary.
In the state of Wisconsin, a Trustee Deed falls under the category of a Special Warranty Deed. A Deed of Trust must include the name of each party, legal description of the property, and original signatures completed in front of a Notary Public.
FAQs
View some FAQs about Wisconsin deed forms below.