Indiana Last Will and Testament
Writing and signing a will is one of the most important things you can do for your loved ones. Once you are gone, the presence of a legal will makes a difficult time easier and more manageable. If you are considering writing a final will and testament, it's vital to know the legal process in your state.
Indiana Last Will and Testament Template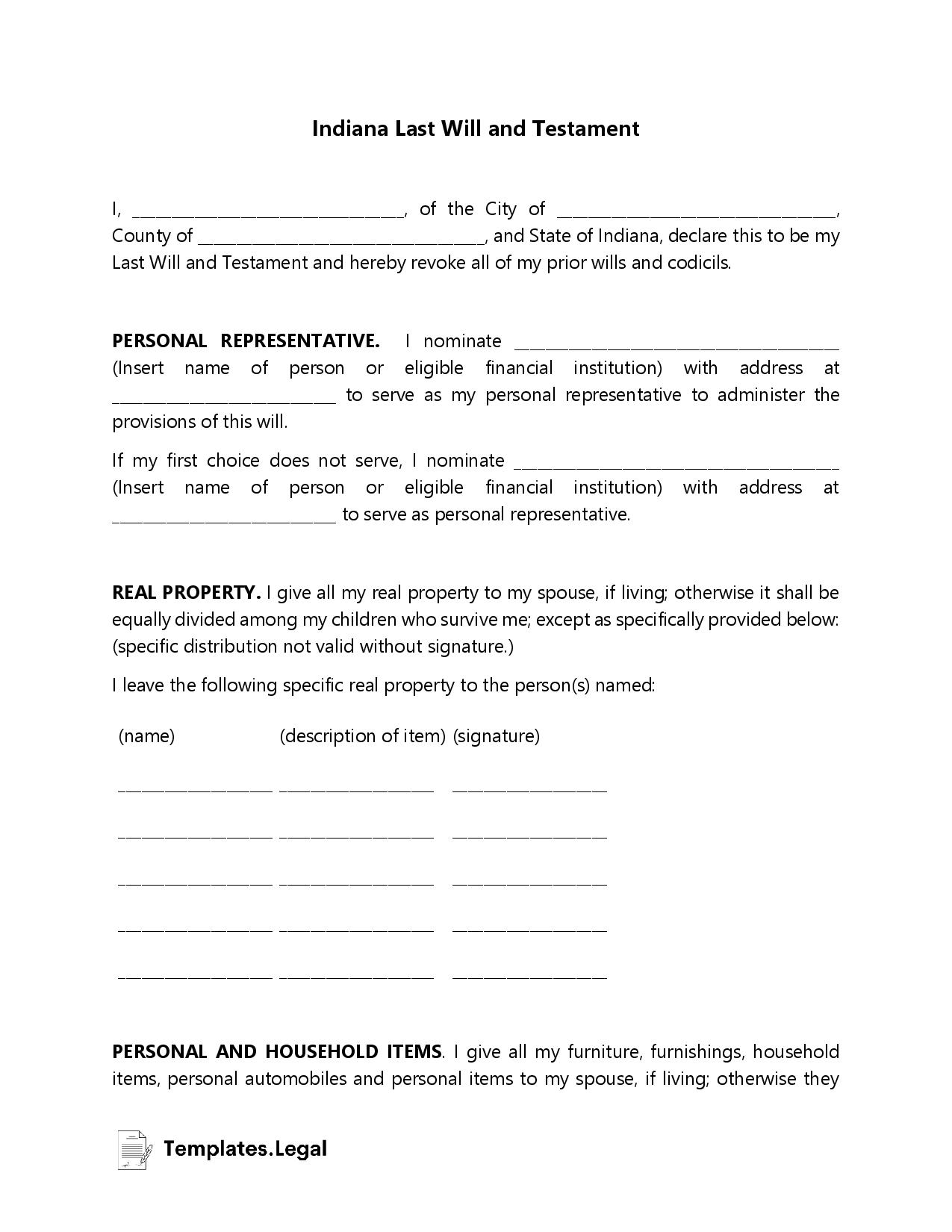 How To Create an Indiana Last Will and Testament
In Indiana, it is relatively easy to create your own will. According to the Indiana government, anyone with a sound mind can write a will. There are three requirements for a last will and testament form in Indiana:
The document must be written in a physical form.
The document must be signed by the testator (the person making the will).
The document must be signed by two separate witnesses.
There are several different ways to split up your assets once you have passed on. However, a will is the most common. While you can create the will yourself, it is much easier to use a last will and testament template or hire financial professionals. The more assets you have, the more complicated a will is going to be.
It is important to note that who you choose to sign your will as witnesses can complicate the legal process once you die. If you choose a beneficiary in the will to sign, their portion of inheritance might be called into jeopardy until the law can bring two unbiased witnesses. It's best to choose witnesses who aren't inheriting.
How to Change Your Will in Indiana
According to Indiana law, you can change your will at any time by creating a codicil, which is a good option when only a small change is necessary. Otherwise, you must revoke or destroy your previous will and make a new one. This is the best option when large changes are required.
Frequently Asked Questions
Here are some frequently asked questions about creating and signing a legal will and testament in the state of Indiana.