Nevada Last Will and Testament
A Nevada last will and testament is a legally binding document that settles your estate after your death. It directs the distribution of your property and who will care for minor children. You name an executor or administrator who will settle your estate for you.
Your will must be filed by the executor or administrator with the local probate court within 30 days of your death. (N.R.S. 133.020)
Nevada Last Will and Testament Template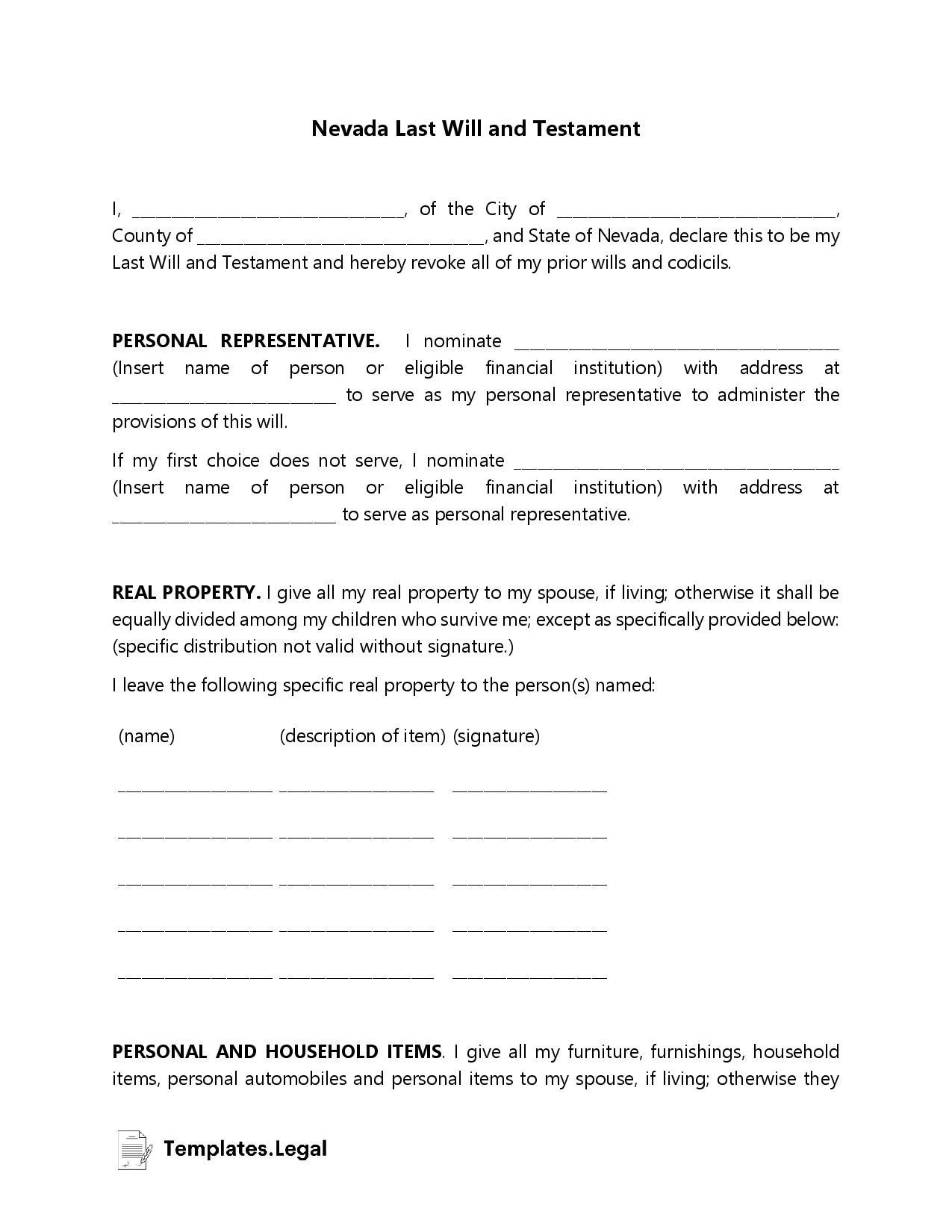 Requirements for a Valid Will in Nevada
There are requirements for both the maker of the will or "testator" and the will document.
The Testator:
Must be of sound mind at the time of signing
Must be 18 years or older
Must appoint an executor or administrator
The Will:
Must be in writing and signed by the testator
Must be signed by two competent witnesses
Must dispose of the testator's debts from his or her estate.
FAQs