Wisconsin Last Will and Testament
Creating a last will and testament is a way you can think ahead and help your loved ones through your death—even before it happens. A legal will takes the confusion out of the estate division and tells your loved ones what you want. Every state has different laws for will creation, but Wisconsin's are some of the simplest.
Wisconsin Last Will and Testament Template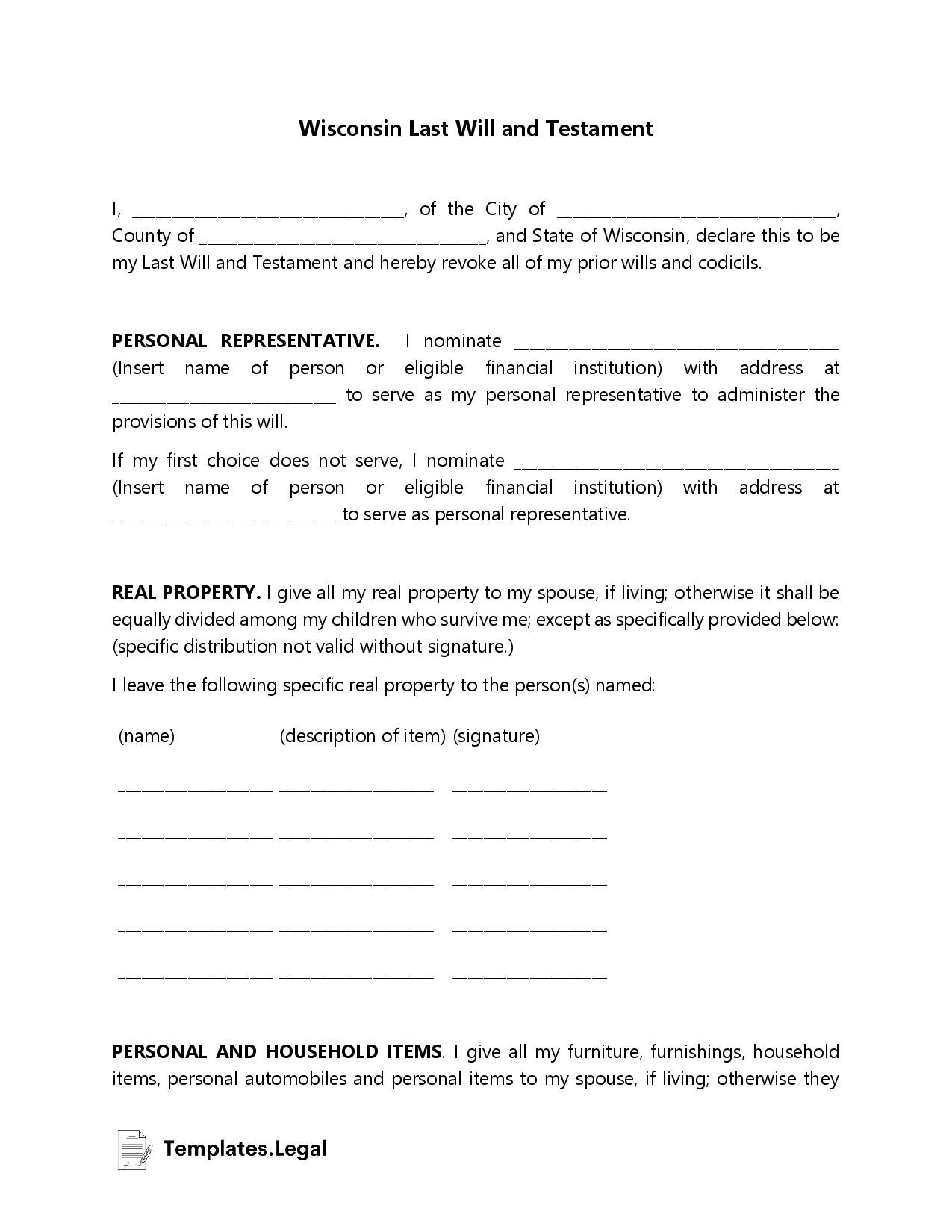 Wisconsin Last Will and Testament Requirements
There are only a for a legal will in Wisconsin. No legal advice is required unless the will is complicated and at risk of contestation in courts. Here are the necessities for a Wisconsin :
The testator must be at least 18 years old
The testator must be of sound mind
The testator must sign the will in the presence of two witnesses (who must also sign the document)
The document must be a hard copy–electronic-only wills are illegal in Wisconsin
These requirements are easy to meet, especially if you write your own will. However, the larger your assets and property, the more likely you need legal advice. A lawyer will execute your will properly and ensure your wishes are carried out.
If you wish to make simple changes to your will, you can do so using a codicil. For more complex changes, it is best to revoke or destroy your original will and create a new one following the same procedure for the creation of the initial will.
Frequently Asked Questions
Creating a will seems like a simple process but can get complicated as you dive into it. Once you start drafting, you might realize you have more questions. Here are some of the most commonly asked questions regarding will templates in Wisconsin. The Wisconsin state government also has a question and answer website.