Massachusetts Power of Attorney Templates
Understanding Massachusetts' power of attorney can get tricky. It is crucial to distinguish amongst the different forms within the state to determine which document fits your needs.
Massachusetts Durable Power of Attorney
According to the 192nd General Court of the Commonwealth of Massachusetts, a durable power of attorney allows individuals to select an agent who is able to decide on financial matters on their behalf, even after they become incapacitated.
Massachusetts General Power of Attorney
The general power of attorney in the state of Massachusetts gives broad powers for an agent to handle your affairs. A general document may also be known as a financial PoA, because standard day-to-day orders are needed the most frequently.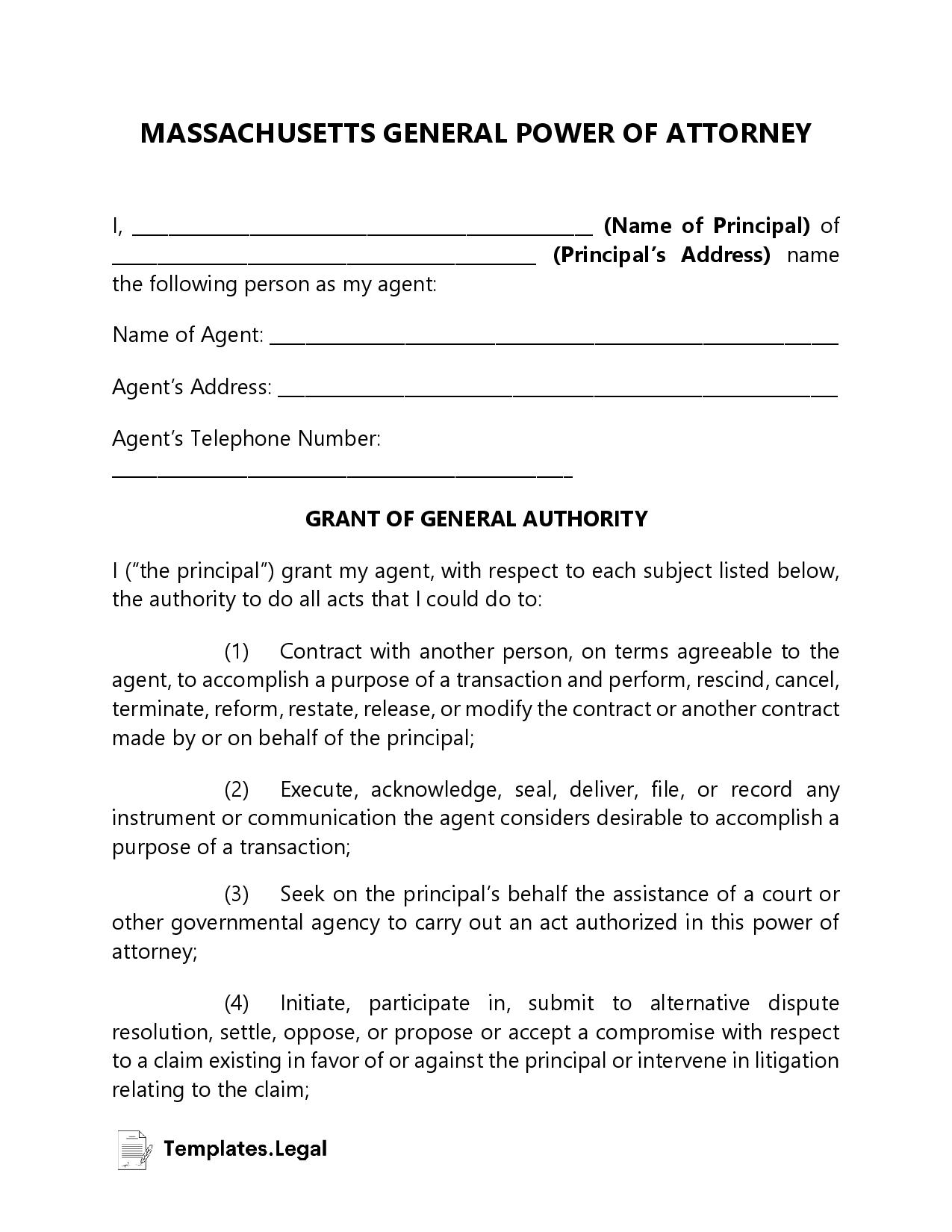 Massachusetts Limited Power of Attorney
A limited PoA is typically appointed if you hire a real estate attorney to handle any property transactions. When a Limited Power of Attorney Massachusetts form has been completed, individuals can select an agent for a specific task on their behalf.
Massachusetts Medical Power of Attorney
In Massachusetts, the medical PoA is also referred to as the Massachusetts Advanced Health Care Proxy, which is necessary when an individual can no longer have input on their own health care decisions. This power of attorney form in Massachusetts grants that power to a listed agent.
Massachusetts Minor (Child) Power of Attorney
The Massachusetts minor power of attorney is a legally binding document that transfers a child's parents' parental controls to a designated guardian. These powers will only be transferred under the clear instructions as stated by the child's parents.
FAQ
If you still have questions about Massachusetts power of attorney, try referencing some frequently asked questions on the topic.