Oklahoma Power of Attorney Templates
The power of attorney document lets you appoint a person or entity as your legal representative. The agent has permission to manage your property, medical, or financial affairs. Read on to learn about the specifics regarding Oklahoma power of attorney.
Power of Attorney Oklahoma
A POA grants an agent to speak for you. When you give this authority, you:
Let an agent make decisions where, if you're incapacitated, a court or ill-advised person may step in.
Eliminate the need for conservatorship or guardianship
Allow your family to fulfill your wishes without undue stress
Prevent queries about your intentions
Minimize delays in protection and planning of assets
Whether the circumstances are simple or complex, this document gives you the chance to preserve your voice. The document is valid until you pass a predetermined expiration date or cancel the proxy.
Oklahoma Durable Power of Attorney
A durable power of attorney Oklahoma is a document that authorizes a person or entity to proxy for you in matters such as finance or healthcare. If the power is durable, it goes into and remains in effect if you become incapacitated.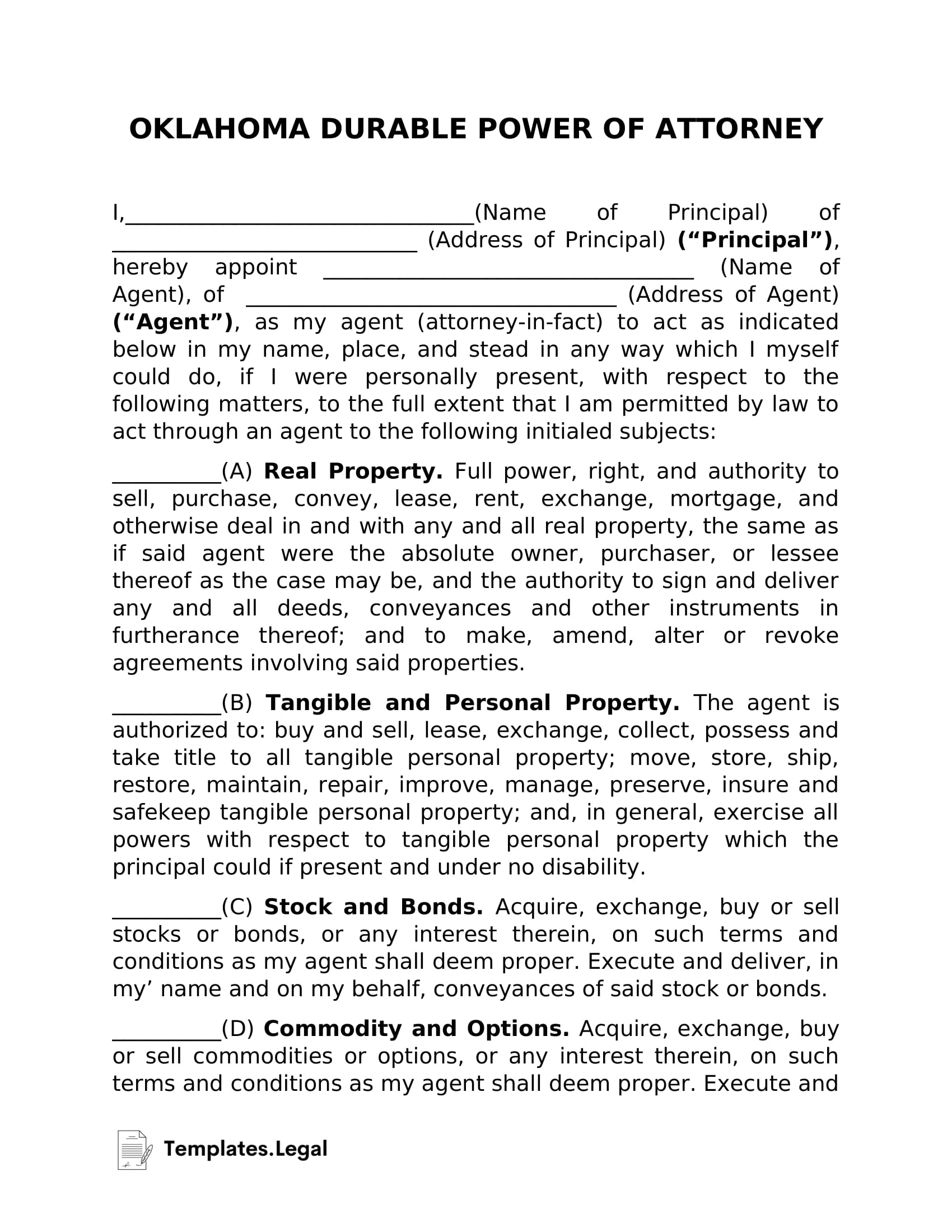 Oklahoma General Power of Attorney
An entity or person given a general power of attorney has broad authority to act on your behalf. Their powers can include but are not limited to business and finance, settling claims, managing insurance policies, and more.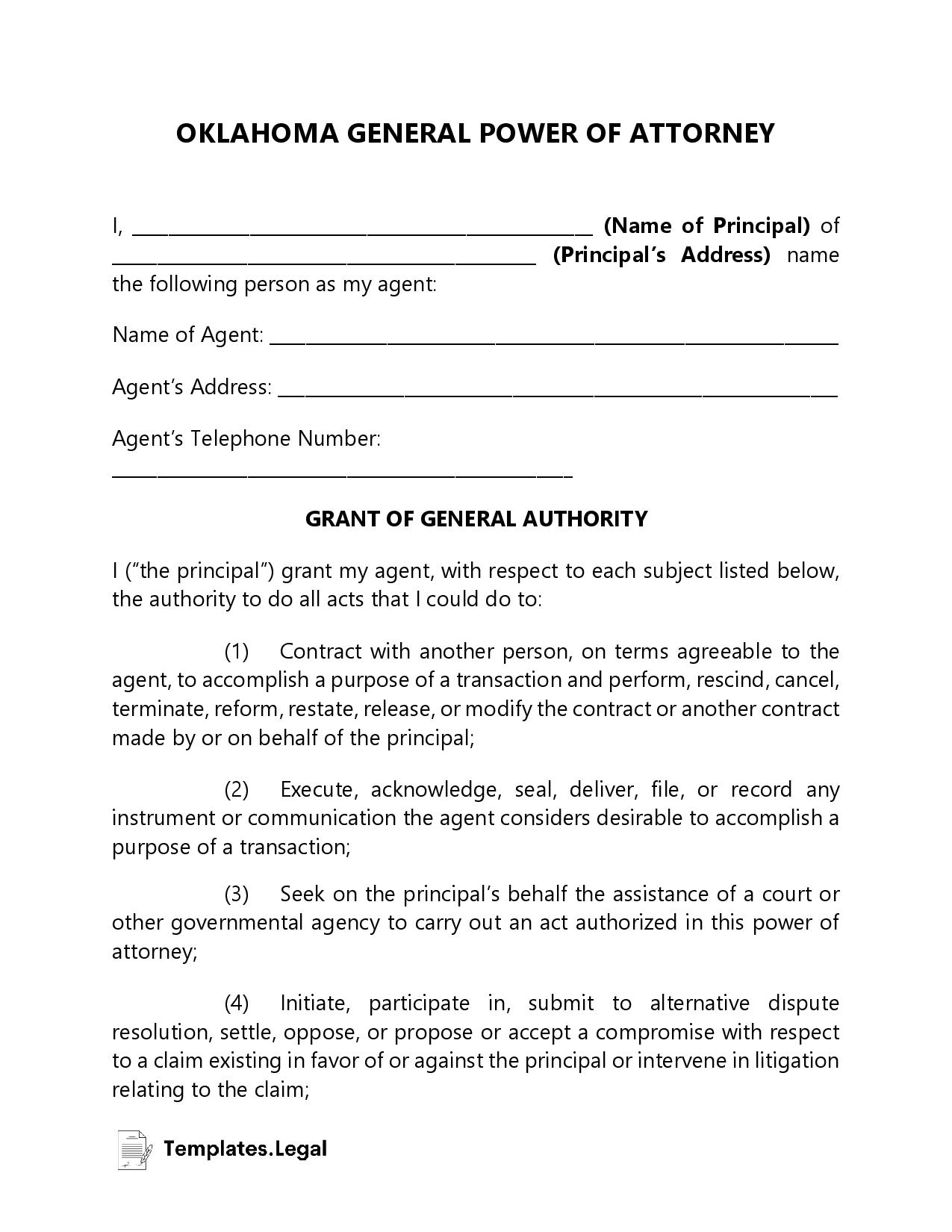 You apply a general Oklahoma power of attorney for a myriad of reasons. Many do it when they are mentally or physically disabled. Others will do it when they're on leave or extended vacation. General power of attorney may be part of an estate plan. That act ensures a reliable party handles financial matters.
Oklahoma Limited Power of Attorney
As the title implies, a limited power of attorney grants a person or organization the authority to act on your behalf under specified conditions, such as management of financial matters.
Oklahoma Medical Power of Attorney
A medical power of attorney applies if the client finds themself incapacitated. They assign an agent to act on their behalf in all healthcare matters.
Oklahoma Minor (Child) Power of Attorney
Oklahoma power of attorney for a minor allows a parent to give someone custody of their child. This document is not permanent. It specifies a period that the child will be in the agent's care.
FAQs
Let's look at a few FAQs.