Arkansas Purchase Agreement Templates
We'll discuss the various Arkansas purchase agreement types in this article. An Arkansas purchase agreement is a contract between two parties, most commonly the seller and the buyer. Keep reading to discover more about Arkansas purchase contracts and what each entails.
Arkansas Real Estate Purchase Agreement
An Arkansas real estate purchase agreement describes the conditions that satisfy both the buyer and seller. They are bound to these terms until the sale closes, and the agreement can only end for a reasonable cause. Additionally, the Arkansas real estate form highlights the price and financing options alongside the property conditions. 
Arkansas law requires no disclosures. However, there are relevant contingencies to list. Similar to other states, Arkansas practices the buyer beware policy, or that you will purchase the real estate in an as-is condition after completing the Arkansas home purchase agreement.
Arkansas Business Purchase Agreement
An Arkansas business purchase agreement is a legal contract that details the transaction between the owner of a business and a buyer. This documentation contains necessary information regarding the property and breaks down terms defining the transaction.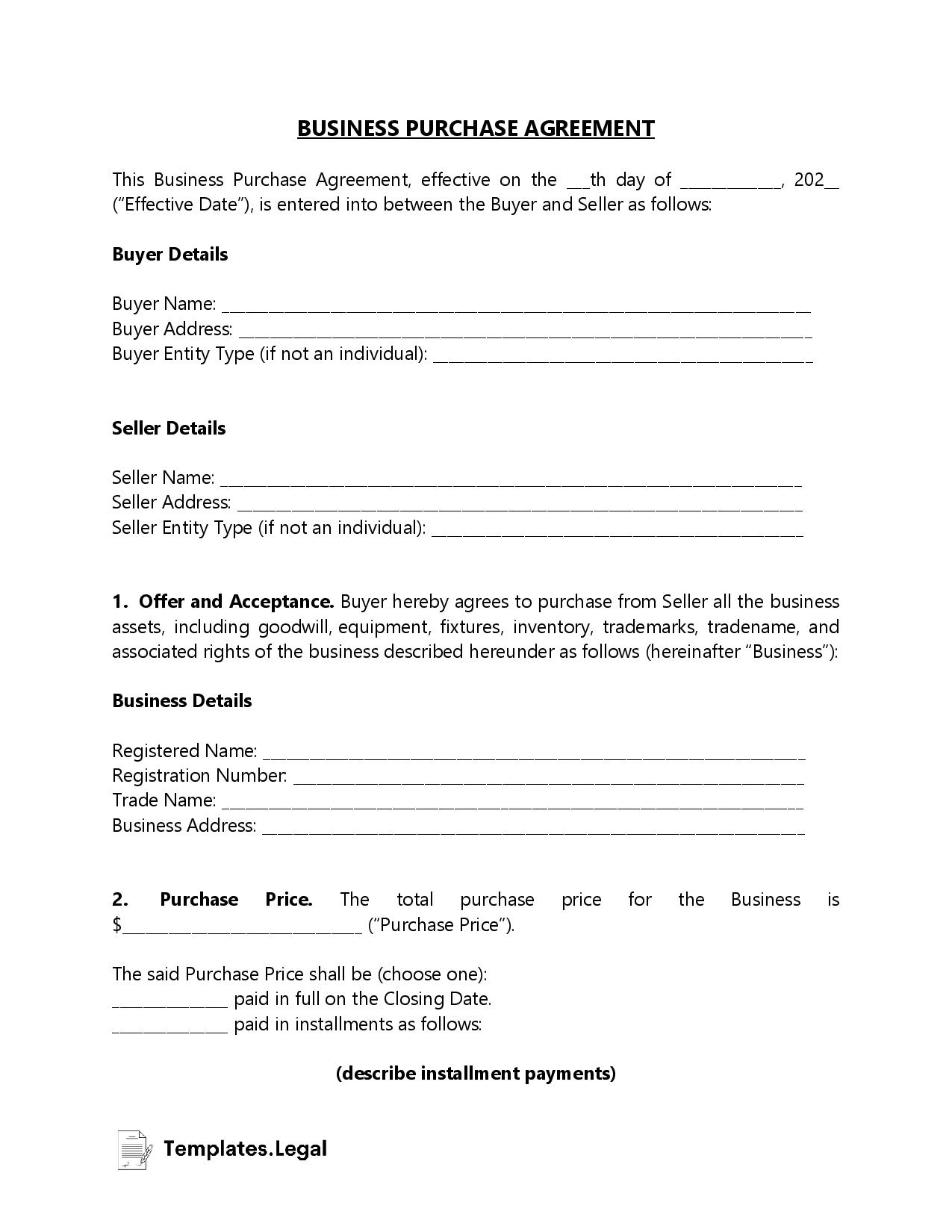 The buyer and seller acquire real estate agents to represent them, and they sign once the terms and conditions align for both of their needs. This document is legally binding once signed. But, you can terminate the contract under certain circumstances.
Arkansas Asset Purchase Agreement
An Arkansas asset purchase agreement helps buyers secure certain assets of a company. After sending a letter of intent, then the negotiation can begin. The seller and buyer can agree on the price, terms, and other details. This process requires a representative to assist the parties with the purchase of major industries in the agricultural, manufacturing, and transportation fields.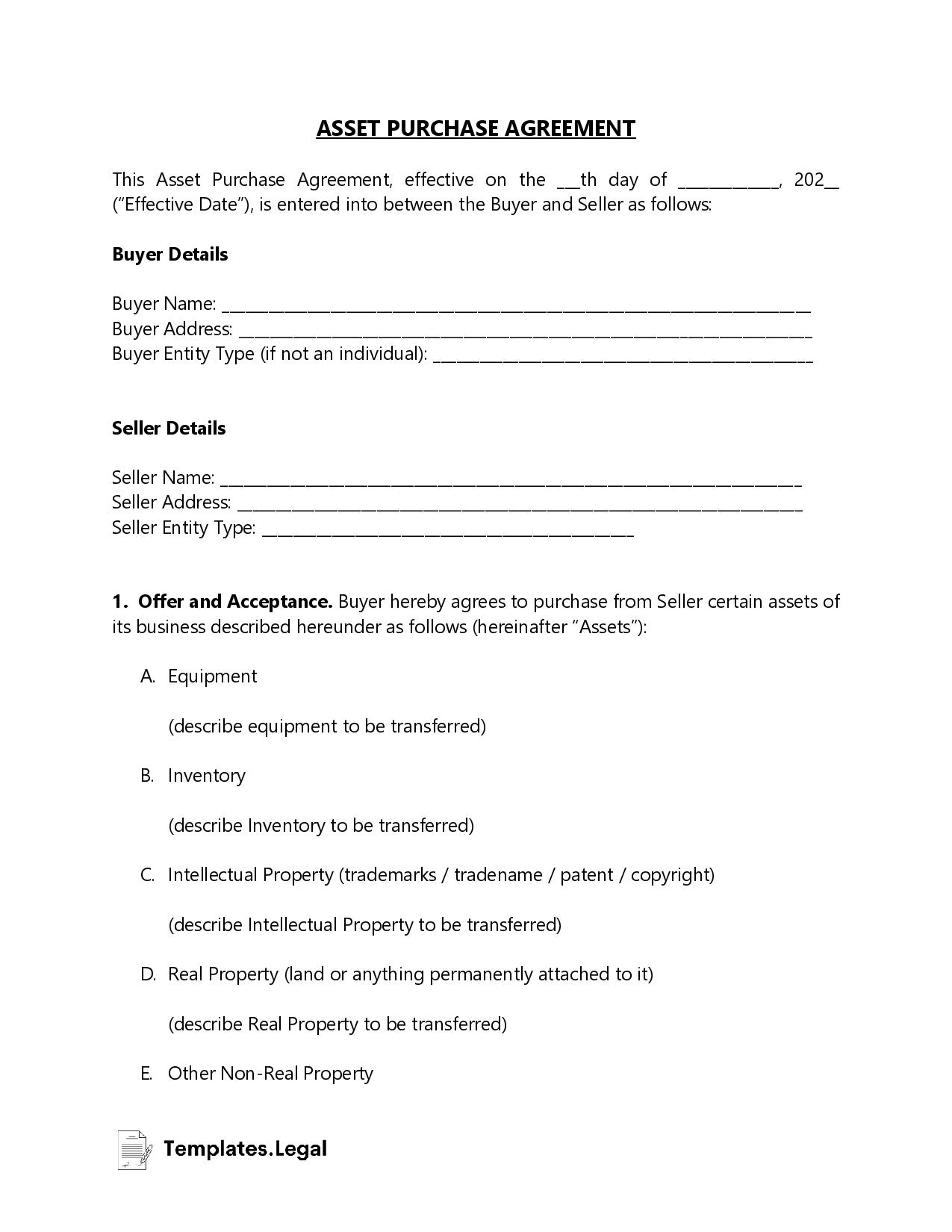 Arkansas Land Purchase Agreement
An Arkansas land purchase agreement formalizes an agreement for the sale and purchase of vacant land. The buyer and seller negotiate terms, then sign the written contract. The due diligence period begins, and the buyer needs to deposit an amount expected by the seller. Once the sale closes, the appropriate representatives file the property deed for recording purposes.
Arkansas Stock Purchase Agreement
Similar to asset purchases, an Arkansas stock purchase agreement is a contract between buyers and sellers dealing with business shares. Once documented, the buyer obtains ownership of the stocks, and they detail the terms of this deal.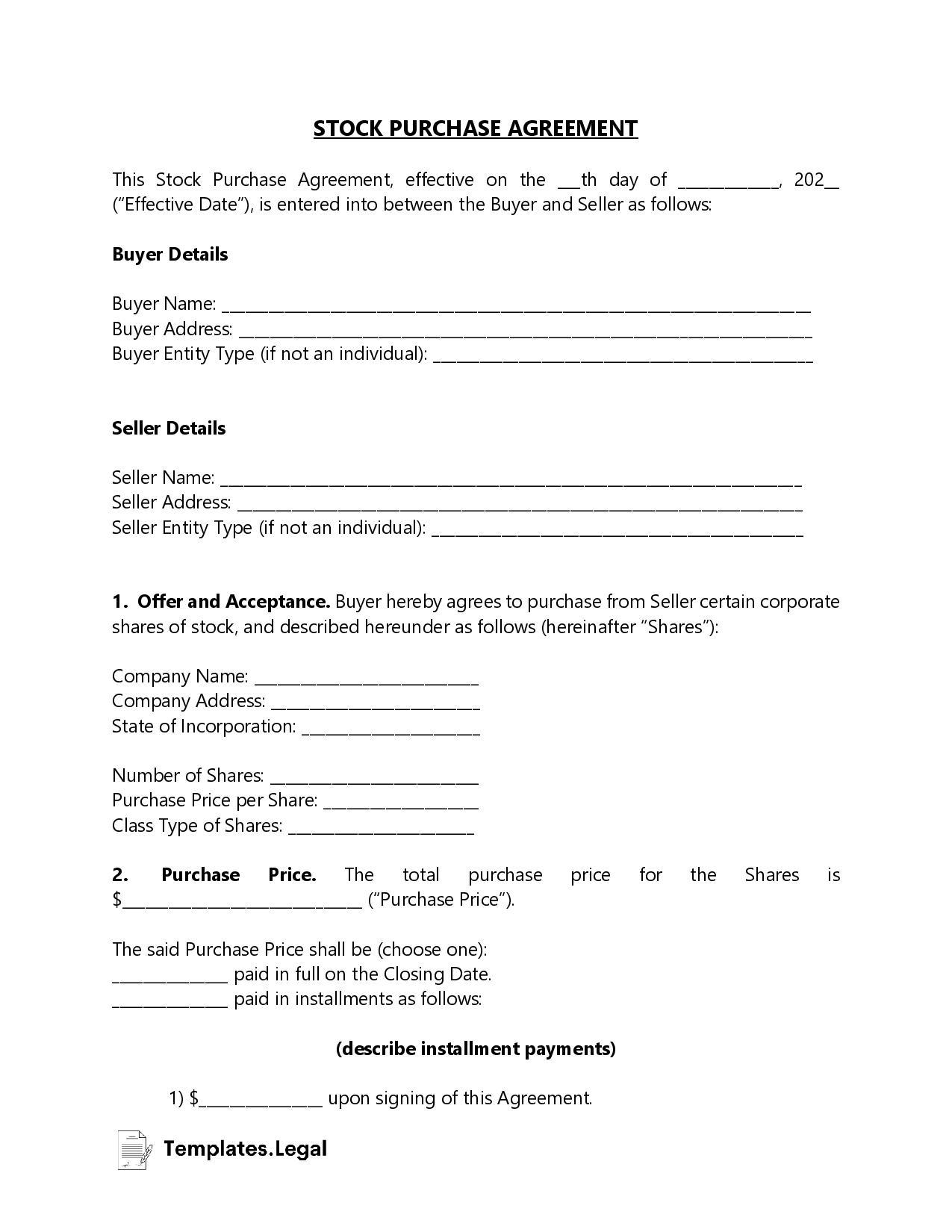 This document is necessary to avoid other legal issues down the road. Therefore having a professional is recommended to guide you through this process.
Frequently Asked Questions
Here, we'll tackle some of the frequently asked questions about Arkansas purchase agreements.