Delaware Purchase Agreement Templates
Are you thinking of moving to Delaware or purchasing property in that state? Then you've come to the right place. Here, we'll talk about what a Delaware purchase agreement is and what each different type entails. Keep reading to discover more about these specific Delaware purchase contracts and what form fits your needs.
Delaware Real Estate Purchase Agreement
A Delaware real estate purchase agreement is the contract for a property sale arranged by the seller and buyer. The Delaware real estate form details the terms and conditions. Once both parties agree on the terms, such as the price, financing options, closing details, and the property condition, they can sign, and the contract from that point on will be unwavering.
The seller must complete a state-mandated disclosure form, providing it to the buyer before they consent to the Delaware home purchase agreement.  
Delaware Business Purchase Agreement
A Delaware business purchase agreement defines the commercial real estate transaction between parties. These transactions can be complex, so it's best to hire a broker or attorney to walk you through the process for the sale to succeed.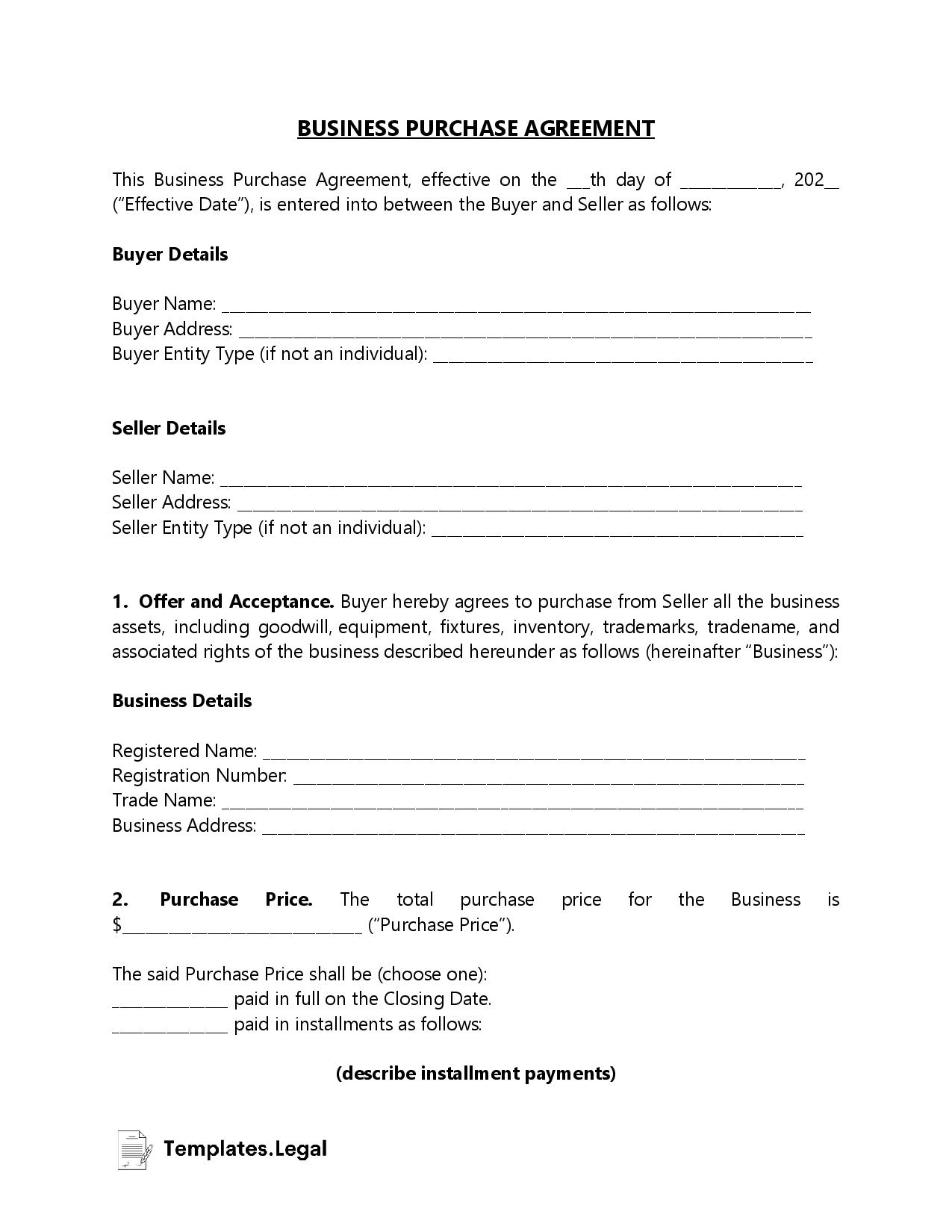 The completed documentation details the rights, obligations, and liabilities of both parties. The buyer is made aware of the price and ensures earnest money, inquiring about financing requirements. The closing and possession must meet application deadlines.
Delaware Asset Purchase Agreement
A Delaware asset purchase agreement is a legal written document that verifies the purchase of a business asset. Since this process heavily focuses on legality, it's advisable to hire a professional to help you draft this agreement so you won't run into issues later.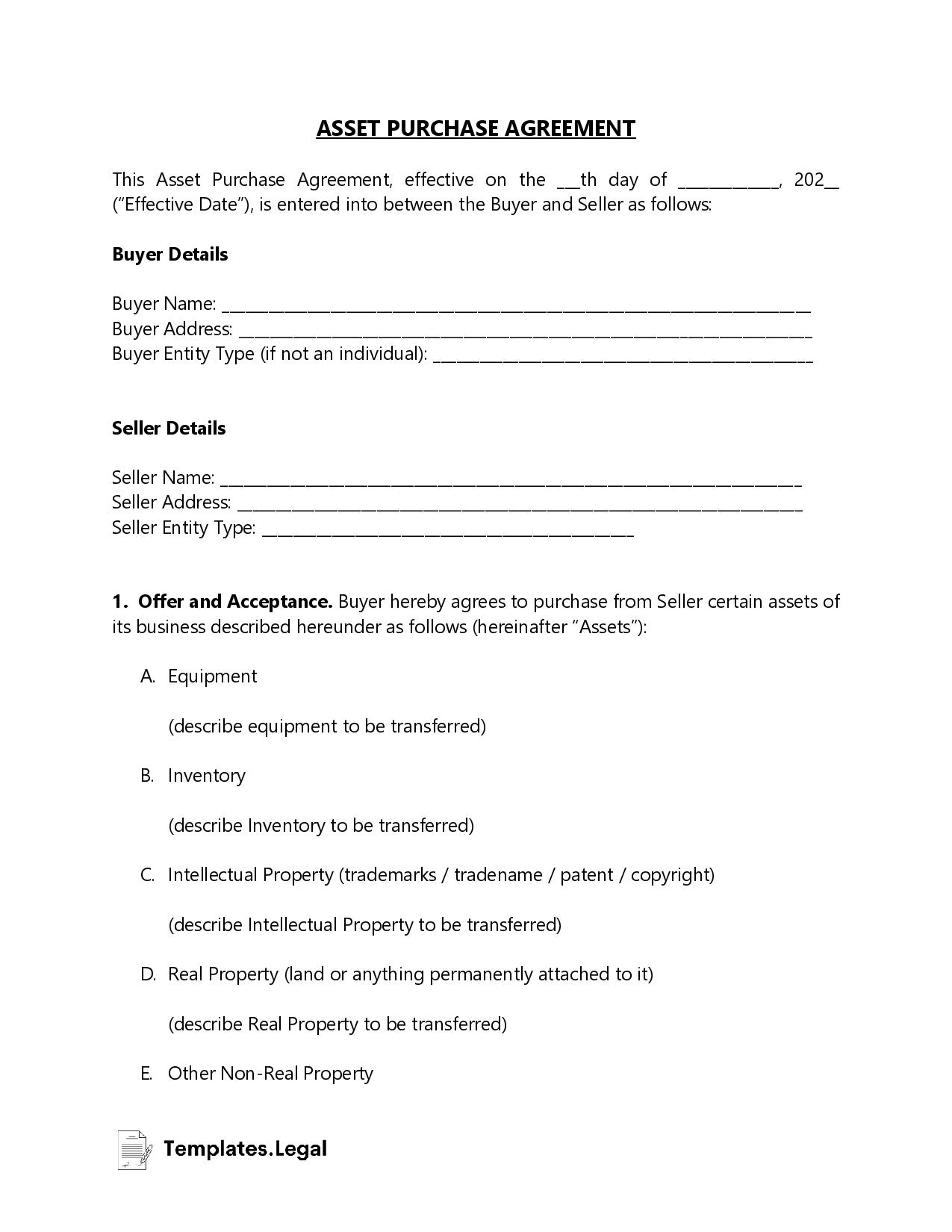 The buyer purchases the asset alongside the liabilities and other assets of the company, meaning you will gain rewards and risks by investing in one of the major industries, including aerospace, bioscience, and healthcare.
Delaware Land Purchase Agreement
A Delaware land purchase agreement describes the terms of a land purchase between two or more parties. The buyer and seller use this contract to formalize the purchase details, such as the sale, price, and land's legality. The seller uses this document to make a formal offer on the land, and after receiving the proposed offer from the buyer, they can accept or decline. After reaching an agreement, they sign and execute the closing steps.
Delaware Stock Purchase Agreement
A Delaware stock purchase agreement will list the number of shares purchased and at what price. You have the option to place purchase prices on sold stock. Delaware corporation founders can use this agreement whenever they trade stocks to follow legality and organization.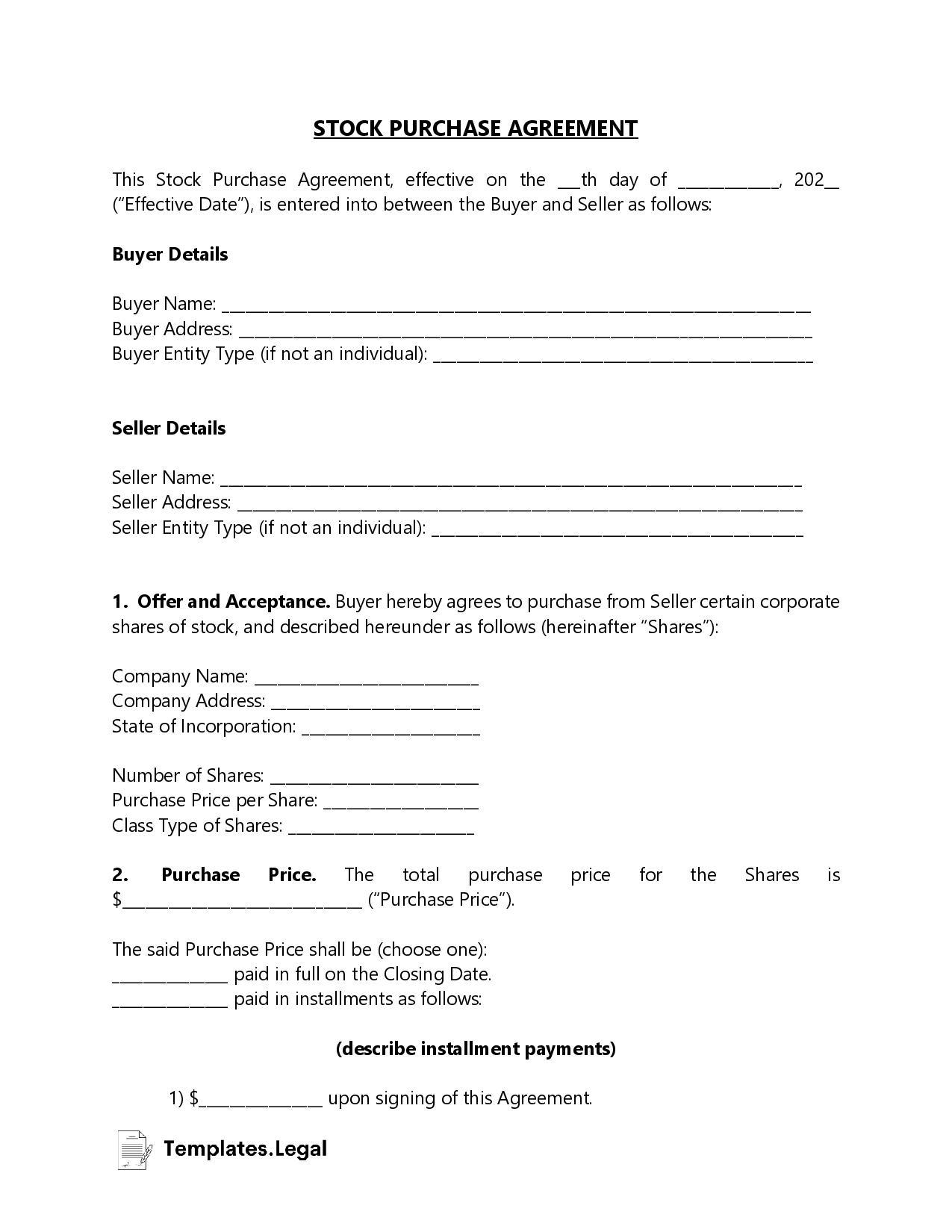 Frequently Asked Questions
This final section will break down some common inquiries about Delaware purchase agreements and provide answers to help guide you through writing your agreement.