Illinois Purchase Agreement Templates
If you're purchasing real estate, a business, assets, land, or stocks, you might wonder how to write purchase agreements for these things in Illinois. We'll show you how to write these different purchase agreements in this article.
Illinois Real Estate Purchase Agreement
The broker, agent, or realtor helps them negotiate the terms of the agreement, including terms and conditions such as pricing, financing, closing terms, inspections and surveys, property conditions, and other contingencies and constraints.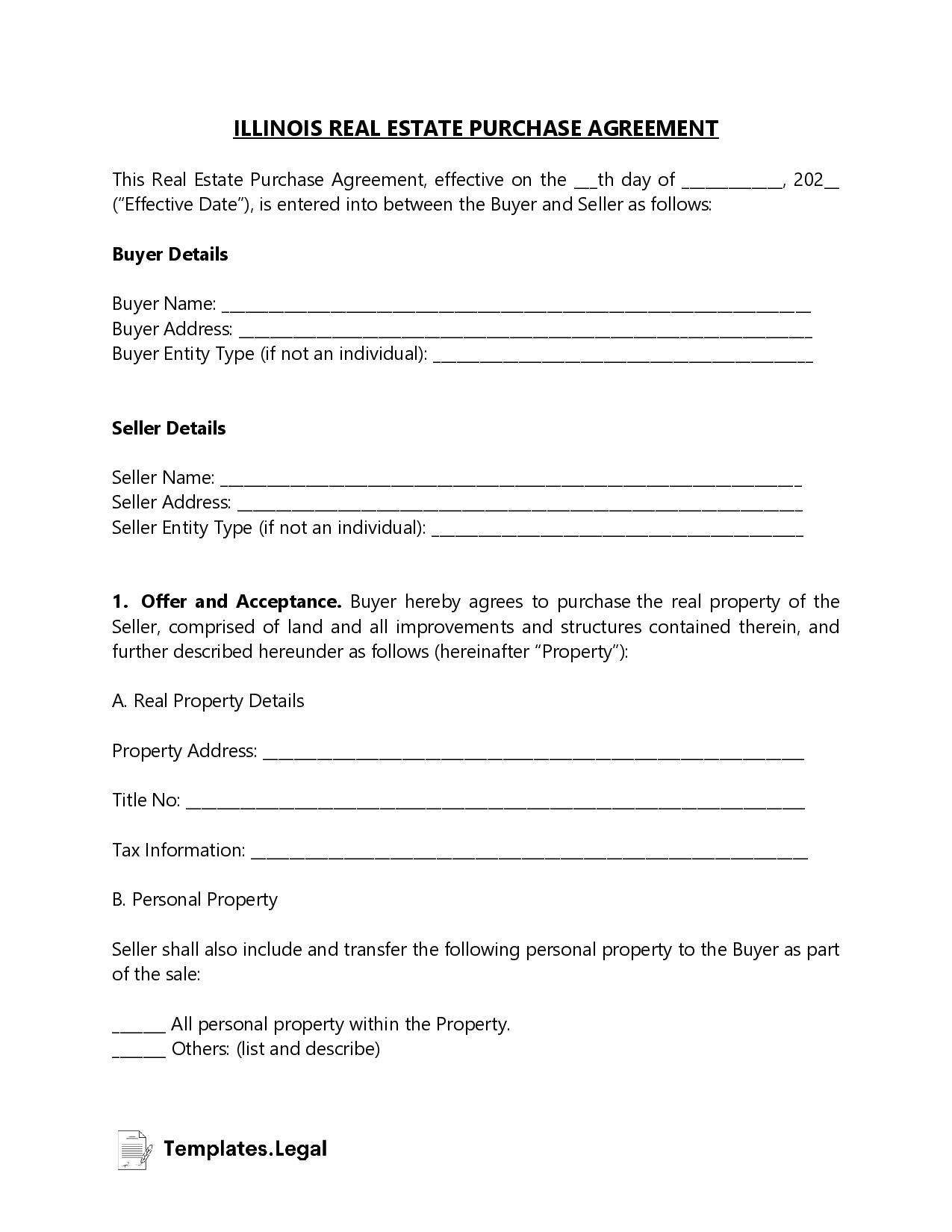 Both the buyer and seller need to complete the necessary inspections of the dwelling before they sign the purchase agreement. Required disclosures include:
Unsafe conditions

Environmental Healthfulness
The only exceptions are in the case of a divorce settlement, foreclosure, bankruptcy, estate, or gift to a close member of the family.
Illinois Business Purchase Agreement
If the company has operated as a corporation, stock sales often provide the seller with a tax benefit. Buyers usually prefer to buy the business's assets to avoid taxes. However, sometimes, the transfer of some assets will require purchasing the company.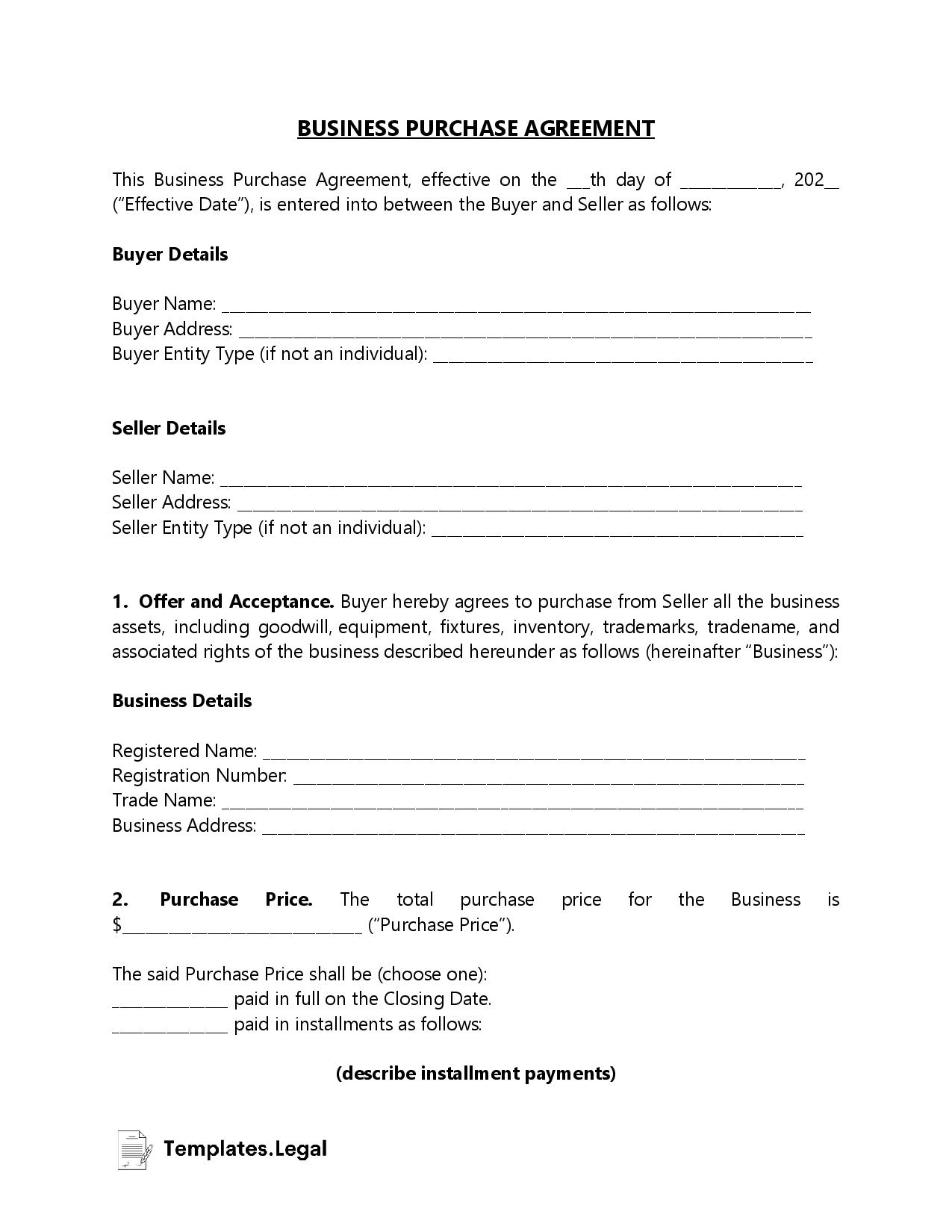 The seller, purchaser, or transferee must complete Form CBS-1, Notice of Sale, Purchase, or Transfer of Business Assets if they sell or transfer a significant part of the stock or goods they sell, the furniture or fixtures, the machinery, and equipment or the real property of the business.
The Illinois Department of Revenue must receive the form no later than ten days before the sale date, or it will not be processed.
Illinois Asset Purchase Agreement
Asset purchase agreements identify the liabilities the buyer is willing to accept. After the asset sale, the entity is still owned by its previous owners.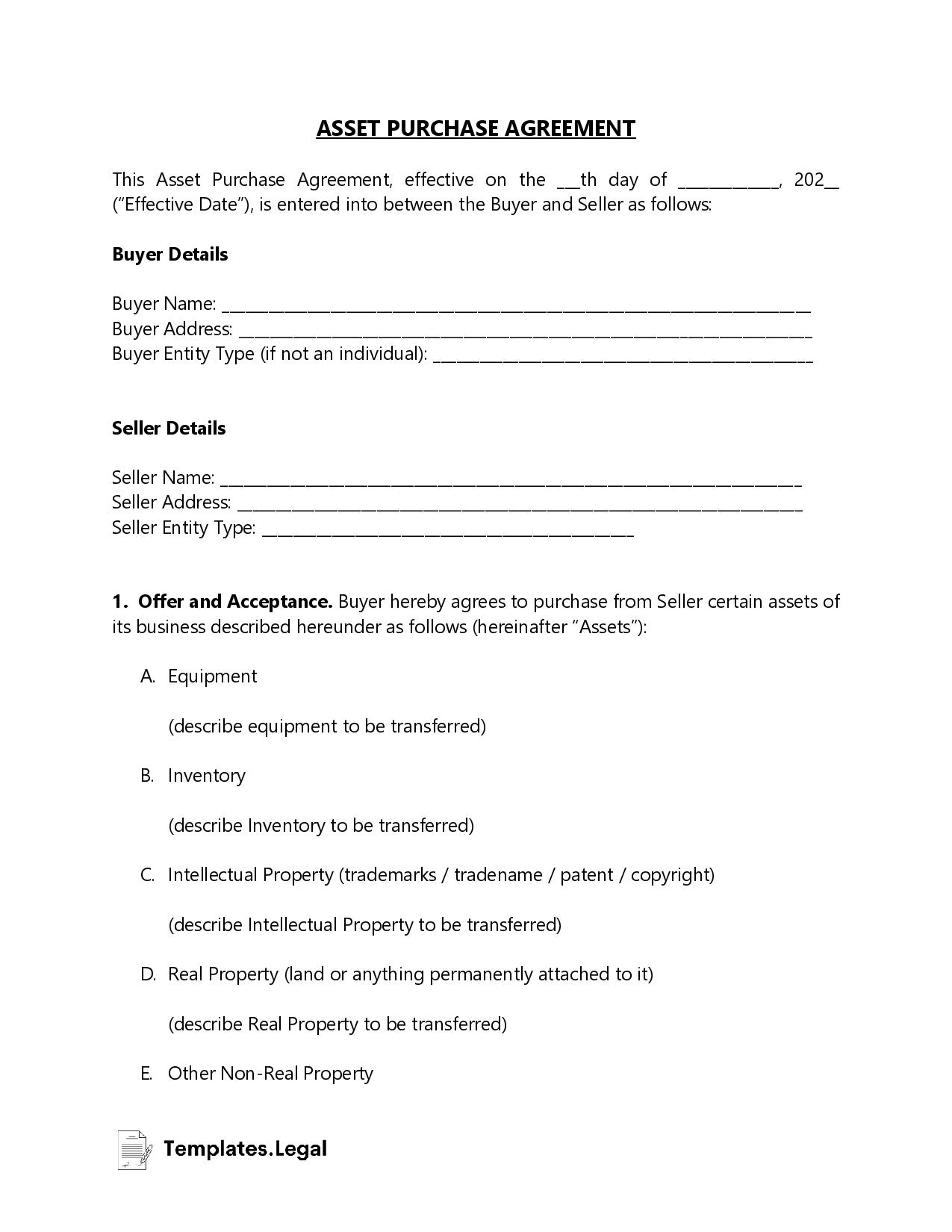 In addition to the sale proceeds, the seller may have retained assets, such as bank accounts and accounts receivable, and remain liable for obligations the buyer didn't explicitly assume.
Illinois Land Purchase Agreement
An Illinois land contract documents the binding terms of purchasing and selling vacant land between two parties. Both the seller and the buyer must draft the agreement with information about the land's legal descriptors and the agreed-upon purchase price.
Once they've come to mutual terms, the parties must schedule a closing date to execute the contract and transfer any funds due. They must finalize an agreement before the seller signs the deed.
Illinois Stock Purchase Agreement
Stock purchase agreements differ from asset purchase agreements because the company merely sells shares to raise money. The stock purchase agreement lists several things:
Company name
Buyer's name
Share price
Sold shares.
Place and time of transaction.
Buyer and seller warranties.
Benefits and bonuses for employees.
Unexpected costs covered by an indemnification contract.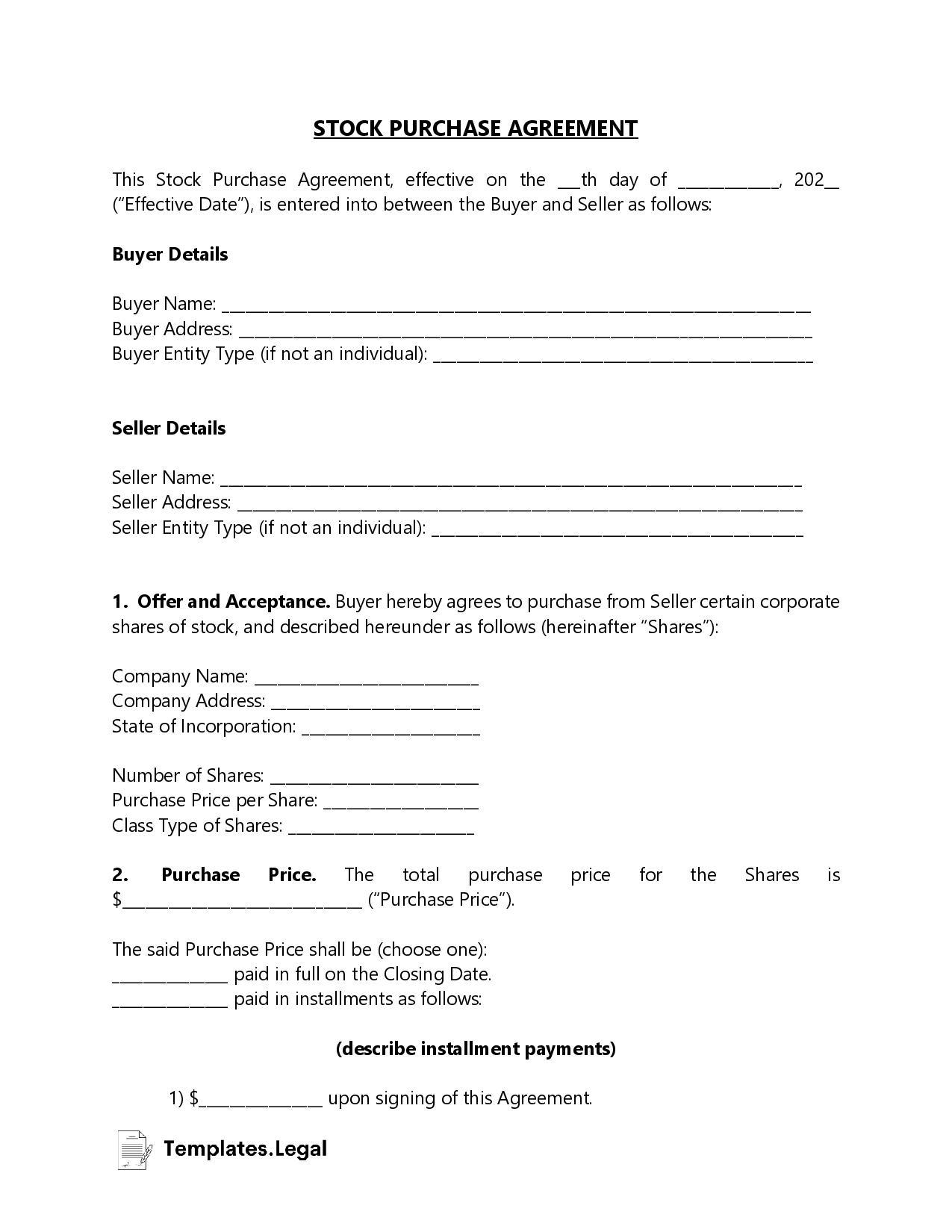 FAQ
Here are some frequently asked questions about purchase agreements in Illinois.
Conclusion
That's what you need to know about writing Illinois purchase agreements. When you're writing one or sitting down with a lawyer so they can write one, make sure you know all the information needed for it.