Louisiana Purchase Agreement Templates
A Louisiana purchase agreement is a legally binding contract between a buyer and a seller that outlines the terms and conditions of the sale. It's not a binding contract until both parties have signed.
You would usually only use one for deals over $500, but it works for smaller amounts. You can use it for many different kinds of goods, and it's helpful for complex transactions that may, for example, involve the delivery of goods or not-so-simple payment terms.
You can find templates for them online, draft your own, or have a lawyer do it. Well-crafted agreements help both parties avoid misunderstandings by clearly stating what to expect. It's a good idea to have a lawyer review the contract before signing, too.
Any Louisiana purchase contract works out the terms and conditions in great detail.
Louisiana Real Estate Purchase Agreement
There are two different types of Louisiana real estate form: one for residential and one for commercial property. They both establish the terms and conditions of the transaction, but a Louisiana commercial agreement is more complicated than a Louisiana home purchase agreement.
The seller can negotiate the price by contesting the purchase offer until they reach an agreement.
In Louisiana, the law requires that the seller provide the buyer with a residential property disclosure that details the condition of the residence as well.
Louisiana Business Purchase Agreement
The Louisiana business agreement is a legal document that transfers ownership of a business from a seller to a buyer. You can use it to buy or sell any business.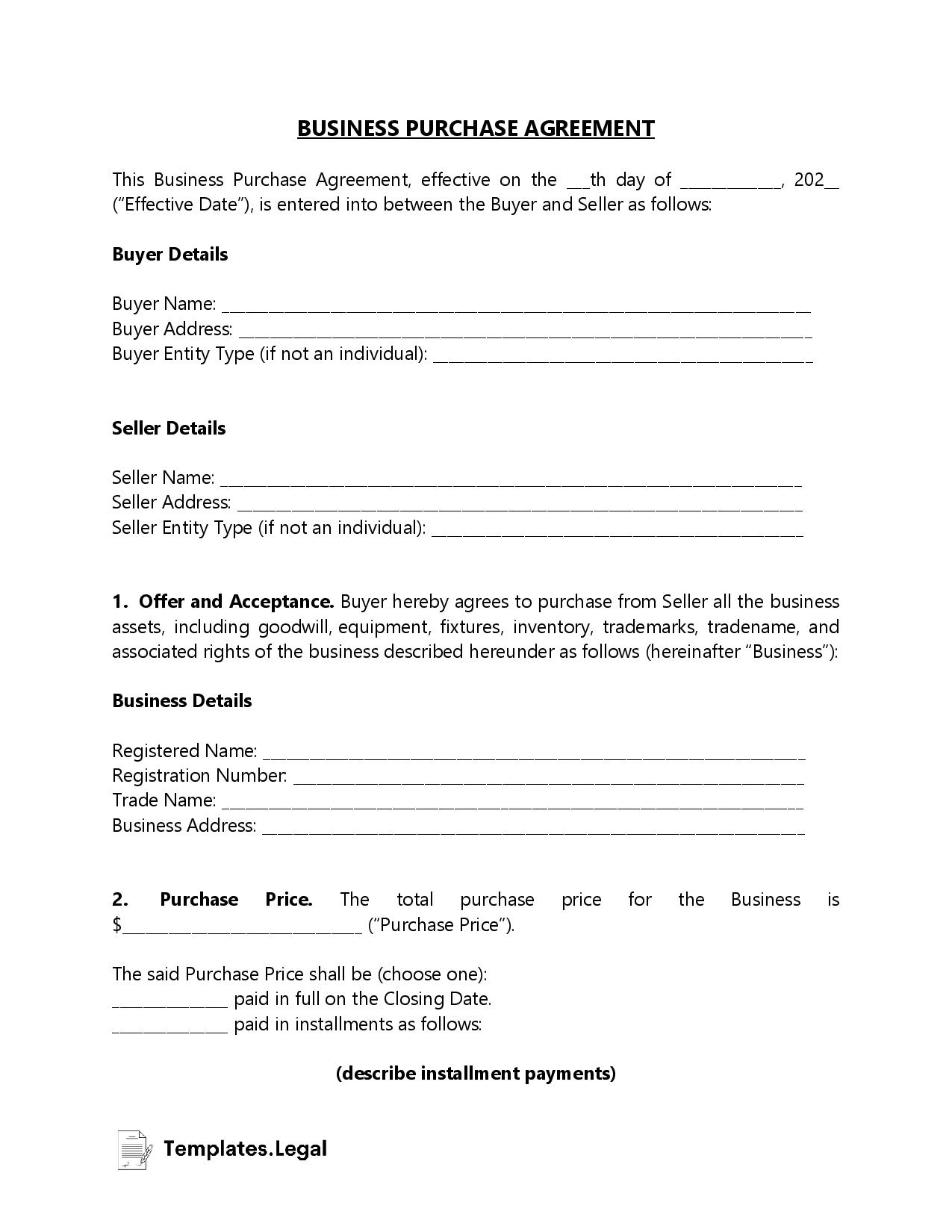 Louisiana Asset Purchase Agreement
A Louisiana asset purchase form applies when someone wants to buy or sell parts of a business. This could include anything like products, clients, contracts, or trademarks.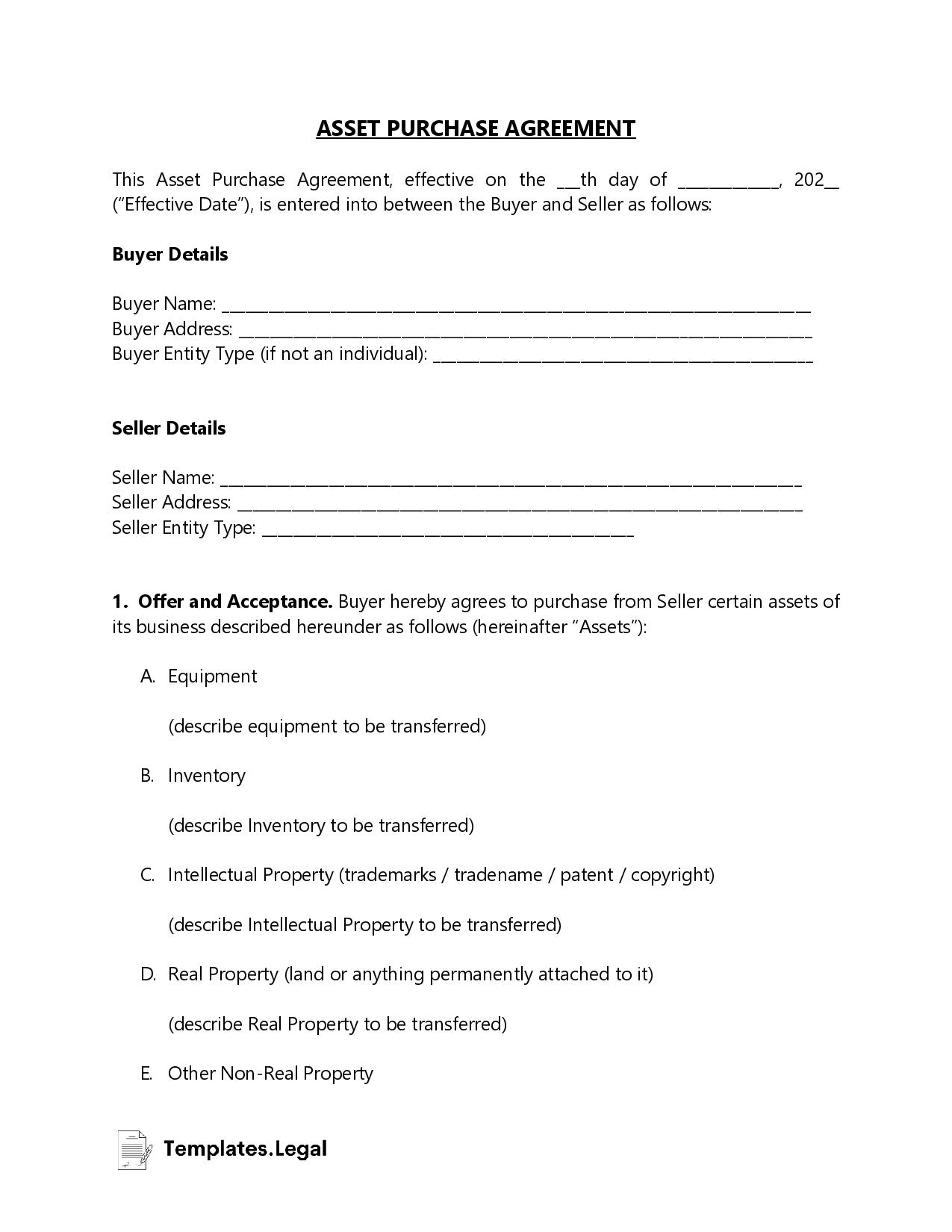 The term asset does not include cash, bank balances, securities, or accounts receivable. This agreement operates similarly to a business purchase agreement but focuses on defining the assets being transferred and legal matters like liabilities and taxes.
Louisiana Land Purchase Agreement
A Louisiana land purchase contract records the agreed-upon stipulations of the buyer and seller. It lists everything from the purchase price to a description of the land to the closing date.
Per the LA Civ Code 3346, you have to file the deed with the Clerk of Courts Office in the jurisdiction of the property.
Louisiana Stock Purchase Agreement
Unlike the asset agreement, the Louisiana stock purchase form allows you to buy or sell a percentage of the entire business, but still not the actual business.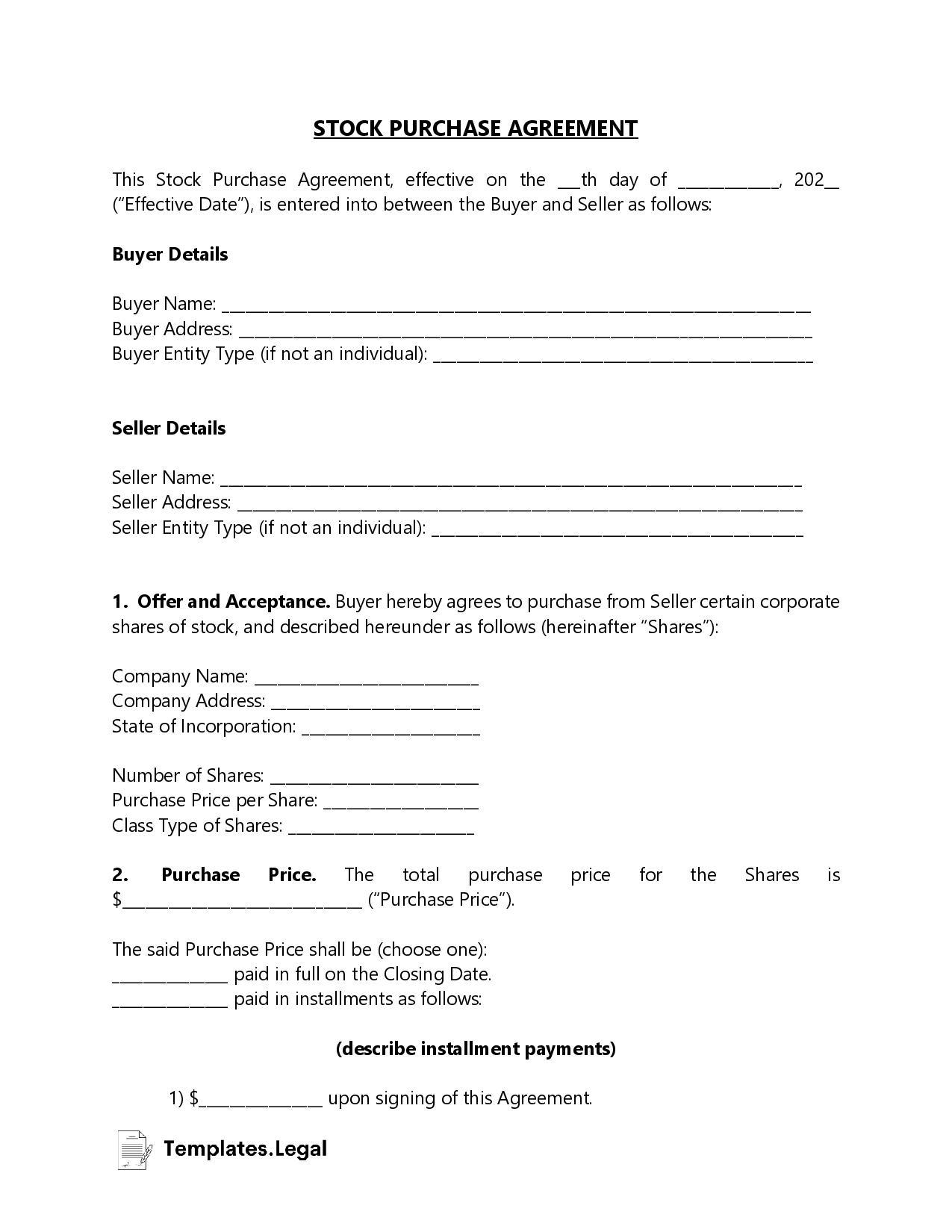 Like the other agreements, the stock agreement sets up the relationship between buyers and sellers so having a detailed one will help avoid legal disputes.
Frequently Asked Questions
Keep reading to find more answers about these legal documents.