Michigan Purchase Agreement Templates
The document that a buyer and seller sign when exchanging property is a Michigan purchase agreement. As soon as the seller receives the Michigan real estate form from the buyer's agent, the two parties start negotiating the details of the agreement. The Michigan purchase form should include several necessary details about the property and the price.
Once the seller receives the Michigan purchase contract, the seller has to respond within a set time. The seller can accept the offer, respond with a counteroffer, or ignore the offer altogether. If the seller does not respond or the buyer changes their mind, the Michigan real estate agreement expires.
Michigan real estate law includes a standard form for Michigan purchase documents. This contract is an agreement to purchase a property for an agreed-upon price. The purchase agreement includes a closing date, details about non-refundable earnest money, and inspection periods. In Michigan, the buyer is responsible for arranging inspections.
The Michigan purchase form becomes valid when both parties sign it with witnesses signing at the same time. The property must not have any tax or legal issues, and the sale must not involve any discriminatory practices. The Michigan home purchase agreement needs to include title insurance and meet zoning requirements.
Michigan Real Estate Purchase Agreement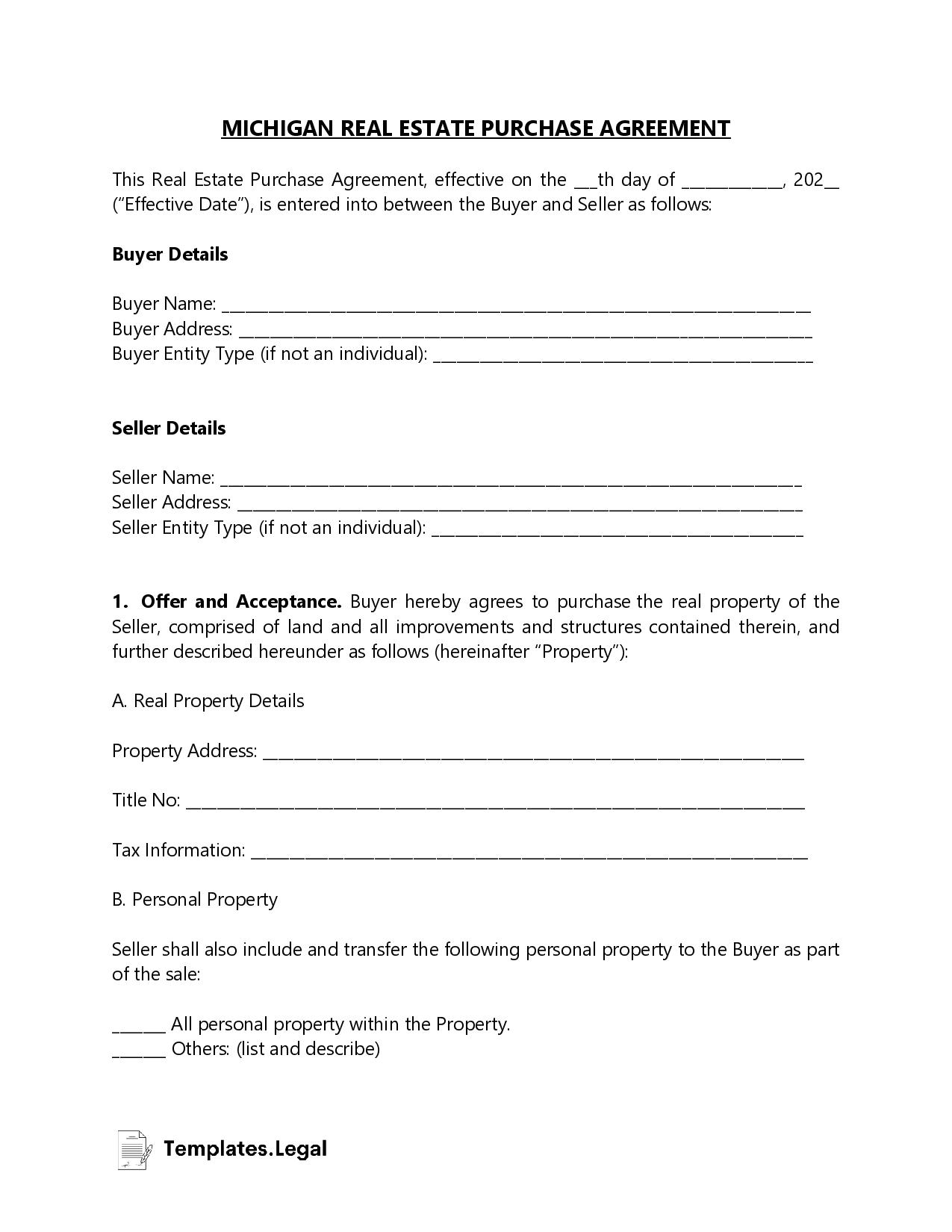 When buying and selling real estate in Michigan, the parties need to have the correct form with accurate information. The Michigan purchase document is available online through the State of Michigan, and it should be sent to the name and address at the bottom of the form.
Michigan Business Purchase Agreement
Before exchanging businesses, parties should sign a Michigan business purchase contract with extensive details about what is exchanging hands.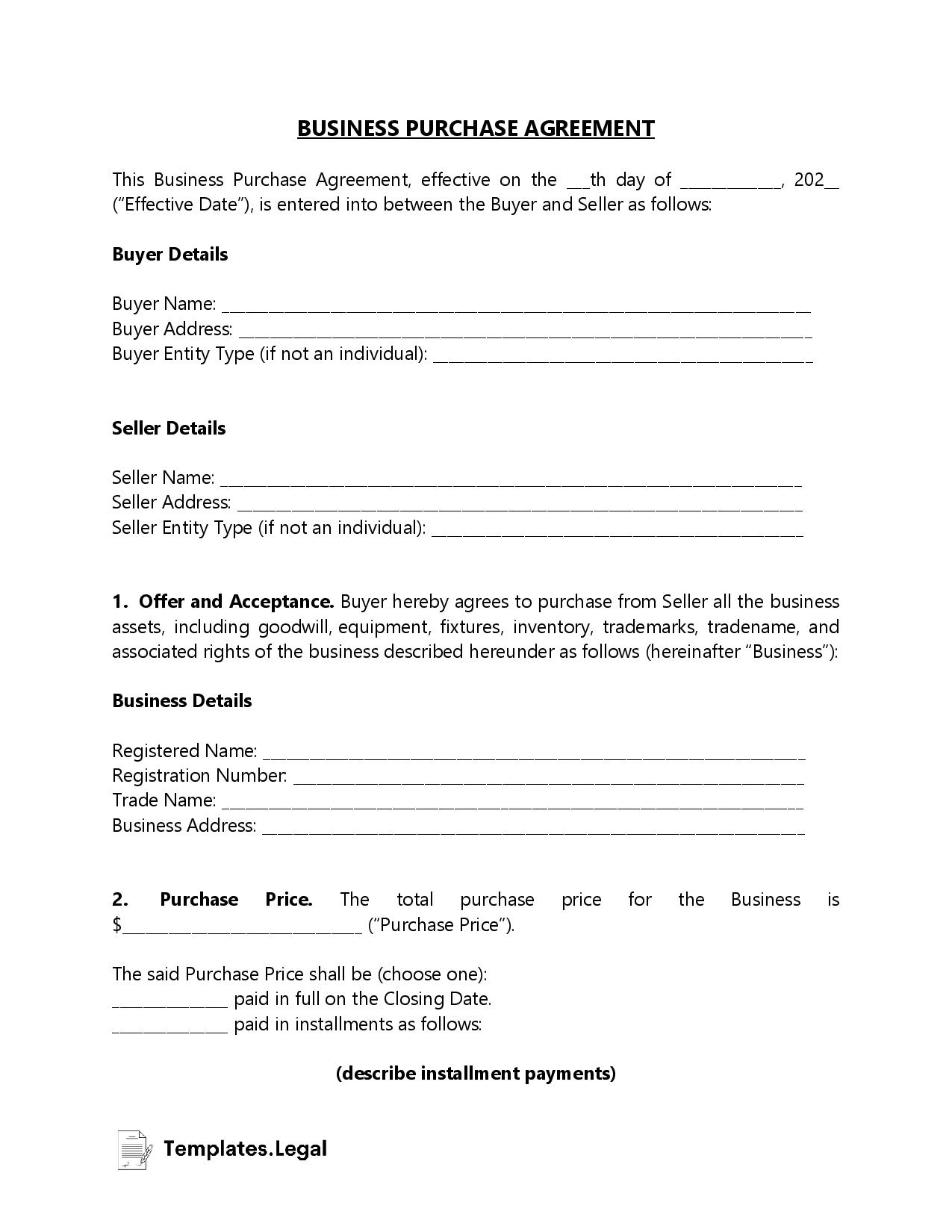 Michigan Asset Purchase Agreement
In Michigan, people exchanging assets should complete a Michigan asset purchase contract. This document helps parties avoid lawsuits for misinformation about exchanged assets.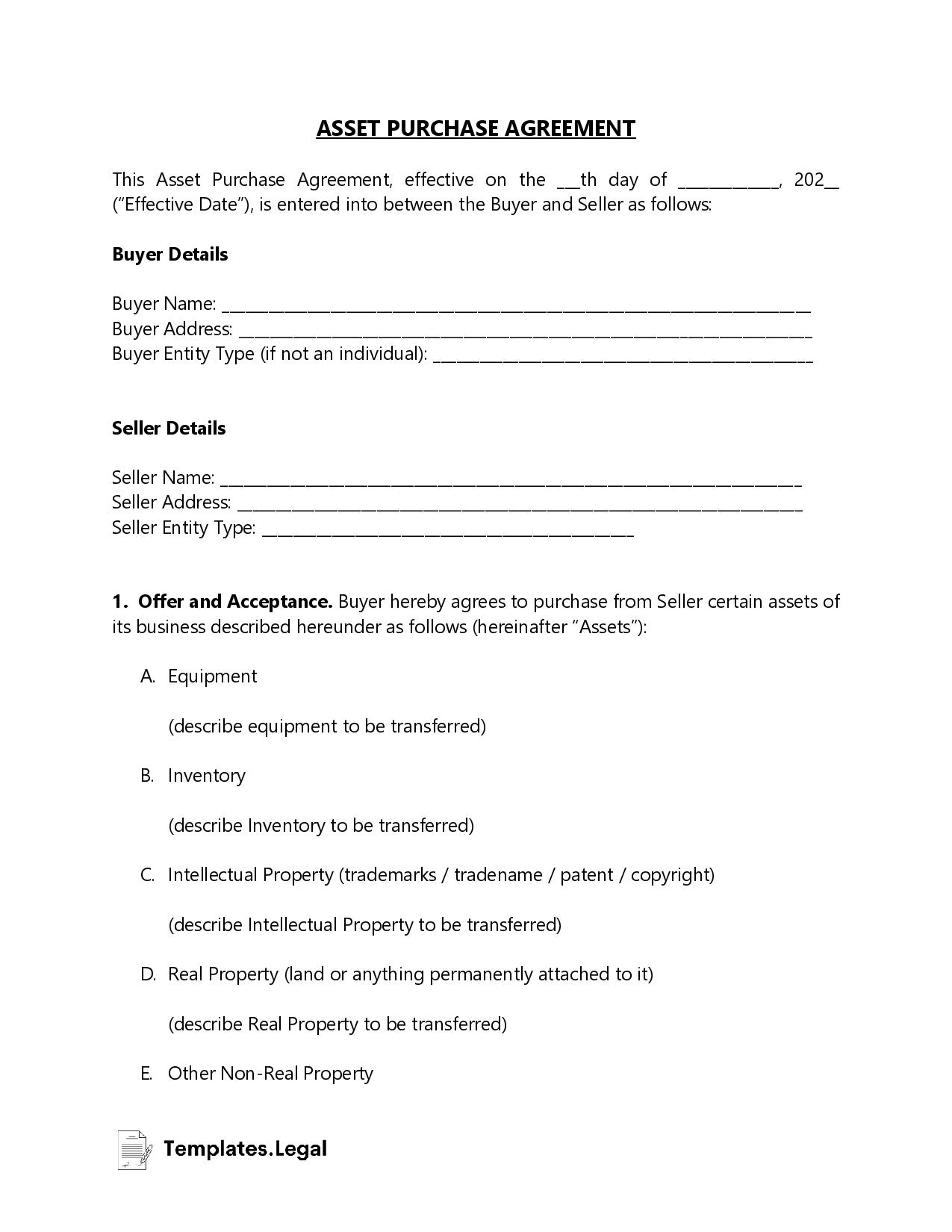 Michigan Land Purchase Agreement
Land purchases in Michigan also need legally valid Michigan land purchase forms. These documents should have the buyer's and seller's names, the address of the land, and disclosures about it.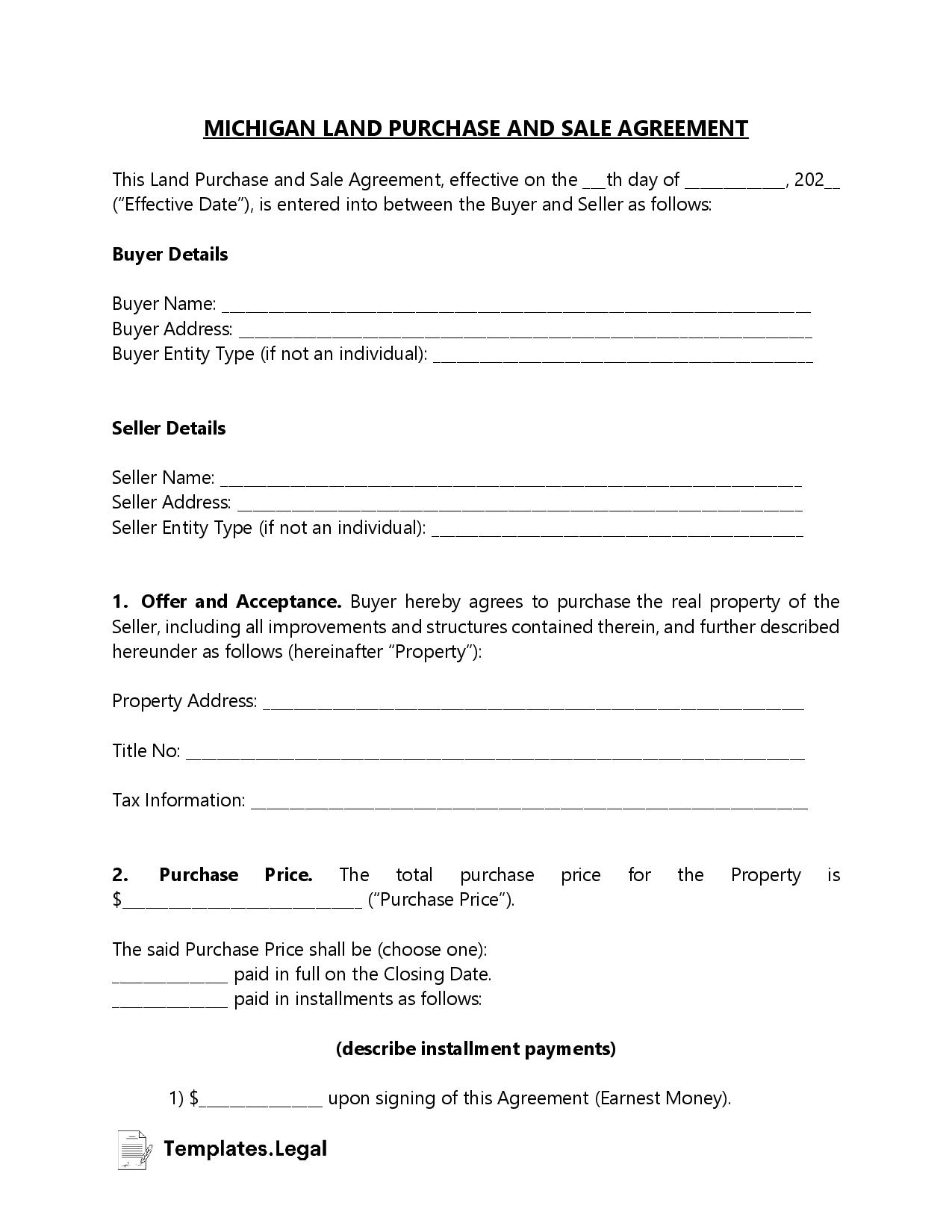 Michigan Stock Purchase Agreement
Both parties should sign all Michigan stock purchase forms. The process will be similar for any document of this type.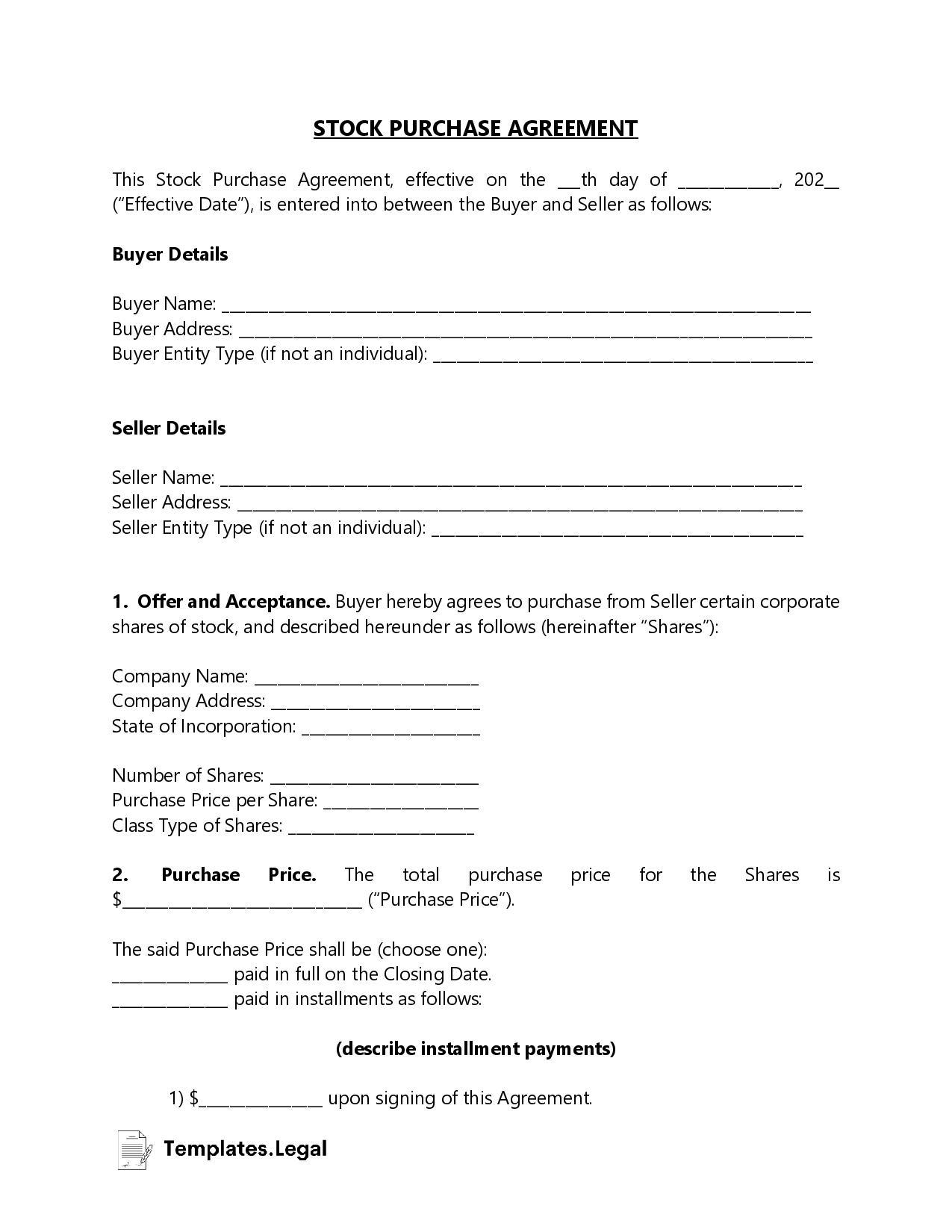 Frequently Asked Questions
Check out the FAQs below if you still need help with these forms.