New Jersey Purchase Agreement Templates
A New Jersey purchase agreement is a binding agreement between two parties. It indicates the agreed-upon trade of property for monetary exchange. Purchase agreements are mutually beneficial and legally protect both the buyer and seller.
The details within a legally binding agreement should be clear to both parties signing, before or closing, the New Jersey purchase contract. Continue reading for more information on the details of these significant, legal agreements.
New Jersey Real Estate Purchase Agreement
These contracts outline an agreed-upon transaction of dwelling property from the seller to the buyer. New Jersey Licensed real estate agents will create a New Jersey purchase contract for their client, whether their client is the seller or the buyer.
New Jersey Business Purchase Agreement
These agreements are similar to real estate agreements – but they are a lot more intricate. Due to the complexities of New Jersey business law, it's important to use an attorney for this type of transaction.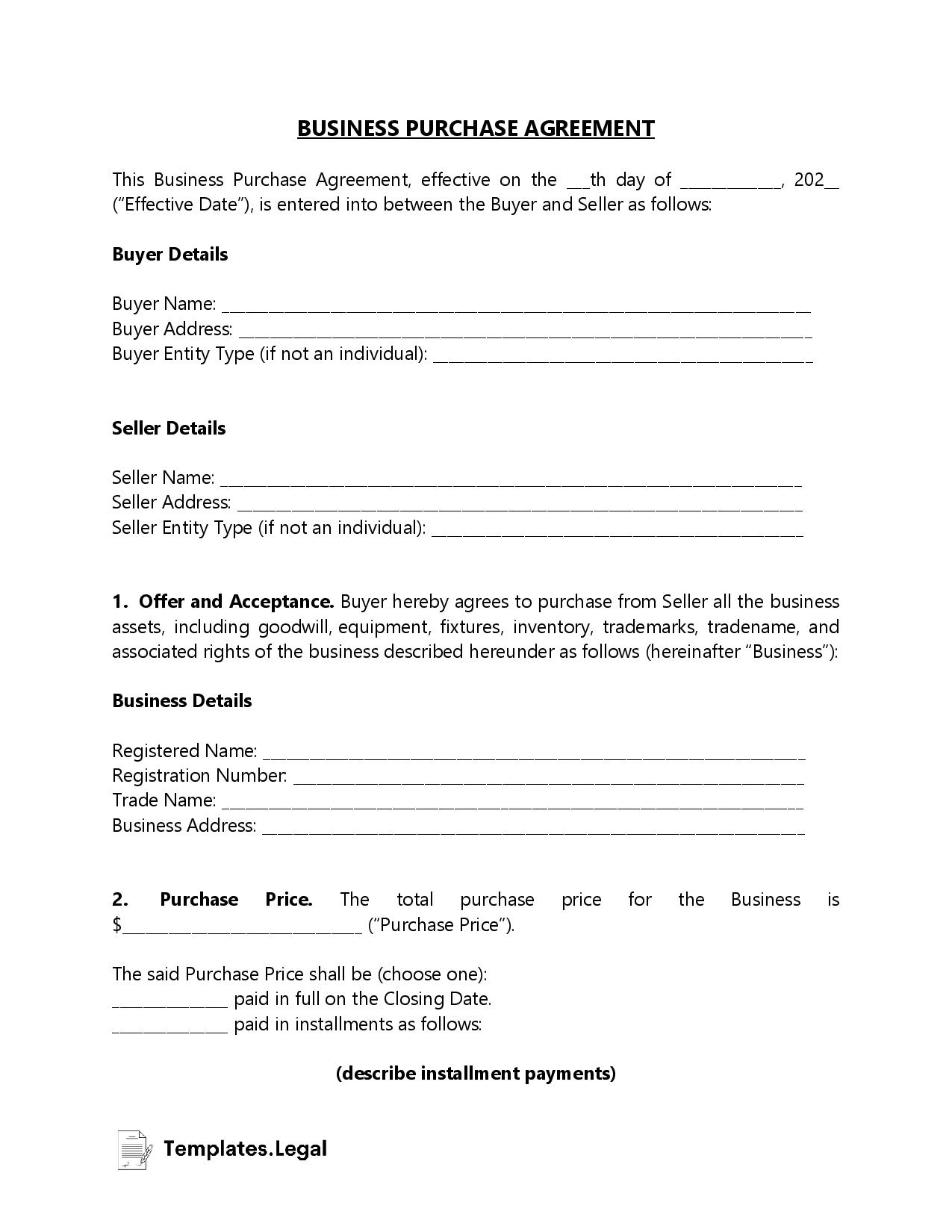 Business sales contracts deal with things real estate agreements do not, such as:
Environmental liabilities
Assumption of liabilities
Possible franchise details
Many other aspects that are specific to the specifics of the business
New Jersey Asset Purchase Agreement
An asset agreement is a legally binding contract outlining a transaction involving the transfer of possessive property that is not considered real estate, business, or stock. An example of this is the purchase of a vehicle.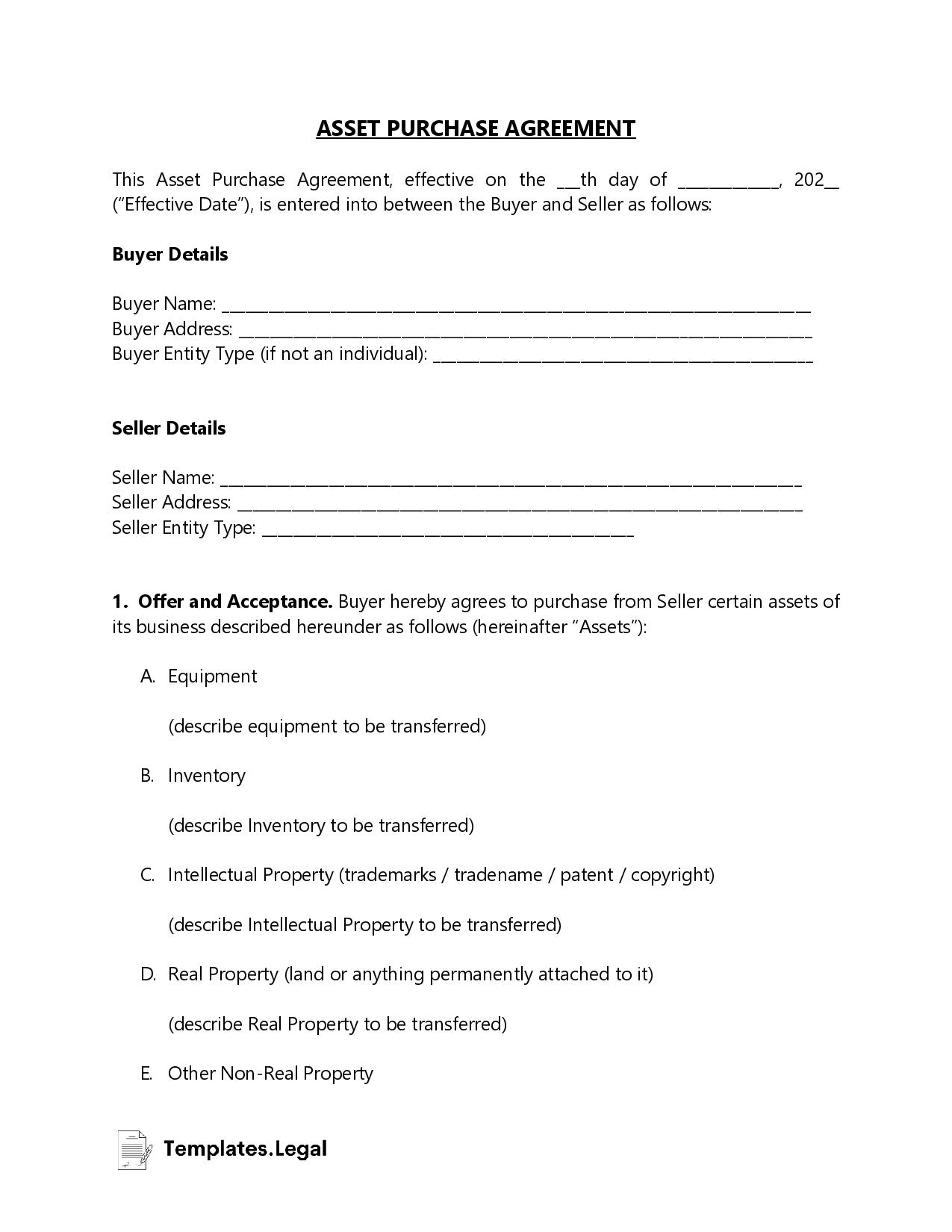 New Jersey Land Purchase Agreement
A land purchase agreement is a form of real estate transaction that does not include a dwelling. A realtor will also have the proper purchase agreement forms for this type of transaction.
New Jersey Stock Purchase Agreement
The sale of stocks in New Jersey should also be documented in a written agreement.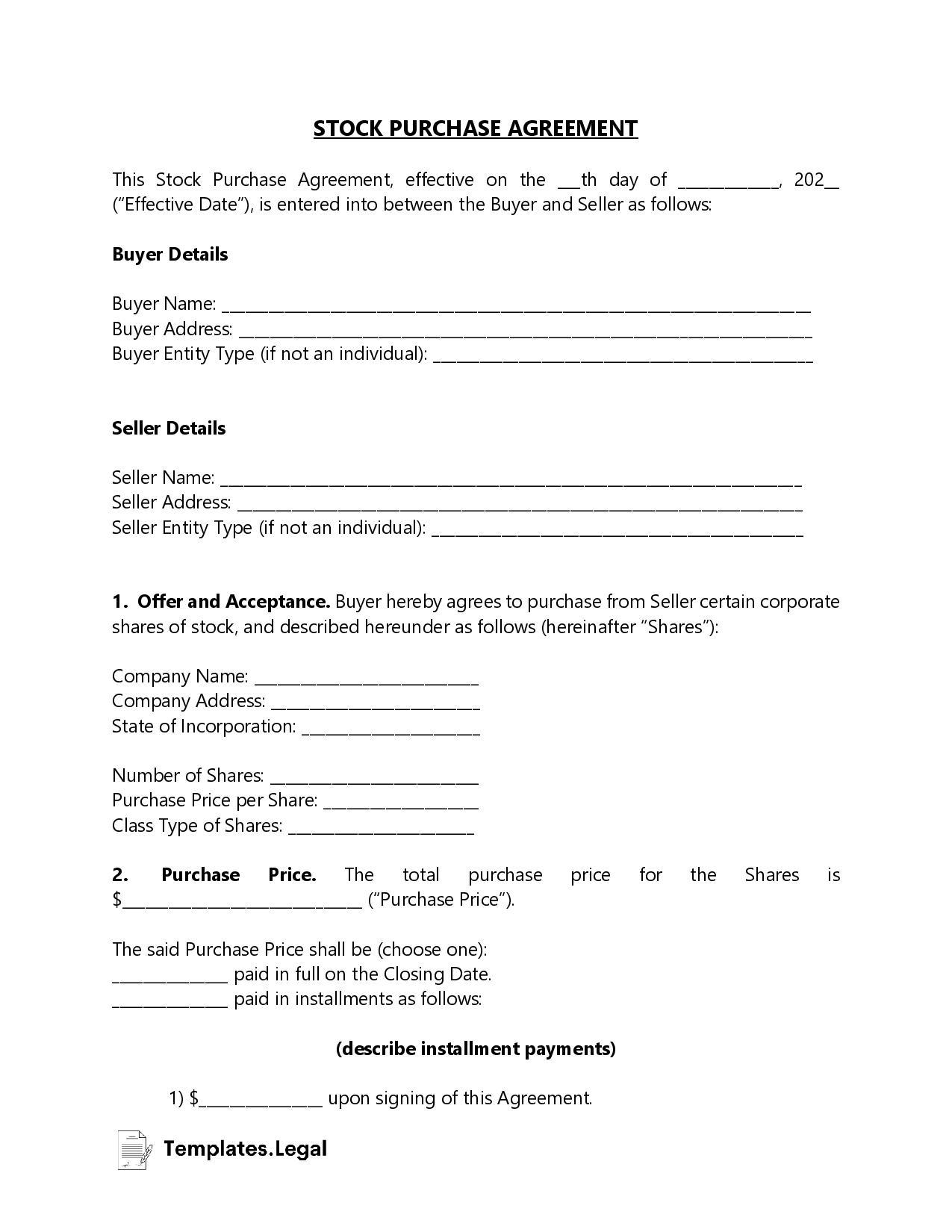 Applicable New Jersey State Laws
Every state has its own specific set of laws and regulations on purchase agreements. Here are some of New Jersey's noteworthy guidelines:
The contract comes into effect only after an offer has been made by the purchasing party and found acceptable by the seller.
Both parties must be giving something of value to the other party.
The New Jersey State Court System will only find a contract valid if consideration of the terms is deemed considered by both parties.
Verbal contracts are considered adequate in the State of New Jersey. But, use caution as these do not provide parties with any substantial agreement evidence.
It's useful if a contract includes an introduction, definition of terms used throughout the contract, a separate section that simplifies the terms of the contract, warranties, guarantees, and any other additional information that seems necessary for the specific agreement.
Written contracts must be signed by both parties to be considered a legal agreement.
It is highly recommended to hire an attorney to go over a contract before signing.
Q&A