South Dakota Purchase Agreement Templates
A South Dakota Purchase Agreement document is a written purchase contract that clearly outlines the terms of an agreement between a buyer and a seller of real property.
According to South Dakota codified law Title 43, Chapter 26 43-26-1, an agreement to sell real property binds the seller. A seller must complete a home purchase agreement before the contract is legally binding.
According to South Dakota codified law statute section 43 Chapter 1 – General Provisions And Classes Of Property, real property is divided into five classes: real estate, business, asset, land, and stock.
South Dakota Real Estate Purchase Agreement
South Dakota state codified law 43-4-38 requires that the seller must furnish to the buyer a completed copy of the disclosure statement before the buyer makes a written offer.
The seller must furnish a written amendment disclosing anything that changes the accuracy of the disclosure statement and must be delivered before the date of closing for the property or the date of possession.
Real Estate Purchase Agreement contracts cover the main terms of an agreement between a buyer and seller of property/real estate. These include:
Purchase price
Down payment
Financing terms (if applicable)
Disclosure statements
South Dakota Business Purchase Agreement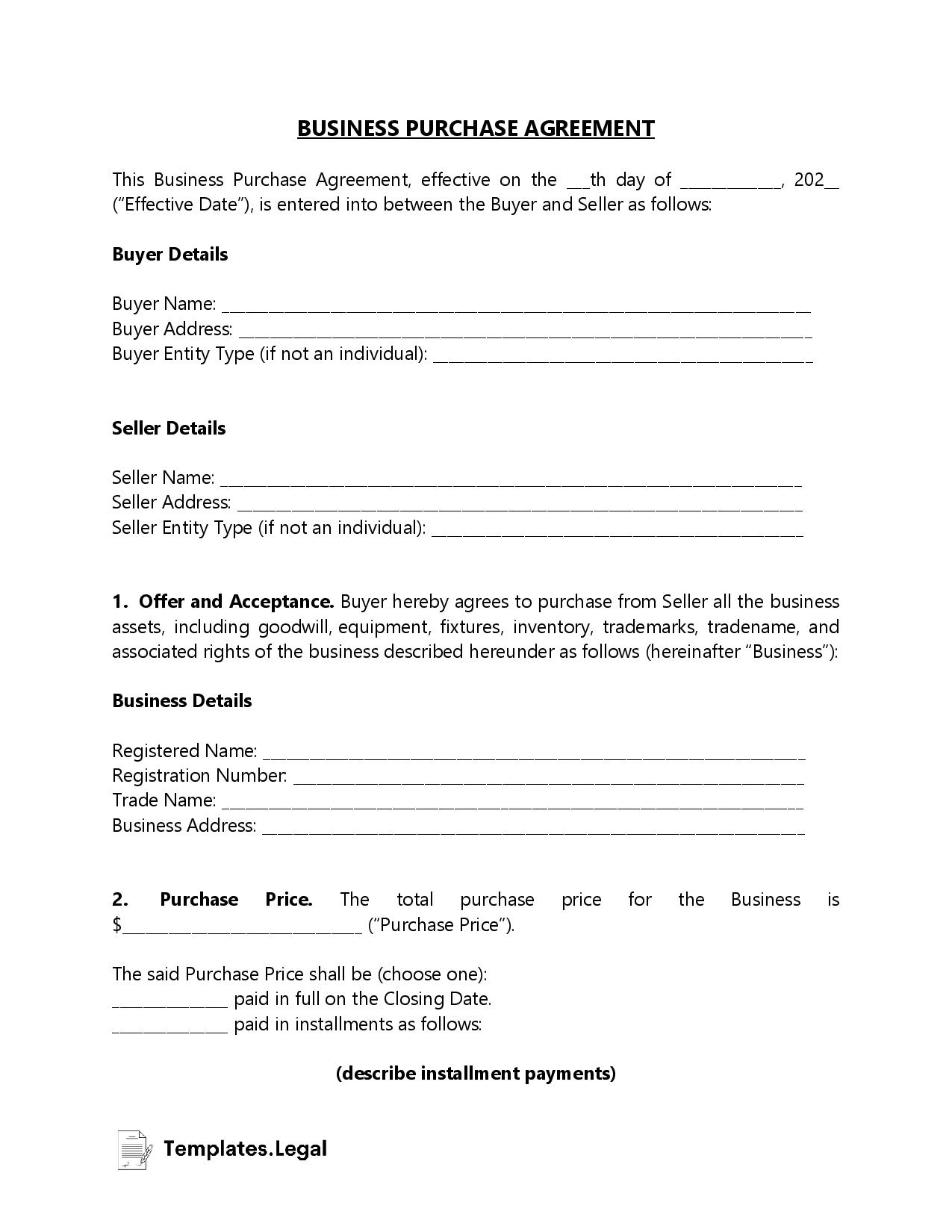 Business purchase agreements are written contracts that outline the terms and agreement of a transaction when a seller transfers an owned business to a buyer. These terms and agreements typically consist of:
Names of Buyer/Seller
Inclusion of purchase
Assets
Liabilities
Exclusions
Purchase price
Adjustments
Closing date
Conditions, representations, and warranties
Lastly, the business purchase agreement needs to be signed by both parties to be a legally binding document.
South Dakota Asset Purchase Agreement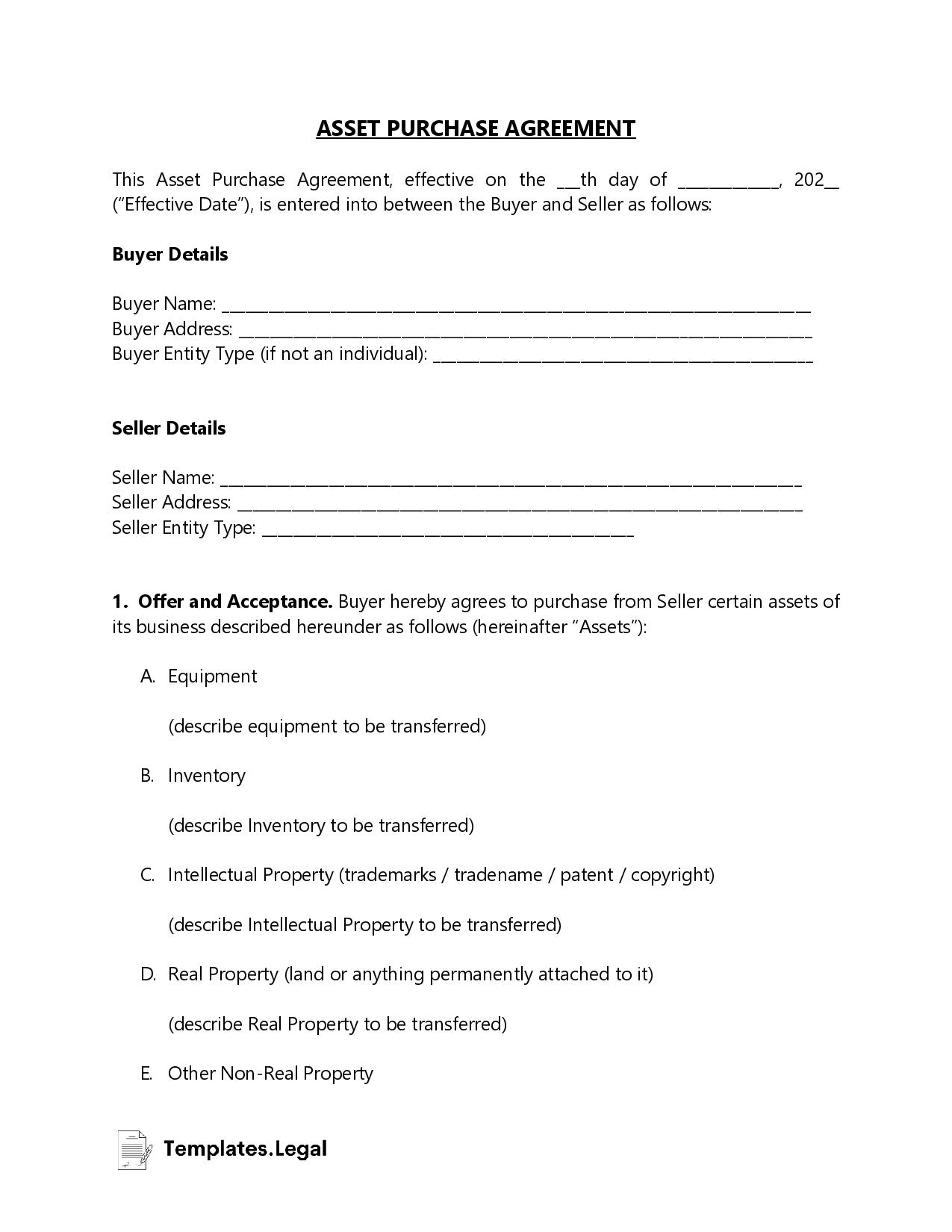 Asset purchase agreements in South Dakota cover the terms and agreement between a buyer and seller in an asset purchase transaction. These include:
Names of seller & buyer
Asset purchase
Contingency
Closing and Possession
Buyer's & Seller's Representations
South Dakota Land Purchase Agreement
Land Purchase Agreements typically contain the same information covered in real estate purchase agreements described above.
South Dakota Codified law 43-28-1 requires that all deeds be registered with the Register of Deeds in the county where the land is.
South Dakota Stock Purchase Agreement
A stock purchase agreement is a written contract that outlines a transaction between the buyer and a seller of the corporate stock. The seller may be an individual shareholder who holds stock from the corporation.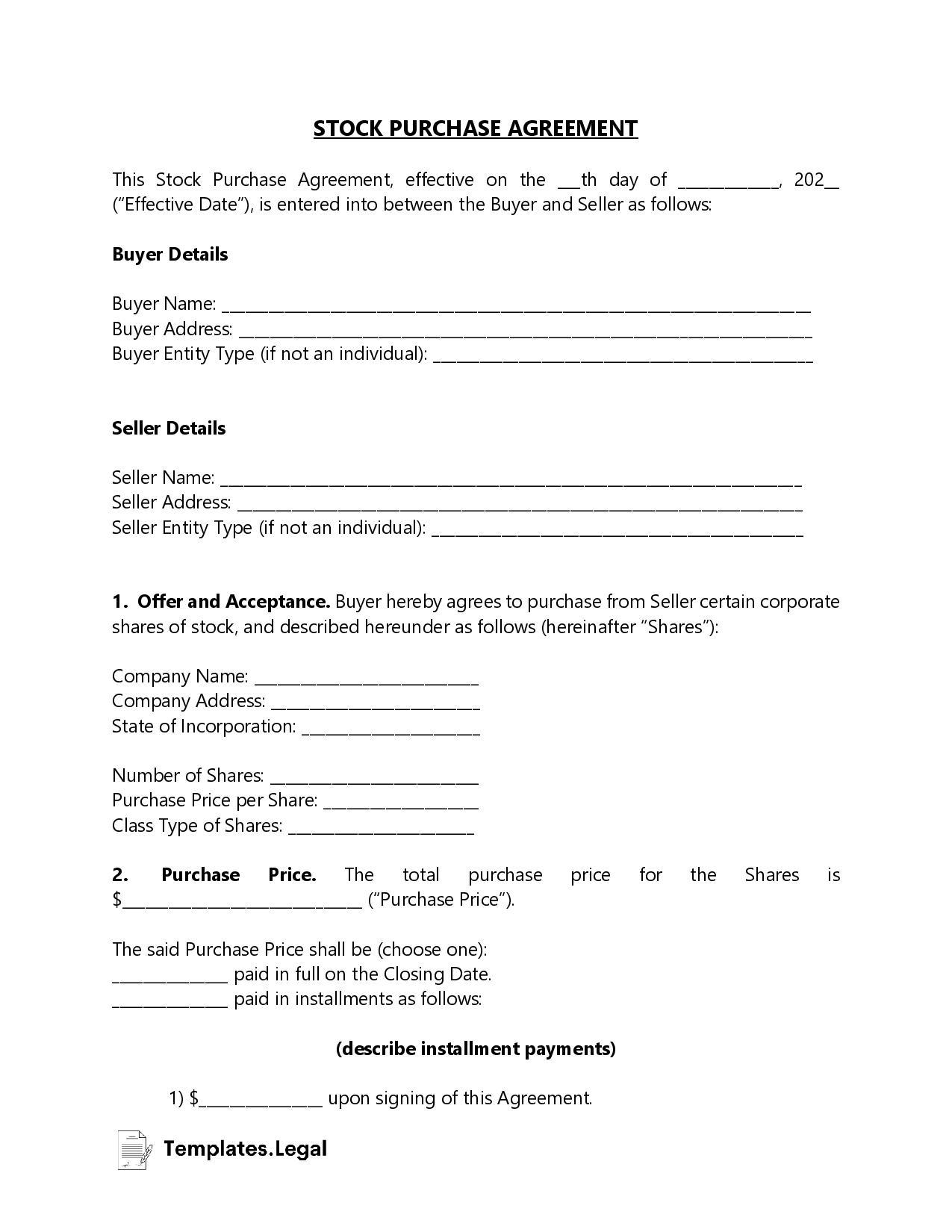 The document typically covers the main terms of the agreement and includes:
Number of stocks being purchased/ sold
Price of stock
Rights and responsibilities between Parties
A stock purchase agreement protects both parties from damages that may arise in a breach of the terms and agreement of the signed contract. Once the contract is signed, the stock transfers to the buyer, and the documents become legally binding.
Frequently Asked Questions (FAQ)