Texas Purchase Agreement Templates
In Texas, parties buying and selling a home or property need to have a Texas purchase agreement, such as a Texas home purchase agreement. This document includes details about:
The price of the property
The legal signatures
Other details about the sales
The Texas purchase contract is a legal document that requires both signatures to prove that the parties agree on the specifics of the purchase. As soon as the seller receives the document, they have limited time to agree to the situation or negotiate more.
Texas Real Estate Purchase Agreement
The Texas real estate purchase agreement needs signatures and dates from both parties. These signatures show when the negotiations started and when they finished. The Texas real estate form should include down payment information, earnest money details, and payment expectations. The document also needs to include covenants about items left on the property at closing.
Texas Business Purchase Agreement
Texas business purchase agreements should have a lawyer involved. Business contracts tend to have more legalese than residential documents, as they include information about commercial properties, physical assets, and intellectual property. Without legal help with business transactions, the parts open themselves to lawsuits.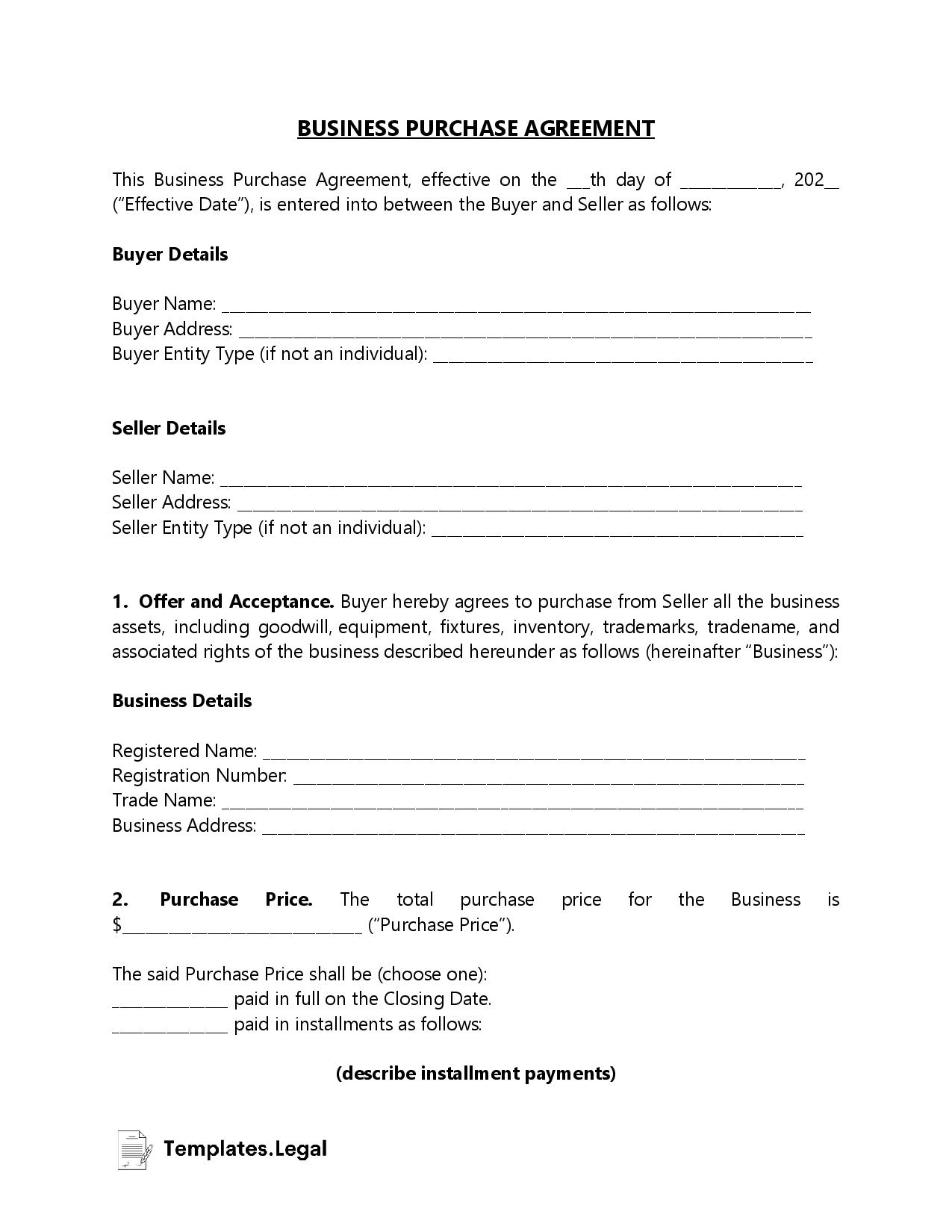 Texas Asset Purchase Agreement
Texas asset purchase agreements should also include legal help. These binding contracts share information about individual asset transactions. The necessities include signatures, prices, copyrights, covenants, down payments, payment plans, and dates.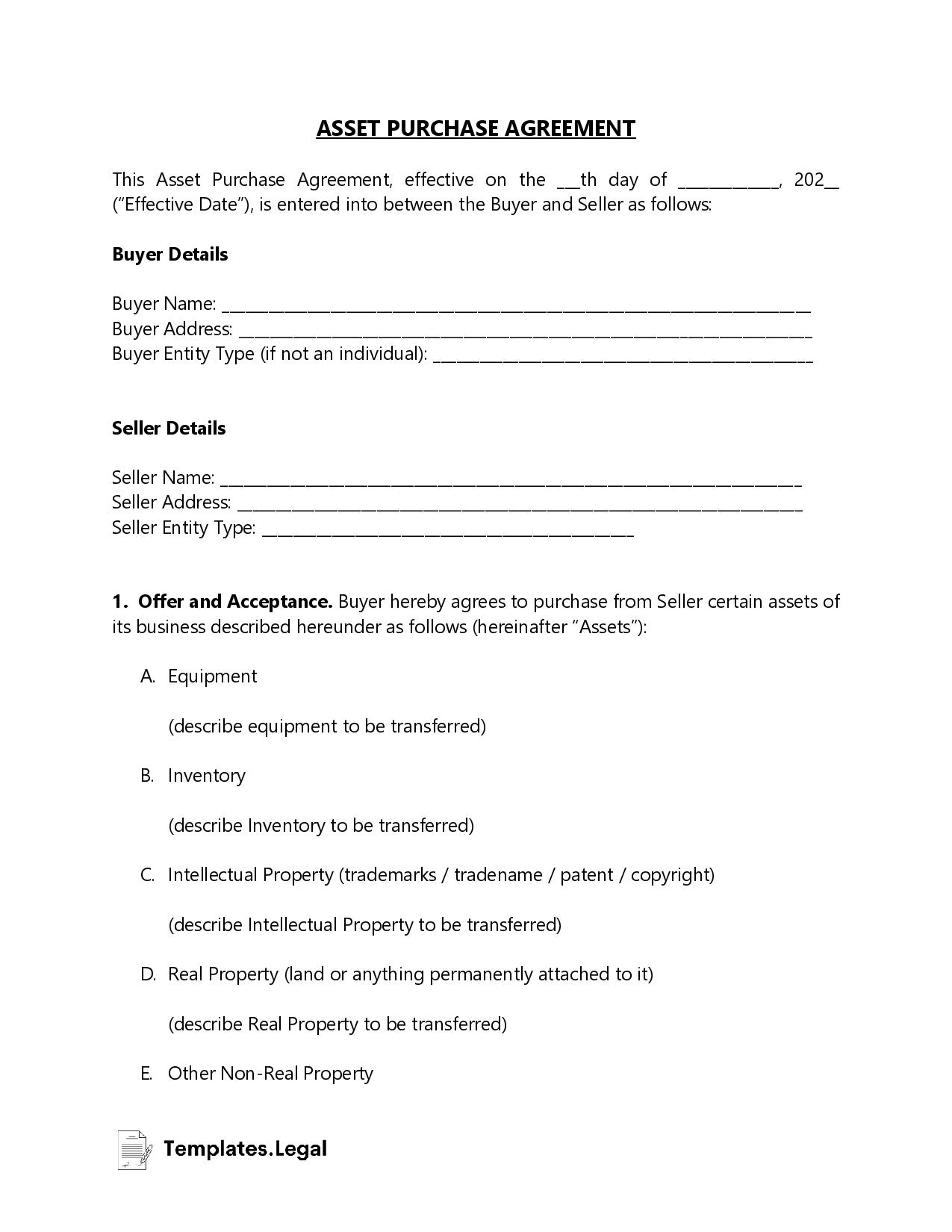 Texas Land Purchase Agreement
All Texas real estate transactions need legal documentation. A Texas land purchase agreement needs to include similar items in a commercial or residential document. Both parties need to agree to details in the contract.
Texas Stock Purchase Agreement
Texas stock purchase agreements also need signatures, dates, and payment expectations. The details should include enough information to prevent legal problems from arising.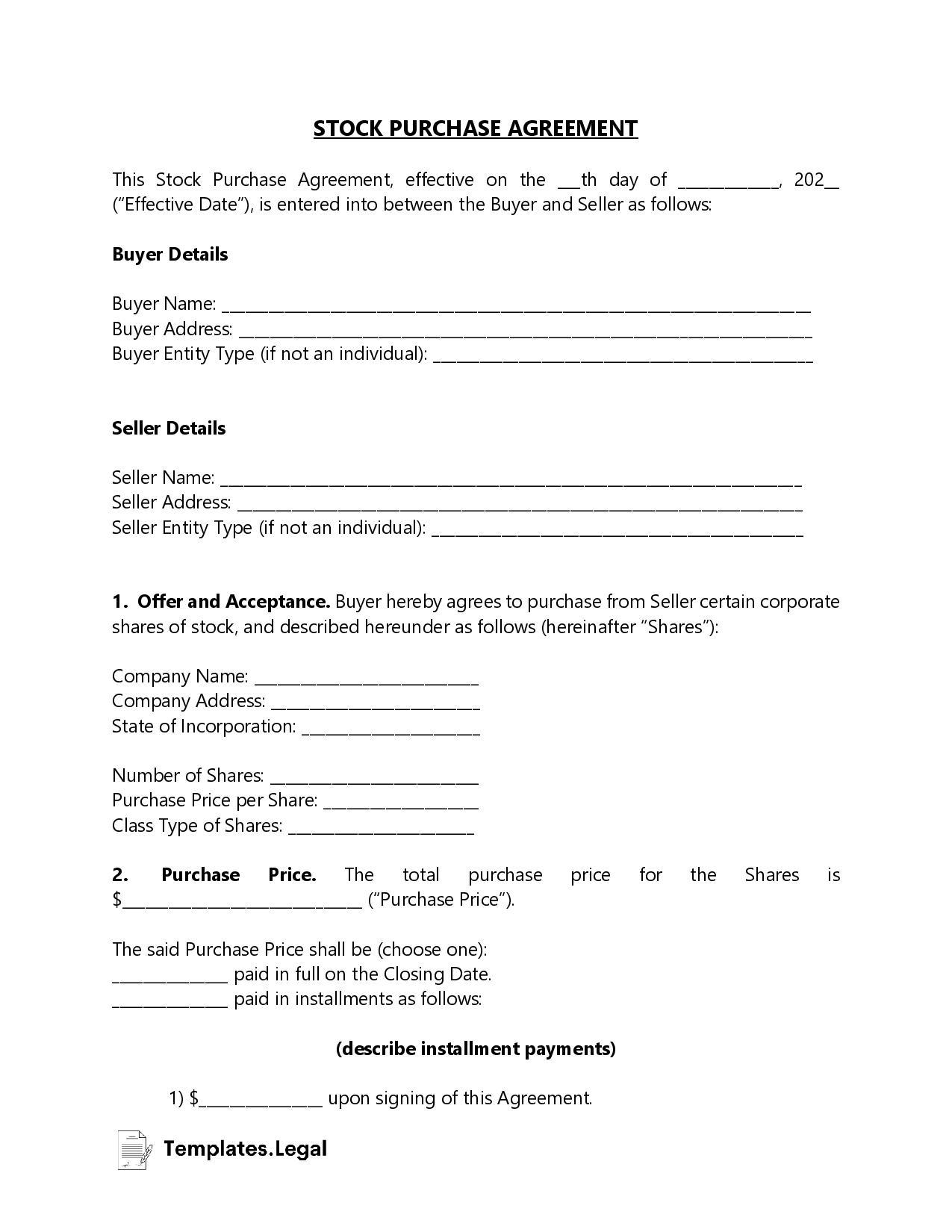 Texas Purchase Agreement Requirements
Texas purchase agreement requirements include the size of the property. In Texas, agents can only use this form for properties with up to four dwellings, like a four-plex. It needs to include the names and signatures, purchase price, down payment information, and title policy.
Real estate contracts in Texas also require details about repairs, inspections, improvements, exclusions, and covenants. As a legal contract, the document needs to include everything that could involve a lawsuit in the future. The buyer's and seller's agents need to review the documents to check for accuracy.
Frequently Asked Questions
Buyers and sellers have questions about property transactions in Texas.