Virginia Purchase Agreement Templates
A Virginia purchase agreement is a legally binding agreement between the buyer and seller of property in Virginia state. It governs the sale and purchase of Virginia real estate, assets, businesses, or stocks.
Virginia Real Estate Purchase Agreement
A Virginia real estate purchase agreement is a Virginia real estate form that describes the property to be sold, including any buildings on it, the purchase price, and any additional terms of sale between the buyer and seller. It must include a seller's property disclosure that describes the property in detail. A Virginia seller's property disclosure must include:
General property condition
Radon gas levels
Nearby registered sex offenders
Flood hazard areas
Lead pipes
Defective Drywall
This disclosure in a Virginia home purchase agreement advises the buyer of any known issues that may impact their ability to enjoy the property. This also allows them to inspect the home before sale. Any defects beyond the seller's disclosure are the buyer's responsibility to discover through the inspection process.
Virginia Business Purchase Agreement
A business purchase agreement is a Virginia purchase contract between the seller and the buyer that describes the property for sale, the sale price, and any other terms of sale. A business purchase agreement may include (or not include) many different parts of the business.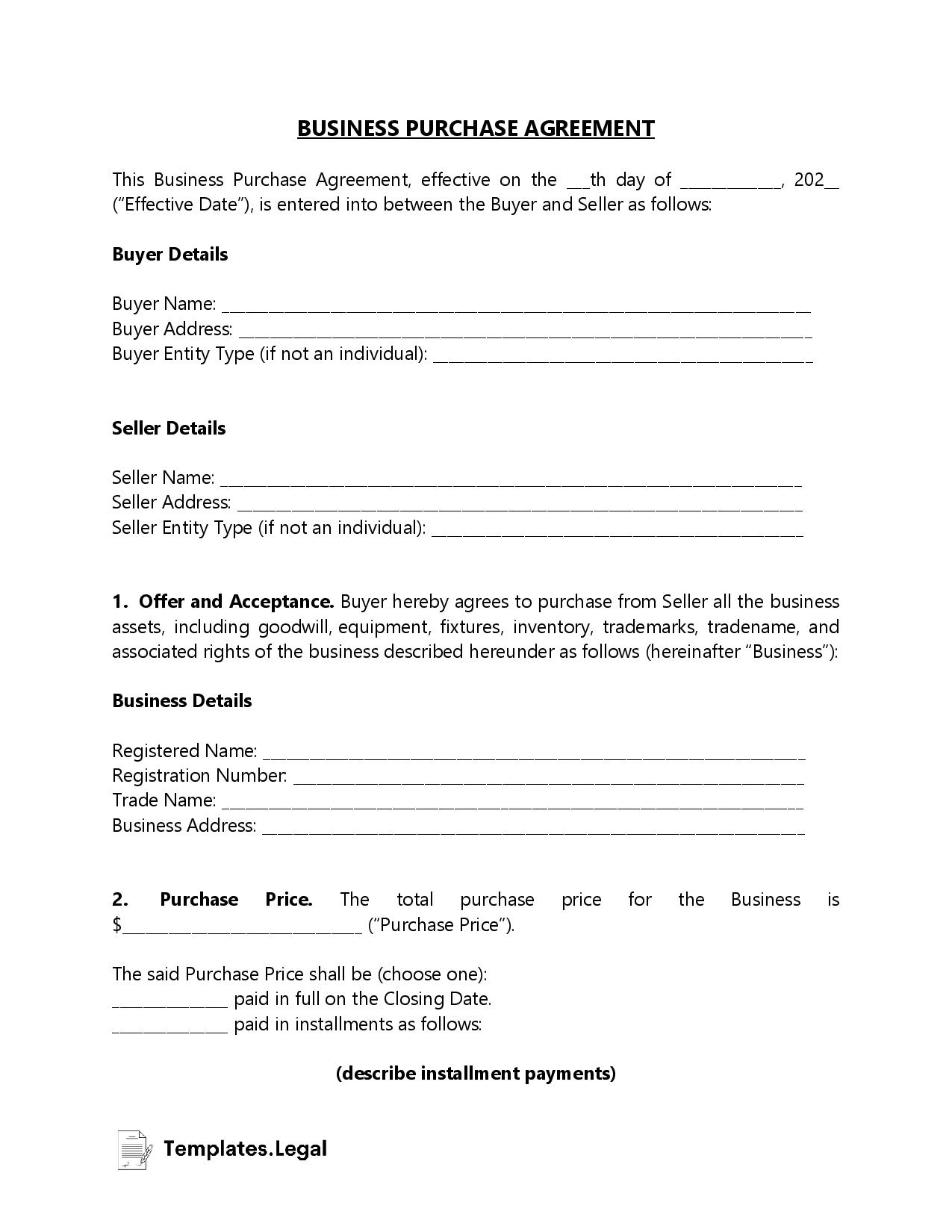 For example, a business purchase agreement may include some or all of the following:
Business real estate
Assets and equipment
Inventory
Contracts and agreements
Debts
Goodwill
Because a "business" is not a clearly defined entity, a Virginia business purchase agreement must be highly detailed to ensure all parties know what they're getting under the agreement.
Virginia Asset Purchase Agreement
An asset purchase agreement is a more limited version of a Virginia purchase agreement. Whereas a business purchase agreement may include many aspects of the business for sale, an asset purchase agreement only refers to the business's assets. It does not include goodwill, contracts, real estate, or other business property.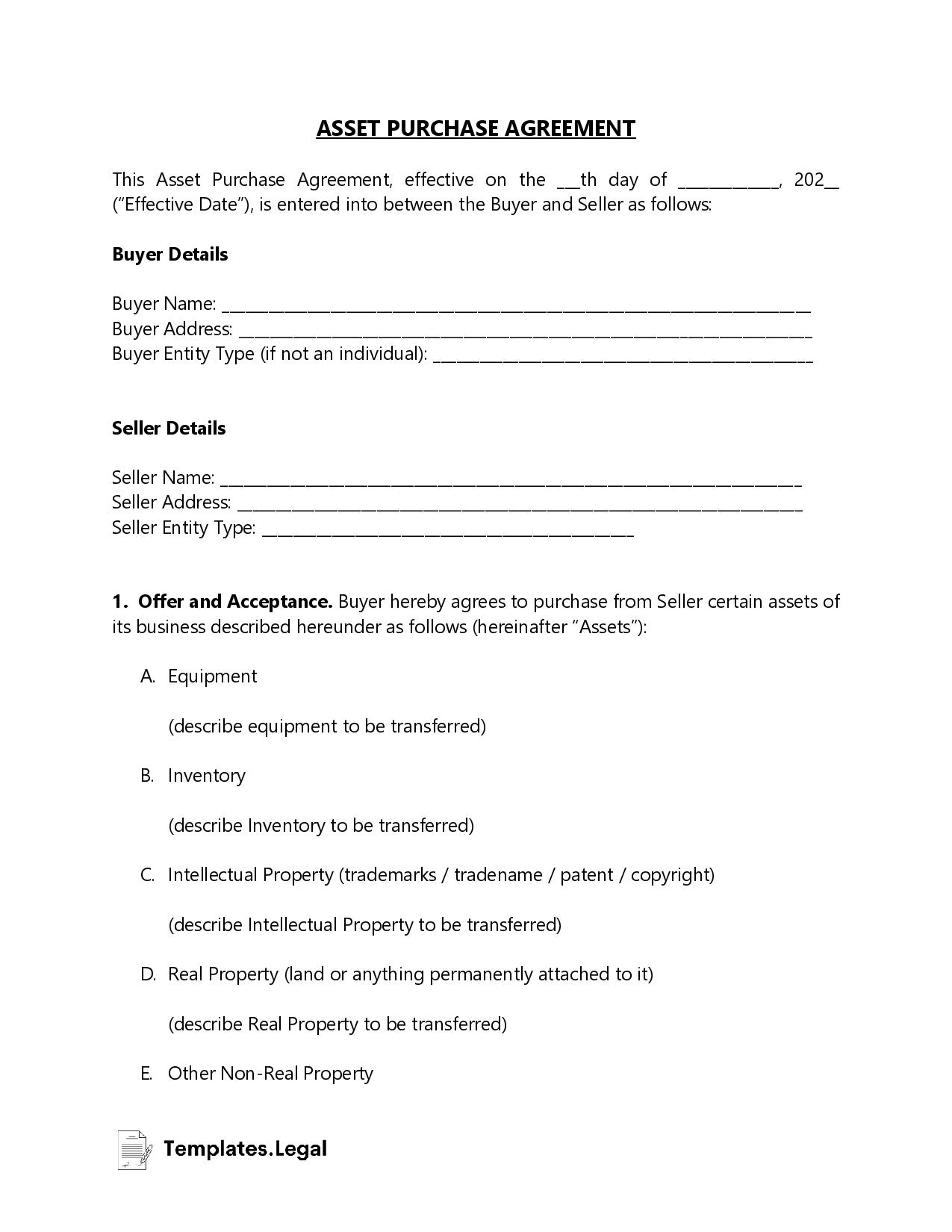 Virginia Land Purchase Agreement
A Virginia land purchase agreement between a seller and a buyer transfers an undeveloped piece of land to the buyer. The agreement describes the land in detail, including a clear legal description of the property boundaries and any additional rights and responsibilities that may come with ownership of the land.
For example, some covenants and easements limit what a property owner can do with a particular piece of property, and a land purchase agreement must explain any such limitations. It must also describe any limitations on land, mineral, timber, or other resource rights the buyer may have.
Virginia Stock Purchase Agreement
A Virginia stock purchase agreement transfers stocks or shares of a business from a seller to a buyer. Because a share or stock is not a physical piece of property that can be easily defined, a stock purchase agreement describes the stock, its value, the quantity purchased, and any rights and restrictions that come with purchasing that stock.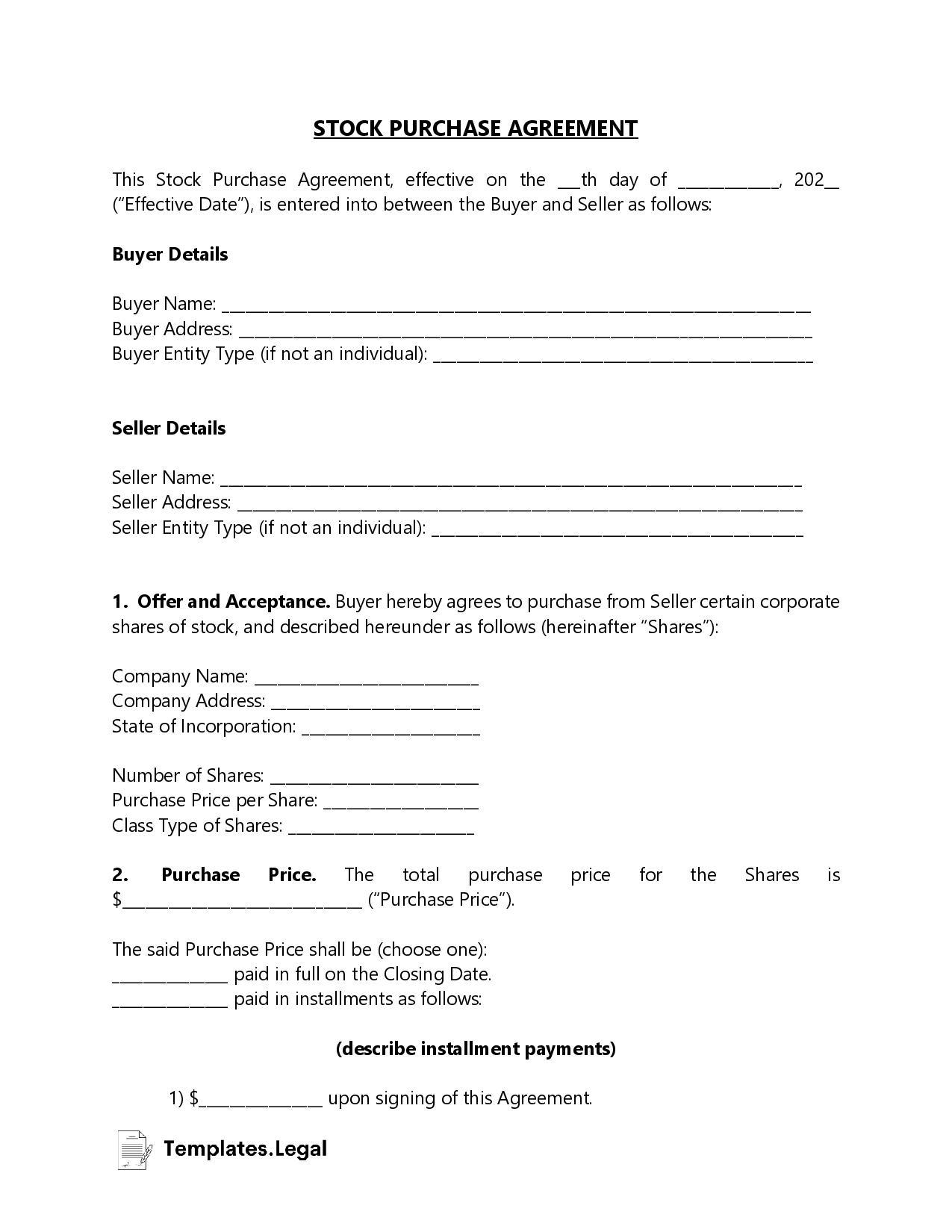 For example, some corporations have restrictions on the transferability of shares and stocks, which the seller must disclose when transferring such shares to a buyer.
FAQ
Here are some additional questions you may have about purchase agreements in Virginia.