Maine Deed Forms & Templates
If you're researching Maine deed forms, there are four types you need to know about. We're going to provide an overview of the kinds of Maine property deeds you can use to transfer real estate holdings in the state of Maine.
Maine General Warranty Deed
A general warranty deed is the most common way to transfer property in the state of Maine. It is considered the most reliable way to ensure ownership of a property.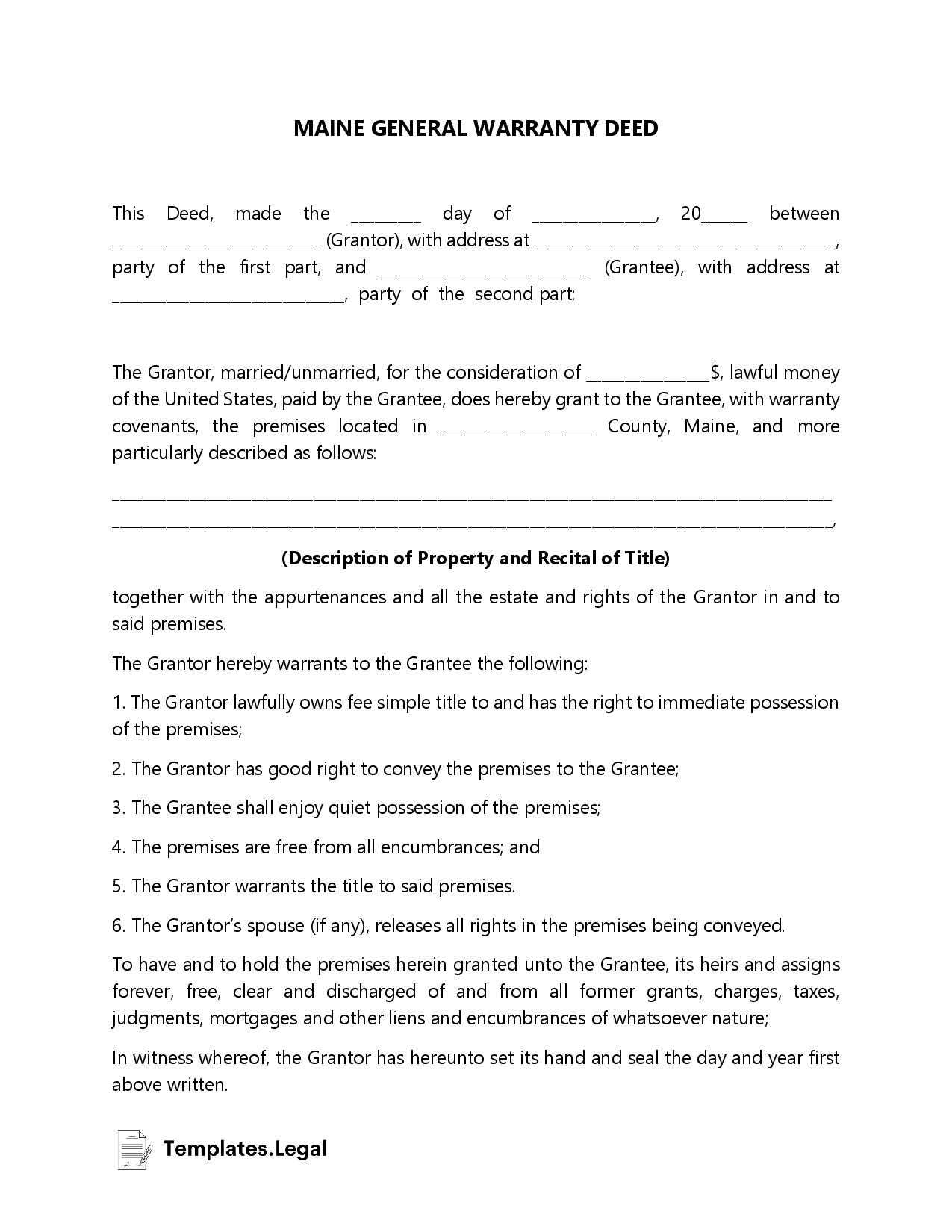 A general warranty deed means that the seller (Grantor) passes on all titles to the buyer (Grantee). This includes all titles held by previous owners so that the Grantee is entirely secure in their ownership. The seller guarantees a clean title and will defend the buyer in the case of any challenges to the title.
Maine Quit Claim Deed
A Maine quitclaim deed transfers property between parties without guarantees or warranties.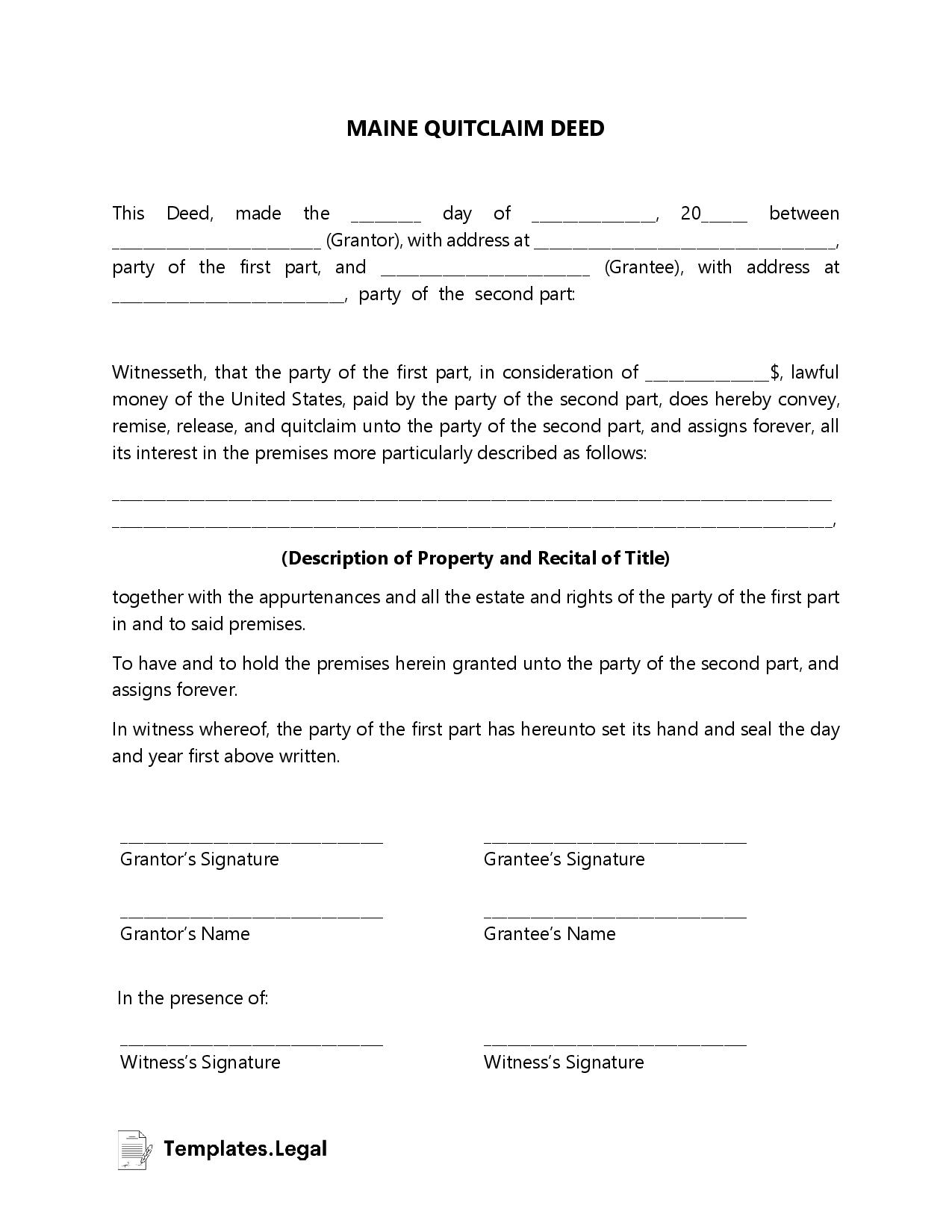 A quitclaim deed is what it sounds like- the seller has "quit their claim" to their property. With a quitclaim deed, the seller relinquishes any claim on the property and can't later come in with a claim against the new owner. However, it does not guarantee a clean title- there is no protection against other claims made on the property from parties other than the seller.
In Maine, a quitclaim deed with covenant may also come up.
Maine Special Warranty Deed
A special warranty deed in Maine is similar to a general deed, but there are some caveats. Like the general deed, this can be used to transfer property from a grantor to a grantee. The seller can confirm they did not convey interest to another party during their ownership.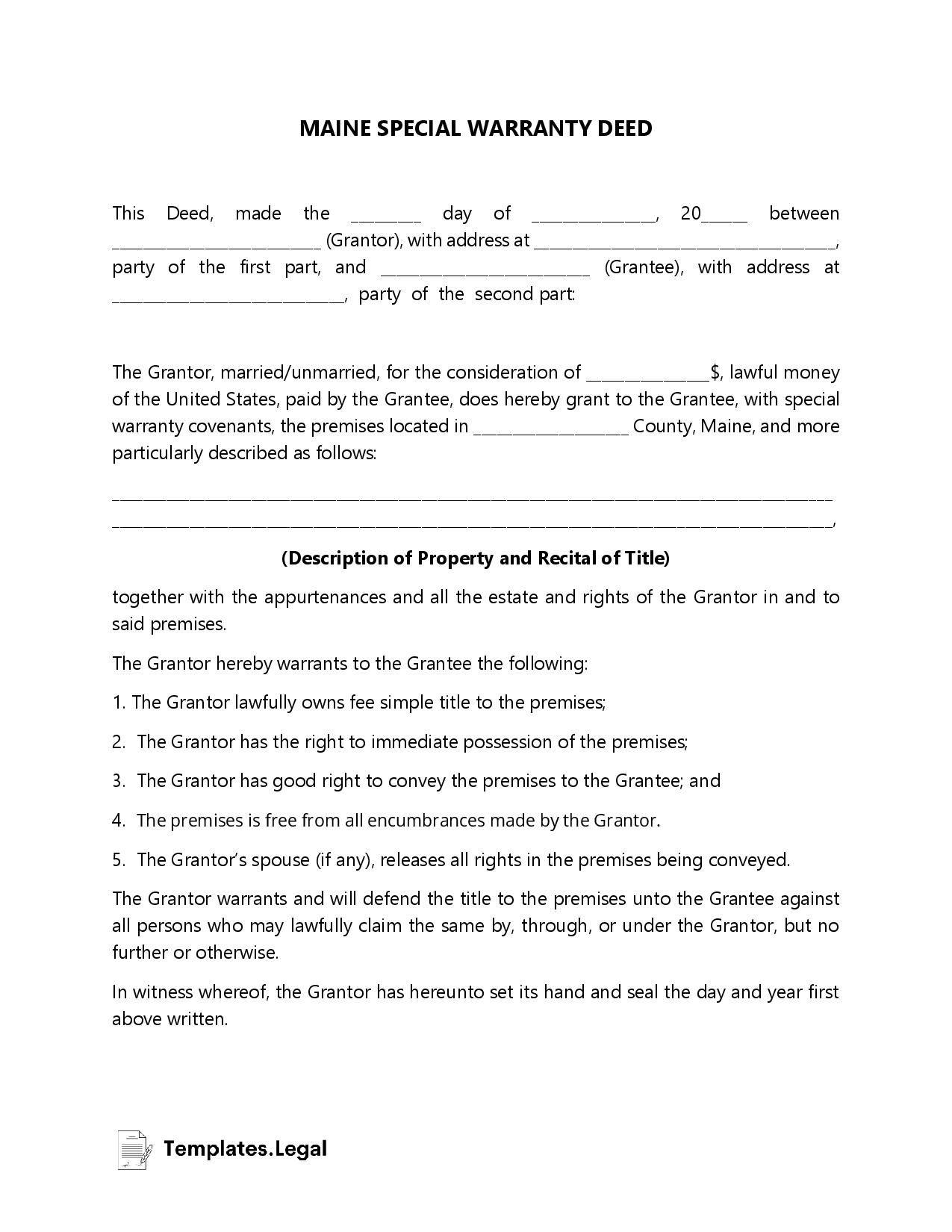 A special warranty deed guarantees the title against defects arising only during the period the grantor held the title. This means that any guarantees do not extend to the property's entire ownership history.
Maine Deed of Trust
Maine is a deed of trust state, meaning you can use a deed of trust to transfer a property, and it works similar to a mortgage. Not all states allow this kind of deed deal.
A Maine deed of trust is used by lenders and requires the borrower, usually the buyer, to provide the title to the property being bought as collateral for the loan amount. The property is held in trust by the lender until the buyer can repay the loan on the property.
FAQs about Maine Deeds
If you still have questions about transferring property in the state of Maine, here are the answers to frequently asked questions: