Tennessee Power of Attorney Templates
Anyone can appoint a Tennessee power of attorney to act on their behalf should they be unable to do so. A power of attorney will make decisions, either in your absence or if you are unable to. The appointed person should be someone you trust – family or a long-time friend.
Tennessee Durable Power of Attorney
A Tennessee durable power of attorney form makes it possible for someone (agent) to be designated to handle financial decisions for someone else (principal). This representation will be valid, even if there is a time when the principal is unable to make their own decisions. Therefore, the agent should be someone trusted, such as a family member or close friend.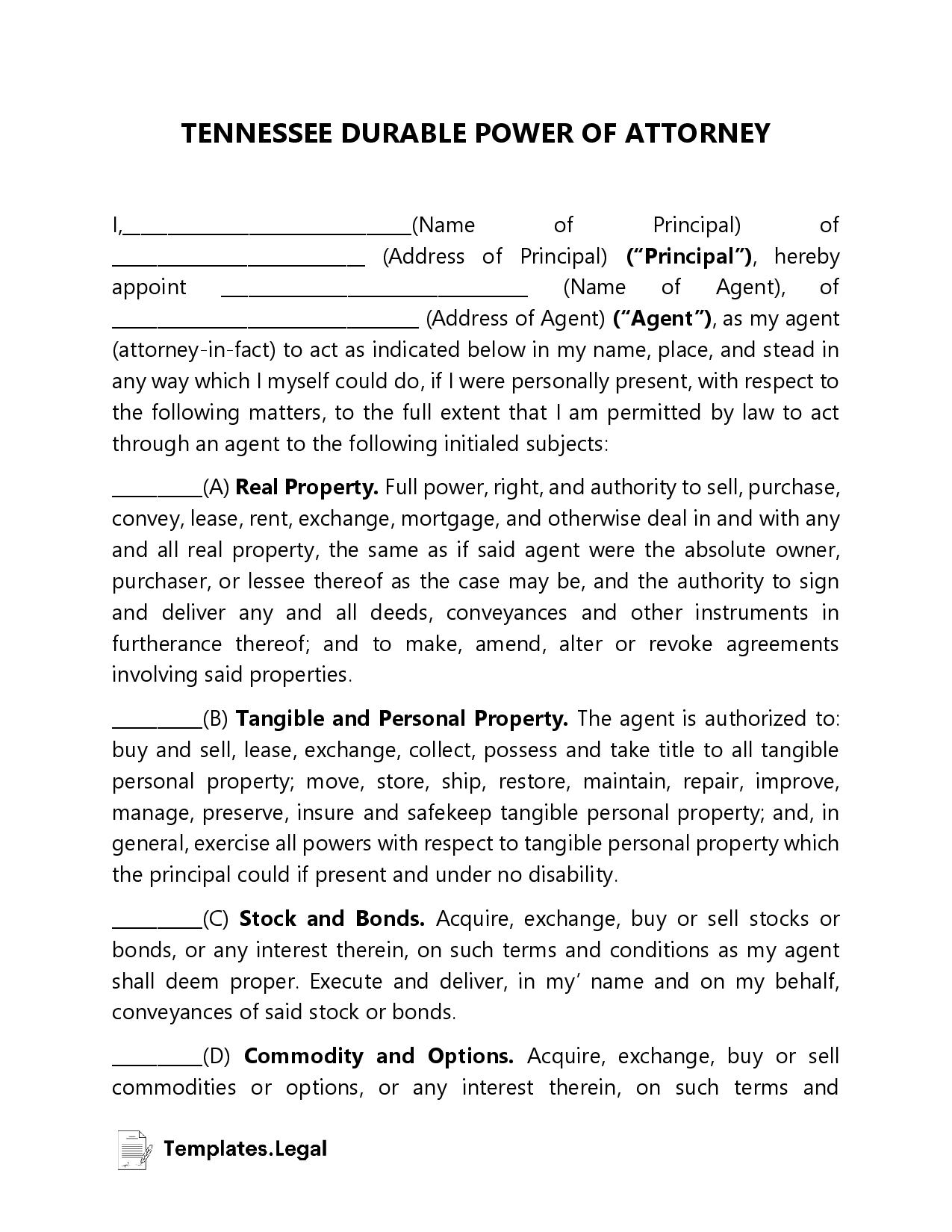 Tennessee General Power of Attorney
The Tennessee general power of attorney form is available to select someone to handle finances on your behalf. This form is not durable and will end when the principal is incapable. If one is seeking to maintain the agent, even after the principal is incapacitated, one should use the durable poa.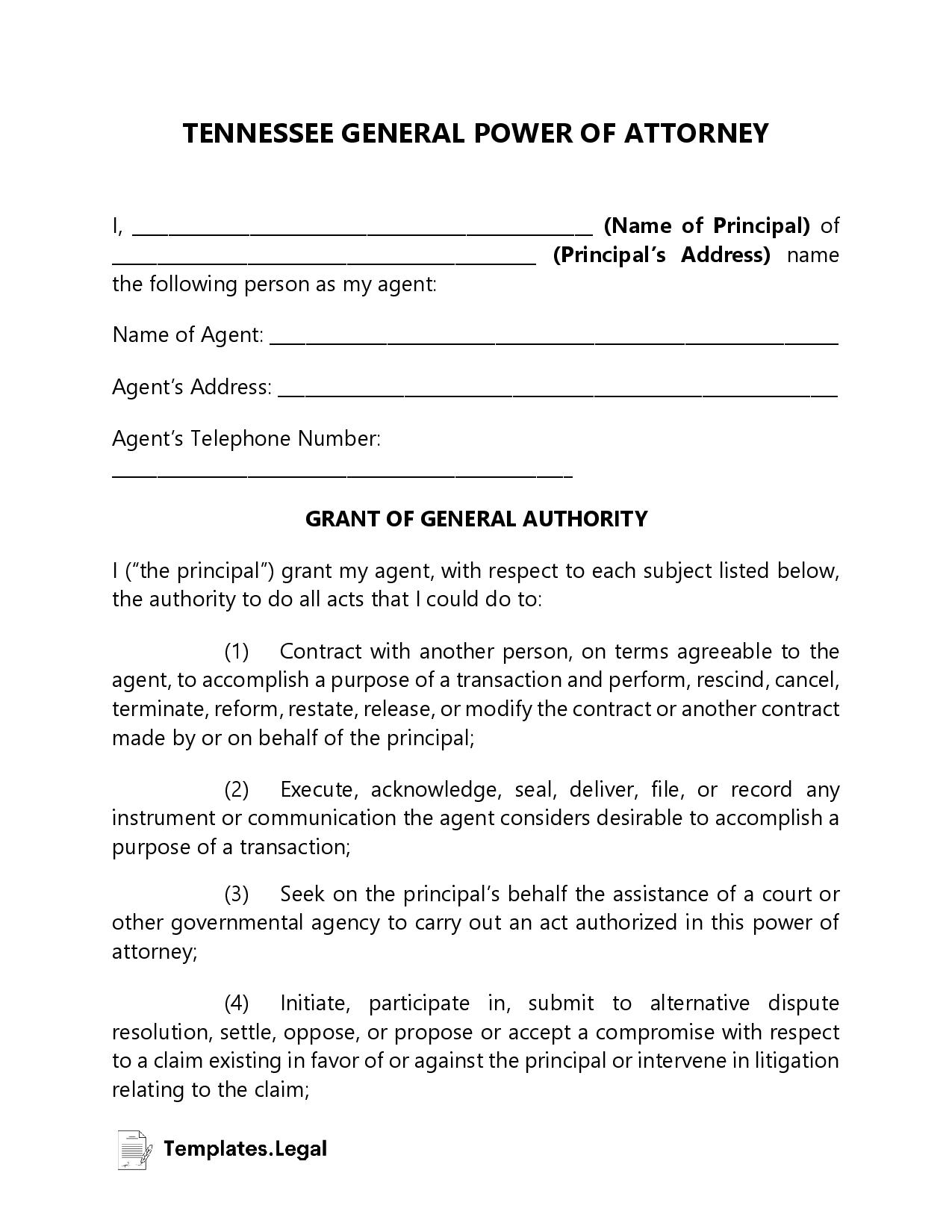 Once chosen, the agent can control aspects of the following transactions:
Property transactions
Real estate (sale/lease) transactions
Financial transactions
Insurance dealings
Medical decisions
Legal matters
Tax and social security matters
Personal affairs and relationships
The principal is urged to sign this document in front of two (2) witnesses or a notary public.
Limited Power of Attorney in Tennessee
The Tennessee limited power of attorney document lets a resident select someone to handle monetary-related decisions or actions on their behalf. The agent must act with the principal's best interests in mind. The principal can choose the agent's powers from a list of options or write them out.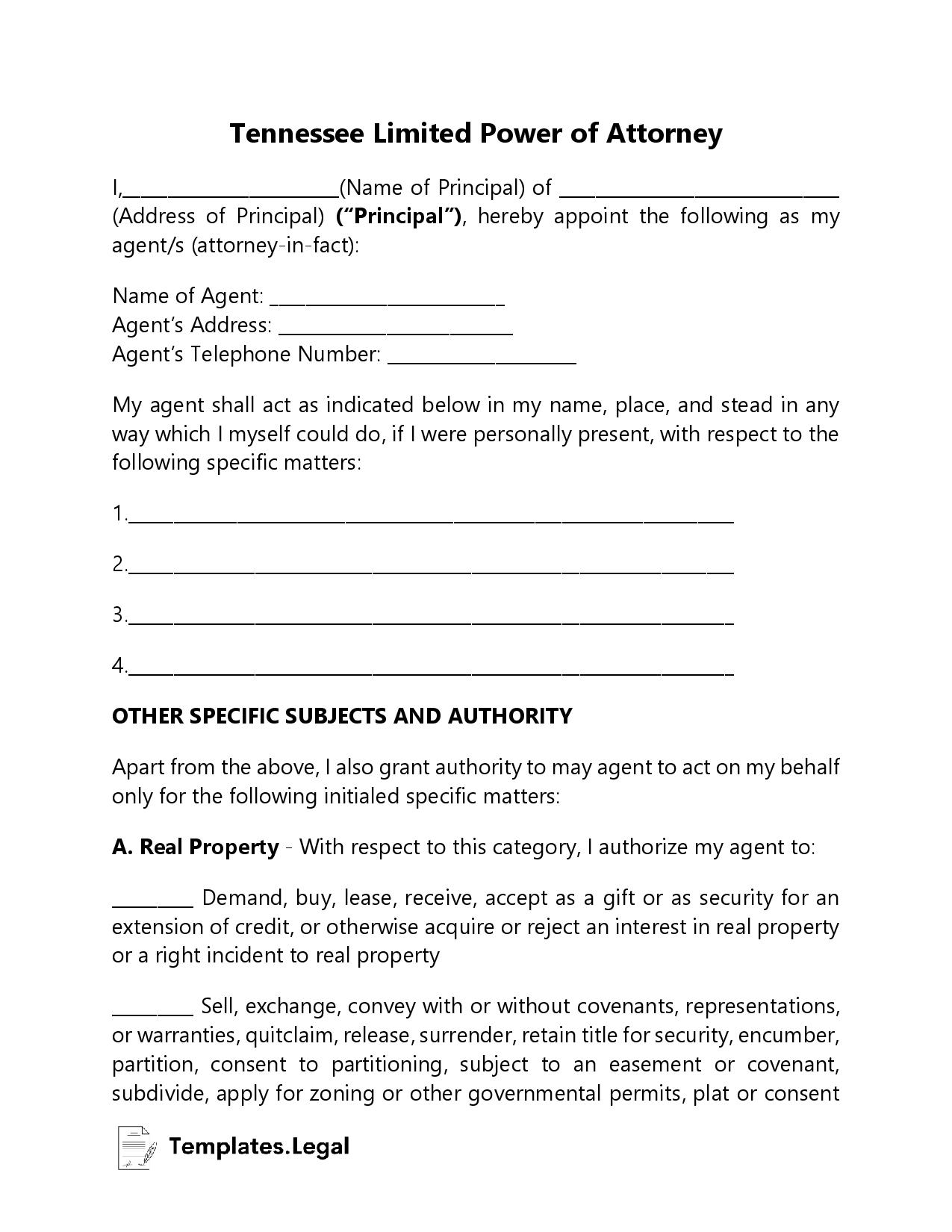 There may be a designated period when the forms are valid. The form may expire once the principal is no longer incapacitated.
There are no statutory signing requirements, but forms should be signed before two (2) witnesses or a notary public.
Tennessee Medical Power of Attorney
The Tennessee medical power of attorney form is a legally binding document that allows the agent, chosen by the principal, to make medical decisions for them. The medical poa will let the principal decision-making only if the agent is no longer able to make the decisions for themself.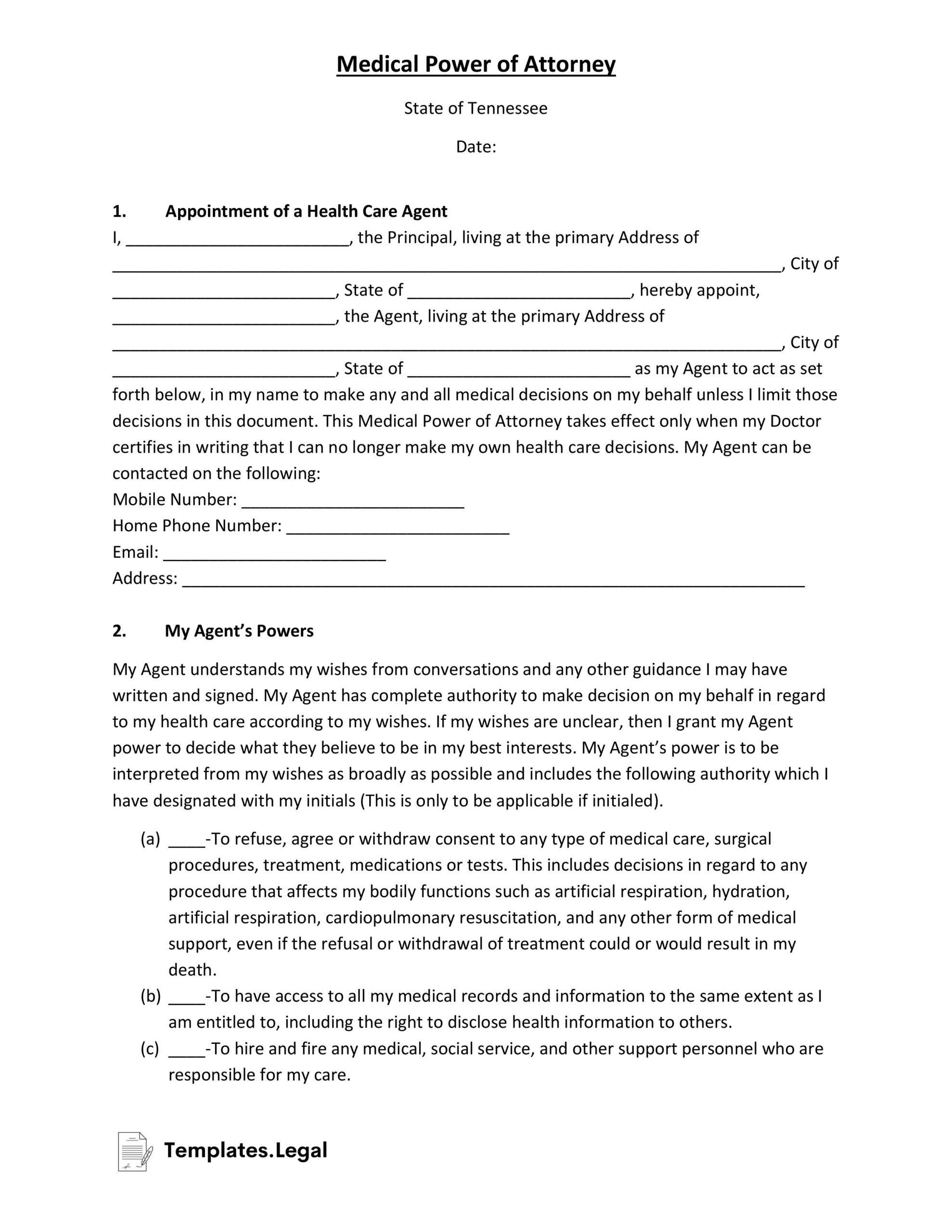 Minor (Child) Power of Attorney in Tennessee
The Tennessee minor child power of attorney form allows a parent or legal guardian the right to assign a temporary guardian to care for their child(ren) if the parent is ill or unexpectedly incapacitated.
This document should be signed in front of a notary public or two (2) witnesses. This notice can be revoked at any time by the parent or legal guardian of the child.
FAQ