Kentucky Promissory Note Templates
A Kentucky promissory note is a legally binding document that records the financial details of a loan. It can be used in a court of law in the event the borrower defaults on the loan. The promissory note serves as solid evidence that a loan has taken place, in case the borrower disputes the existence of the loan.
In Kentucky, there are secured promissory notes and unsecured promissory notes, which both have different legal implications.
Kentucky Secured Promissory Note
A secured promissory note Kentucky form includes collateral in case the borrower fails to repay the loan. This gives the lender the right to claim the collateral upon non-payment. A classic example of a secured promissory note is a mortgage loan. In this case, the home is provided as collateral if the loan is not paid.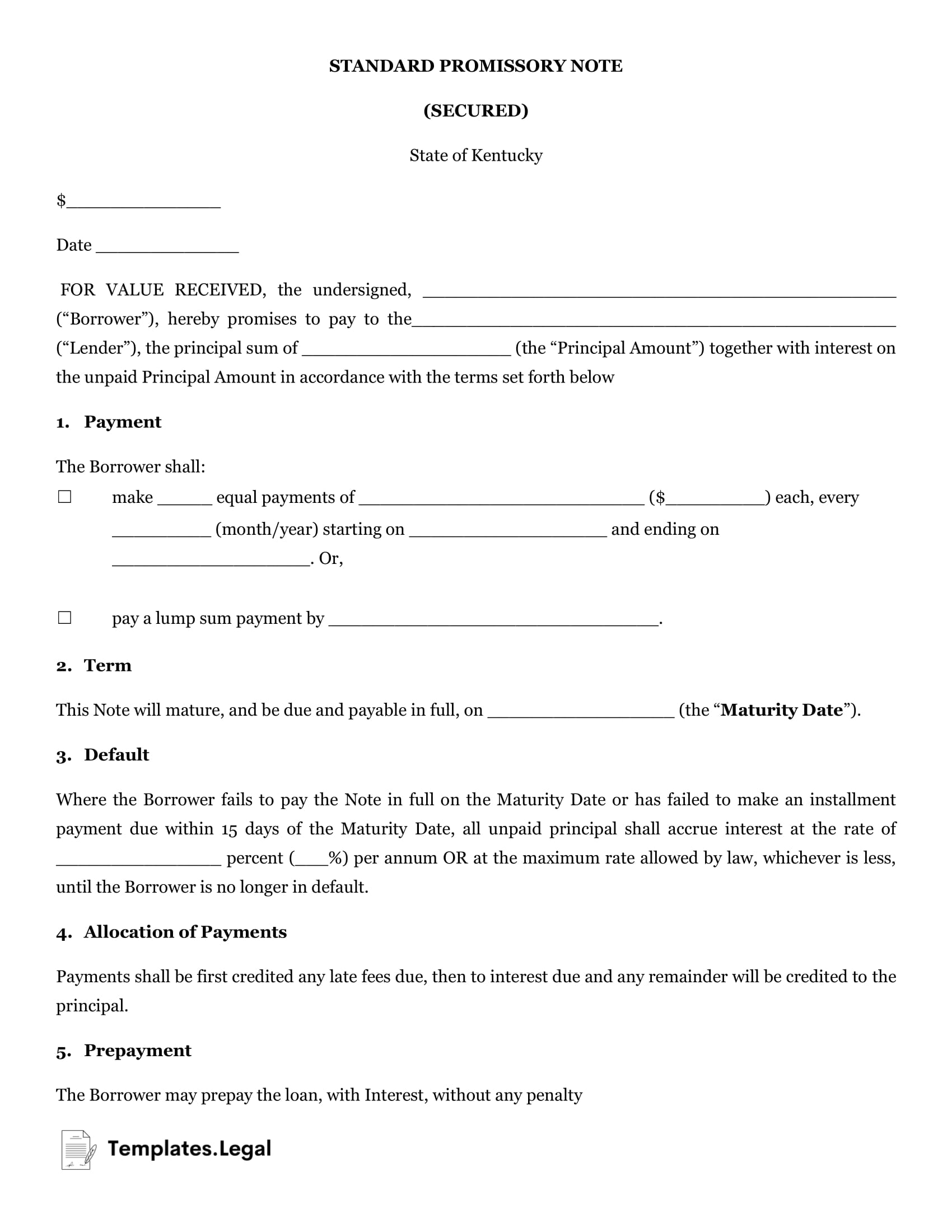 Kentucky Unsecured Promissory Note
An unsecured promissory note doesn't include collateral. Thus, if the borrower fails to repay, the lender cannot relinquish their assets. But with a promissory note template for Kentucky, you can create your own legally binding agreement. A free Kentucky promissory note covers both parties in a transaction.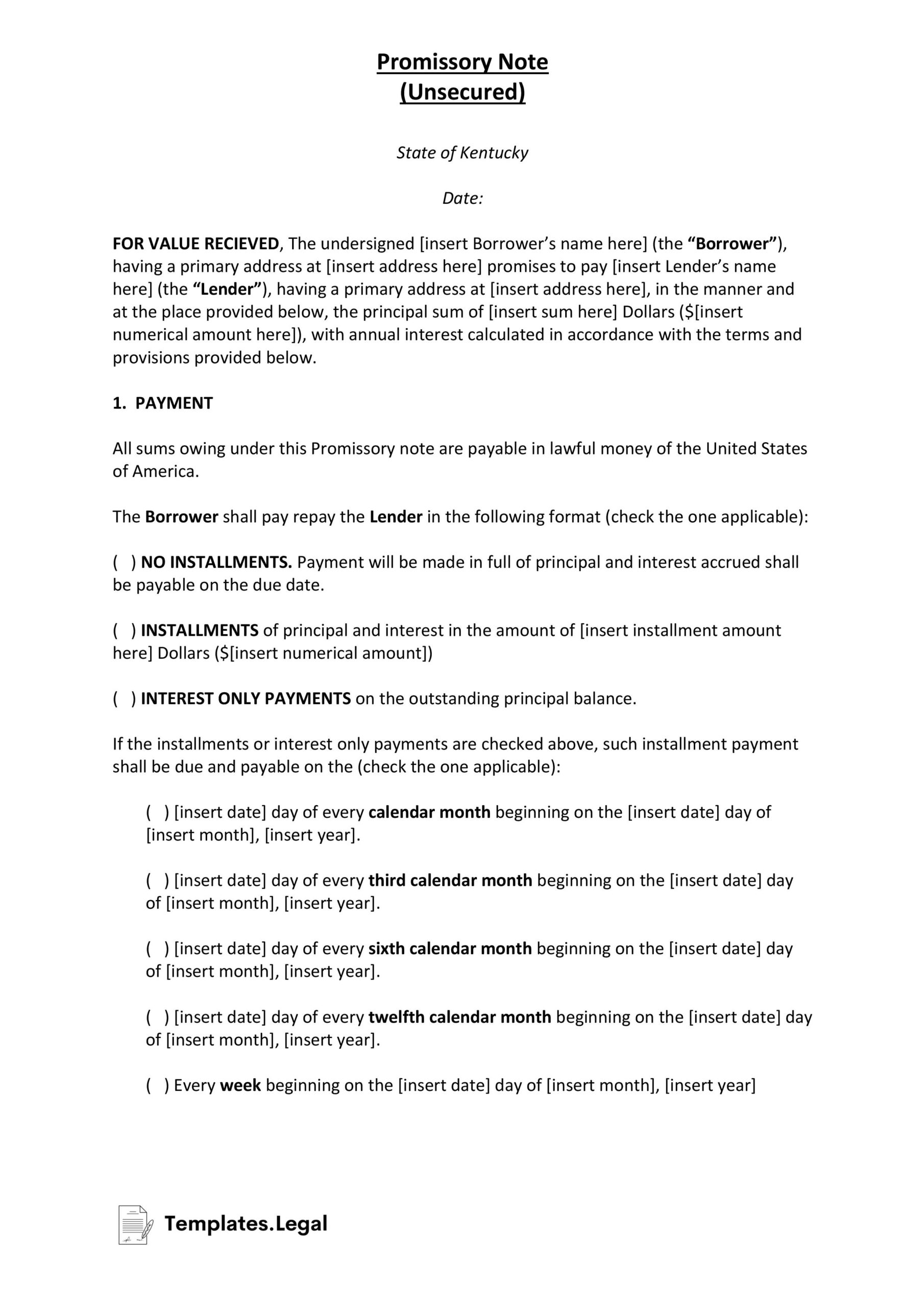 Frequently Asked Questions