Minnesota Purchase Agreement Templates
There is no Minnesota Purchase Agreement governmental standard. However, you can find various forms online to help you create a template for your specific purchase. You will want a lawyer to look over purchase agreements made for significant investments.
A purchase agreement is legally binding once the buyer and seller have agreed on terms and the seller has accepted the offer.
Minnesota Real Estate Purchase Agreement
A Minnesota real estate purchase agreement formalizes an offer from the buyer to purchase the seller's real estate. This is a binding legal contract once the offer is accepted.
Minnesota state laws require the seller to provide a disclosure of any known defects the residence has. In addition, the Minnesota Attorney General puts out a helpful Home Buyer's Handbook that can help answer questions a buyer may have regarding purchasing a home.
In addition to a refundable earnest payment, the purchase agreement should at least include:
Price offered.
How the buyer will pay (earnest money, down payment, loan).
Completion date of the purchase.
Minnesota Business Purchase Agreement
When buying a Minnesota business, you will either make an asset purchase or an equity-based purchase. With an asset purchase, only the seller's assets are sold instead of an equity-based investment in which the company's full ownership of the stock, membership units, or partnership interests are sold.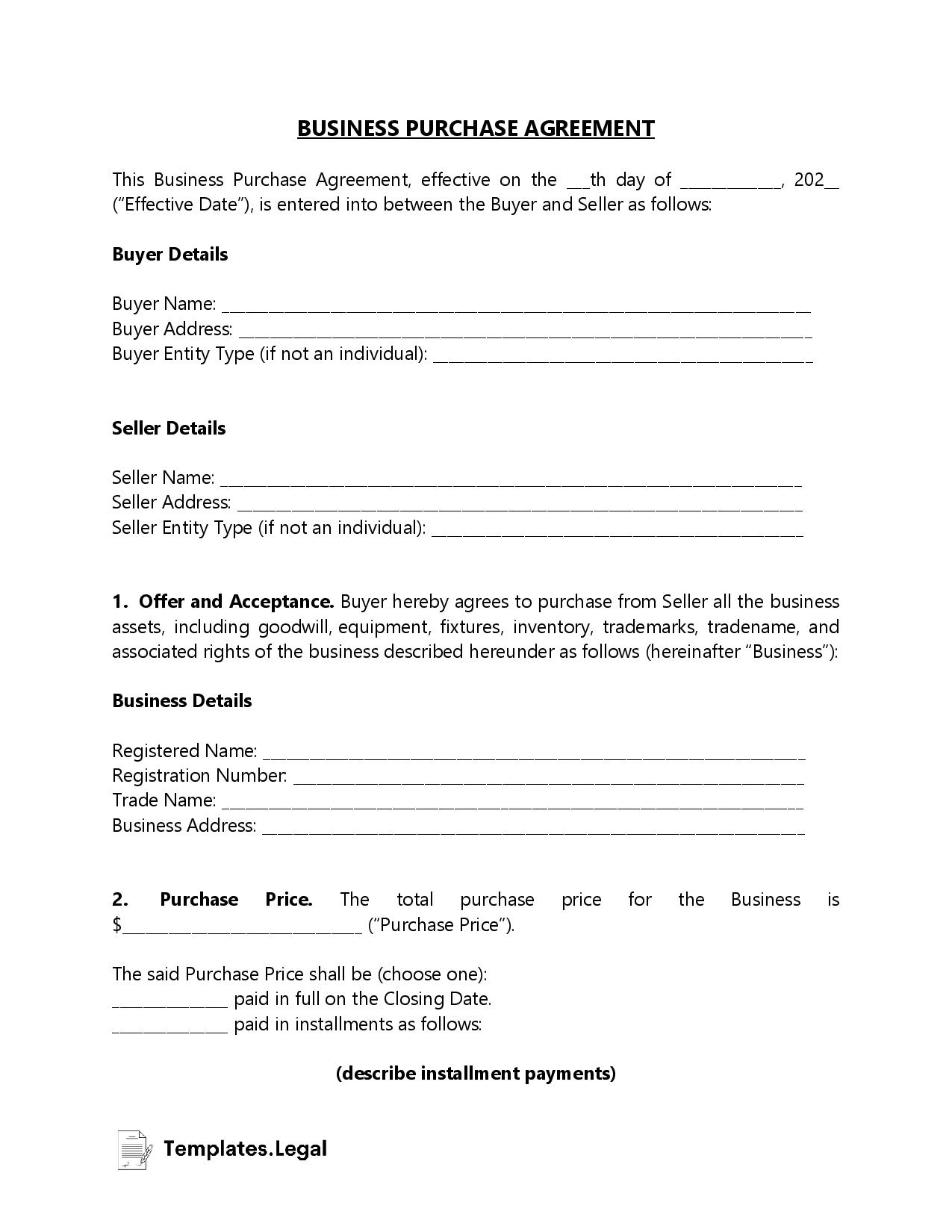 All business purchase agreements will have the following information, in addition to the details necessary for the specific agreement (asset vs. equity/stock):
Date of the purchase.
Buyer and seller details.
Business details: name, address, state of incorporation.
Purchase price.
Type of sale.
Closing details.
Minnesota Asset Purchase Agreement
A Minnesota Asset Purchase Agreement will include the standard business details and which assets and liabilities the buyer is taking on. Include items such as:
Facilities
Vehicles
Equipment
Inventory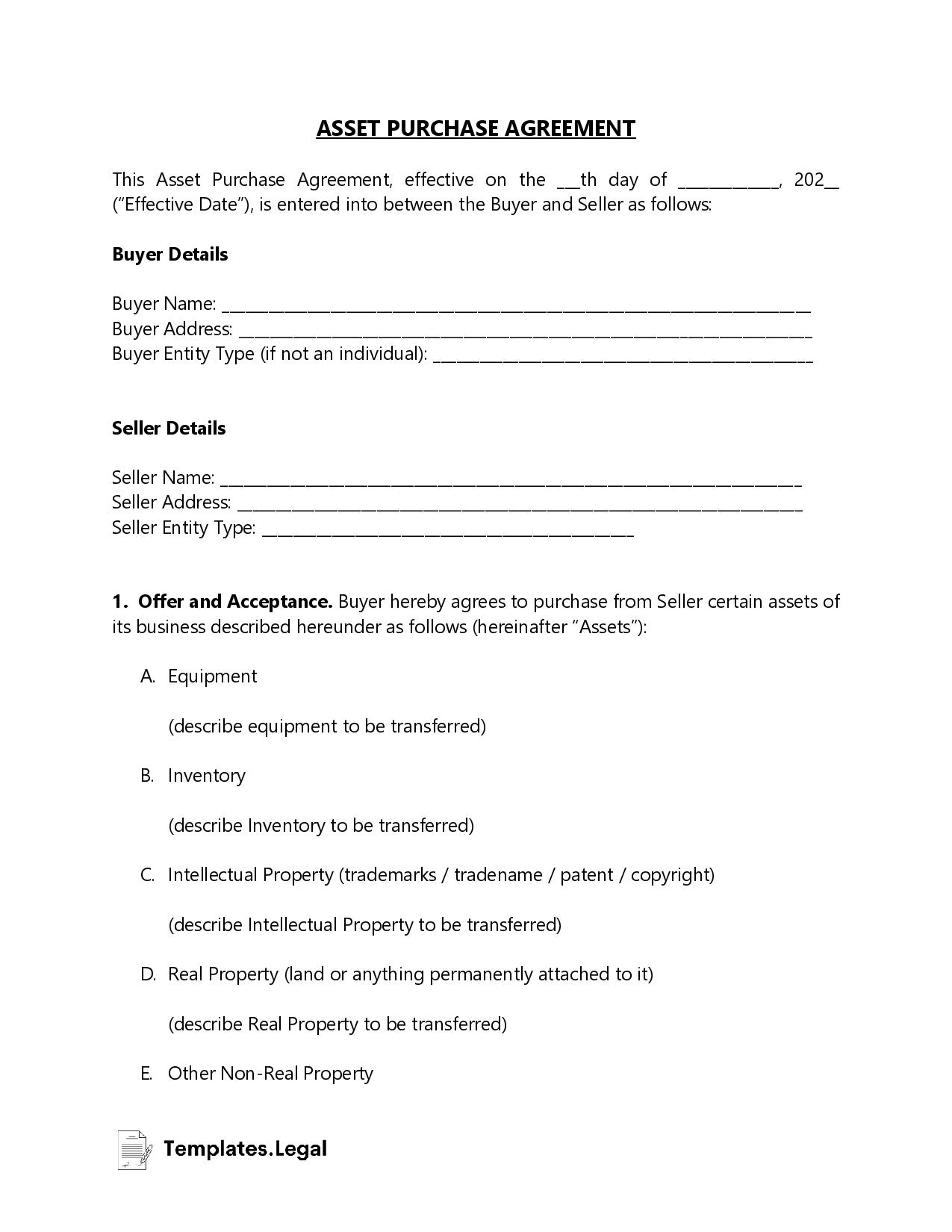 Minnesota Land Purchase Agreement
A Minnesota land purchase agreement is a legally binding document used to transfer land ownership between a buyer and seller.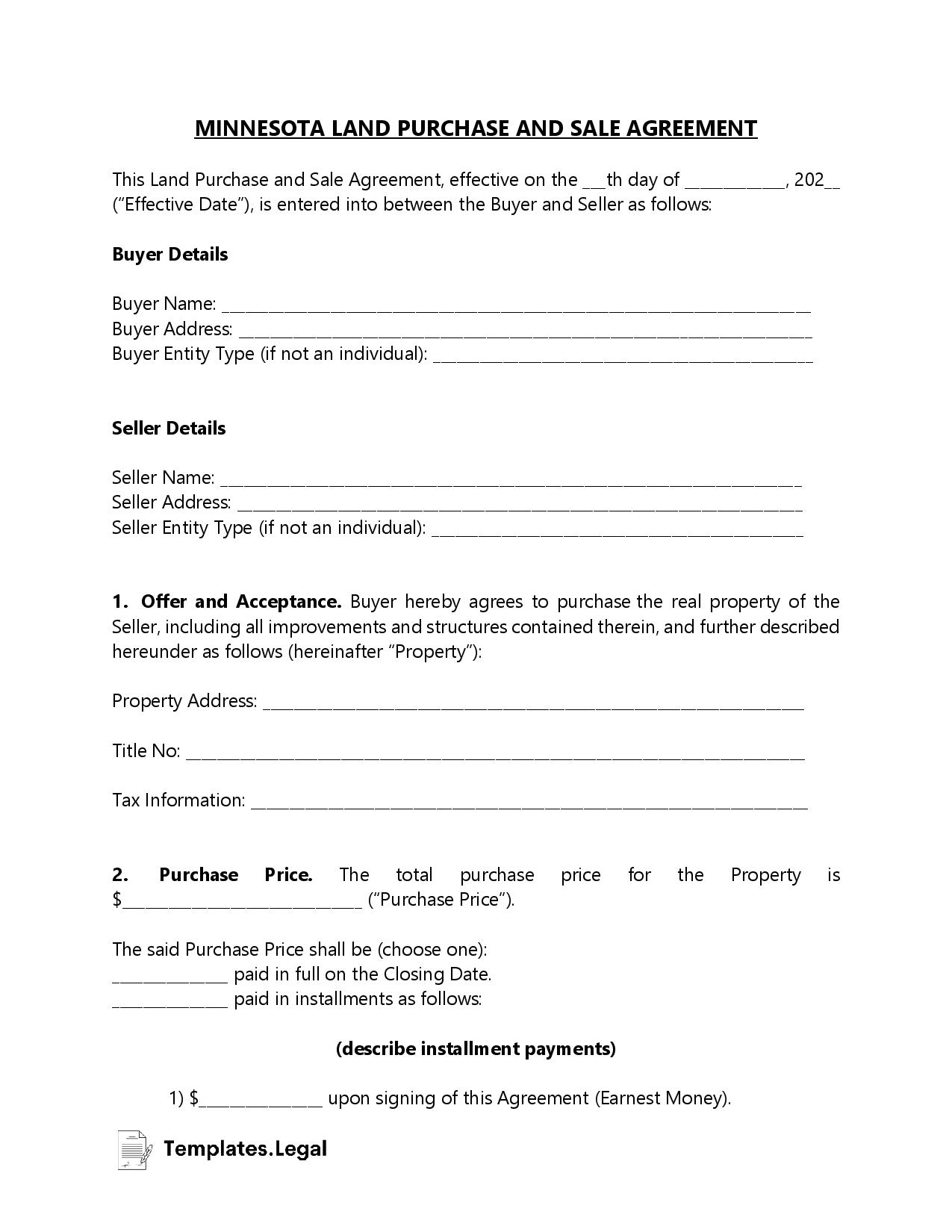 The purchase agreement should include all relevant details, including:
Purchase price.
Financial contingencies.
All legal descriptors (parcel number, tax id numbers, etc.).
Closing date.
Minnesota Stock Purchase Agreement
A Minnesota stock purchase agreement is used to take full ownership of a company; this includes all assets and liabilities.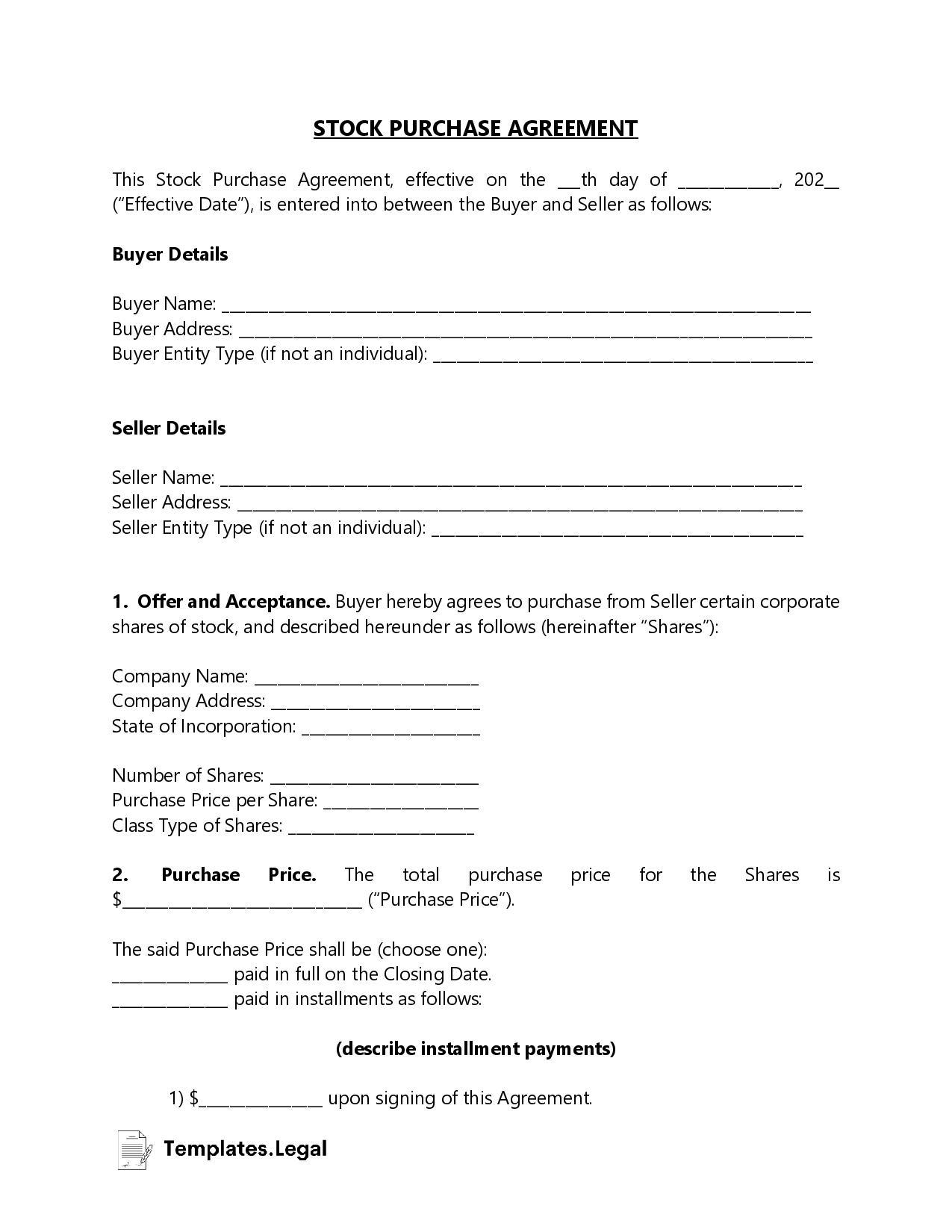 Beyond standard business details, included in a stock purchase agreement are:
The number of shares that are being sold.
Par value of the shares.
Description of shares.
Closing date.
Due diligence period, if applicable.
FAQ